Members of the Connecticut After School Network can post job openings on this page. Please contact Marla Berrios at mberrios@ctafterschoolnetwork.org.
Click the headings below to jump to openings in the corresponding towns:
---
ANDOVER
Community Organized and Operated Latchkey (COOL)
Andover, Connecticut
35 School Road
Andover Elementary School
After School Club 2:30pm – 6:00pm
Hours: Great job for college students
Morning Program: 6:30-8:30am
Afternoon Program: 2:30-6:00pm
Duties and Responsibilities:
Assist in Planning:
Curriculum
Lesson Plans
Snacks
Encourage the development of the children in the areas of:
Creativity
Cooperation
Self-expression
Responsibility
Self-confidence
Consideration
While the Children:
Provide secure, loving, and trusting relationships
Supervise the children for maximum safety, following C.O.O.L. procedures
For more information contact, Kimberly Person at misskimatcool@sbcglobal.net or 860-604-2924
---
AVON

After School Assistant
Job Description:  Under direct supervision of After School Coordinator, plan, organize, facilitate, and monitor the activities of children enrolled in the CREC Ana Grace Academy of the Arts Elementary School located in Avon, CT. Staff monitor and interact with students to keep students engaged in intellectual, creative, artistic, and physical activities. Participate and assist with the activities of children enrolled in the after school program, as needed.
Hours:  This position is Part-Time; Mon-Fri; 2:30pm-6:00pm. On half-days, the hours are 11:30am – 6:00pm.
Employment Duties:
Assist in the planning and implementation of a daily program under the direction of the after care coordinator
Collaborate and assist coordinator in designing and implementing activities and assignments.
Monitor small groups of students assigned to an after school program; assure student understanding of program rules and procedures; maintain appropriate order and student conduct.
Interact with children in an effort to build self-esteem and model positive social skills.
Assist in maintaining program standards of student behavior needed to achieve effective participation in activities without interfering with the natural, informal atmosphere of the After School Program; assist in resolving student disputes; refer serious discipline problems to program coordinator.
Maintain a clean and organized environment for students.
Maintain records and files as assigned.
Participate in regular staff meetings and assist with in-service training as needed.
Minimum Qualifications:  Graduation from high school, or equivalent, and twelve months experience (either paid or volunteer) working with and monitoring children in an organized work setting (ages 3-10). Possession of an Associate's or Bachelor's degree in education, recreation or related field of study preferred. Any other combination of training and experience that could likely provide the required knowledge and abilities may be considered.
How to Apply:  Applications are only accepted online through http://www.crec.org/careers/external.php
Job ID: #3333
---
EAST HARTFORD
East Hartford Public Schools – Crossroads Out of School Programs

Site Coordinator
Senior Group Leader
Group Leader
Academic Teacher
Instructional Aide
Youth Student Assistant
For  full job descriptions, click here.
All applicants are to apply on-line at www.easthartford.org. The application can be found by clicking on Quicklinks and then Employment Opportunities.
Submit to:
Christopher T.Wethje
Director of Human Resources
East Hartford Public Schools
1110 Main Street
East Hartford, Connecticut 06108
---
EDADVANCE
Multiple Towns –  Brookfield, Newtown, Woodbury, Litchfield, New Hartford, Harwinton, Torrington and Barkhamsted

School Age Programs – BASES (Before and After School Enrichment Services).  After school programs at local public school sites.  Total quality agency with opportunities for growth.
Site Coordinator, Head Teacher, Asst.Teacher, Subs:
Major Responsibilities:
Perform various functions in after school programs as required, based on position
Supervise children, as well as, provide safe environment for them
Consistent attendance is considered an essential function of these positions
Other duties as may be assigned
The Site Coordinators / Head Teachers / Assistant Teachers / Substitutes work under the supervision of the Administrative Team of the School Age Programs.
Qualifications:
Degree and/or experience working with children
Good verbal and interpersonal communication skills
To apply go to edadvance.org
EdAdvance
HR 45-12, P.O. Box 909
Litchfield, CT 06759  EOE/AA.
---
HARTFORD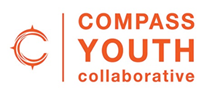 COMPASS Youth Collaborative Inc. is a not-for-profit child and youth services organization whose purpose is to raise the expectations of youth, inspire the lives of families and build peace within the community. In partnership with school officials, parents, the community and other organizations, COMPASS endeavors to equip youth with the skills and attitude necessary for success in school and in life.
Family & Community Liaison
Essential duties and responsibilities include  develop new leadership opportunities for parents; design and implement parent workshops and activities; act as a liaison for families, meetings and after school events; coordinate activities with the parent/teacher organization; manage and maintain food pantry; conduct home visits as necessary; research, and identify new partners; organize meetings with community partners (i.e. advisory group); collaborate with school family liaison to support community school projects; identify resource development opportunities (i.e. in kind); provide support with data entry, analysis and collection (i.e. needs assessment); create and maintain family and community database; provide project management for intern's workflow; serve as a point of contact in the absence of the Community School Director. Other duties may be assigned.
Reports to: Program Coordinator
Salary range: 1 part time (15 hrs./week) position: $12.00/hr and 1 full time position: $28,000.00/yr.
Minimum requirements include a Bachelors degree or an Associate degree with 5 years experience in program coordination; experience working with urban youth; experience working with Public School Systems; knowledge of Community School Strategies and Foundations; knowledge of the resources within the Hartford Community.  Bilingual candidates (English/Spanish) are strongly encouraged to apply. COMPASS is an Affirmative Action/Equal Opportunity Employer.
Intervention Specialist

The purpose of this position is to provide an academic case management framework for students and teachers, requiring a caseload of students per Intervention Specialist. The position will work during the school day providing mentoring/tutoring support to students in classrooms identified as needing additional academic support. Additionally they will continue the work in the afterschool program in "pull out" rotating intervention groups. The Intervention Specialist will also work with the Education Coordinator to gather data and track progress of students. The Intervention Specialist will provide enrichments and support afterschool program as well.
Reports To: Program Coordinator
Part Time: 15-20 hours/week
Salary: $13.00/hour
Minimal Requirements include a High School Diploma, GED or equivalent experience; experience working with urban youth; experience working with Public School Systems; knowledge of community school strategies and principles; knowledge of resources within the Hartford community; strong written and oral communication skills; and strong organizational skills. Bilingual candidates are strongly encouraged to apply.  Experience working with either elementary, middle or high school students is required.  COMPASS is an Affirmative Action/Equal Opportunity Employer.
Program Assistant
General job responsibilities include but are not limited to:  Assist COMPASS staff with students who show consistent behavior issues; facilitate social skills and character education activities; facilitate restorative practices; ensures program compliance with agency policies and procedures; create and implement special programs as an educational tool; support the Program Coordinator with after-school projects; provide backup after-school program supervision in the absence of the Program Coordinator; assist with facilitating and coordinating family workshops; assist in compiling information for needs assessment; serve as a floater for absent PYD; conducts surveys and communications to promote the program; assist with data entry to support and/or in absence of Program Associate; complies with all program report and data requirements, including minutes of briefs and debriefs, managing a resource library, bulletin boards, projects and flyers; maintains strong working relationships with teachers/school/school personnel, parents and organizational funders; other duties as assigned.
Reports to: Program Coordinator
Salary range: $13.00-15.00/hr.
Part time: 15 to 25 hrs./week
Minimum Qualifications include High School Diploma or G.E.D.; Experience with elementary/middle school students; Excellent problem solving skills with the ability to make sound judgments in a fast paced environment; Excellent written and verbal communication skills and the ability to develop and maintain strong working relationships with teachers and school personnel and parents; Knowledge of Hartford County resources.  Bilingual candidates are strongly encouraged to apply. COMPASS is an Affirmative Action/Equal Opportunity Employer.
Professional Youth Development Worker Assistant
The purpose of this position is to support high quality after-school programming. Duties include but are not limited to:
Assist students with homework in ways that extend understanding for the student
Build a relationship with the student showing you care about their success
Promote child's enthusiasm for reading, writing and academic growth
Assist the students with the selection of a book (or other reading material including web sites) to read when they are finished with or have no homework. Read and discuss the book with the student and assist with journal writing or other literacy activity
Help with the management of the classroom you are assigned to.
Maintain a professional relationship with students and their families
In cases imminent danger know and follow school or agency emergency policies
Other duties and responsibilities may be assigned
Reports to:  Program Coordinator
Minimal Requirements include a High School student; experience working with urban youth; experience working with Public School Systems; knowledge of community school strategies and principles; knowledge of resources within the Hartford community; strong written and oral communication skills; and strong organizational skills. Bilingual candidates are strongly encouraged to apply. COMPASS is an Affirmative Action/Equal Opportunity Employer.
Please send all inquiries or resumes to:
Bruce Beggs
Director of HR
55 Airport Road, Suite 201
Hartford, CT 06114
(P)(860) 296-2855 ext.303
(F)(860)296-2842
brucebeggs@compassyc.org
www.compassyc.org
---
---
MANCHESTER
A job at MELC is an opportunity to inspire a child each and every time you walk through our door. All children in the Manchester area have the opportunity to attend an MELC program. As an MELC staff member, you will help them learn and grow while making memories and connections they will never forget.
MELC's preschool program is accredited by the National Association for the Education of Young Children. Our before and after school program, Club MELC, was selected by the Manchester Board of Education to provide care to all Manchester-area elementary school students. All of our programs are designed to inspire creativity, motivate discovery, and develop friendships in a supervised educational environment.
MELC's Club MELC program is hiring Program Managers and Group Leaders for our 2015 – 2016 programs.
Program Managers: Full time position responsible for the operation of an offsite before an after school program.  Program Managers assist in the development of after school curriculum, support elementary school staff during the school day, supervise Senior Group Leader and Group Leaders, create and maintain an environment that is safe and age appropriate that meets licensing standards while building strong relationships with children, families and the school community.  Program Managers are required to have at least one year of supervisory experience and a Bachelor's degree that includes 12 credits in child development, elementary education, recreation or group social work / equivalent experience with 12 credits in child development, elementary education, recreation or group social work.  The annual salary for a Program manager is $35,000 per year and a benefits package is available.
Group Leaders: Entry-level part-time positions working under the supervision of a trained leader. Club MELC Group Leader positions are ideal for college students, elementary school aides / paraprofessionals, or anyone with experience working with school – age children. Club MELC Group Leaders work flexible shifts that can accommodate any schedule. Before school only, after school only or before and after school shifts are available. Club MELC Group Leaders are part time and hours range from 10 – 25 hours per week.  The salary range for a Group Leader is $10.00 – $11.00 per hour.
At MELC, we recognize that people are our strongest resource. If you have a passion for working with children, choose a career at MELC!
If you are interested in applying please email your resume to Jennifer at Jennifer@melearning.org.  You may also stop by our office at 80 Waddell Road in Manchester to fill out an application. Manchester Early Learning Center is an equal opportunity employer.
---
WEST HARTFORD
Morley Extended Day Care Inc.
Child Care PROGRAM DIRECTOR
Position available in a well-established, licensed Before-and-After-School program located at Morley School in West Hartford. Responsibilities include supervision and training of staff, supervision of school-aged children and interaction with families, curriculum planning and development, maintenance of licensing standards, supervision and implementation of a summer camp program, and other administrative duties.
Hours and Salary: Hours may vary according to program needs, but the applicant can expect to work forty hours per week. Salary is commensurate with experience.
Minimum requirements:
Must have a Bachelor's degree in Education or a related field
Must have Connecticut Head Teacher certification (School-Age program) or be qualified to obtain Head Teacher certification prior to employment
Must successfully satisfy DPH hiring requirements upon initial hire ( background checks, medical evaluation, TB test, etc.) in compliance with state licensing regulations
A minimum of five years of management experience is preferred
Must have, OR, within one year of hire must obtain, three college credits in the administration of early childhood education programs
Please e-mail your cover letter, resume, and list of three references to medcapplications@gmail.com

Contact Information:
Morley Extended Day Care, Inc.
77 Bretton Rd.
West Hartford, CT 06119
E-mail: medcapplications@gmail.com
Contact person: Katherine or Cynthia
---
WHEECO, Inc.
The WHEECO Before and After School program located in West Hartford is looking for energetic, dependable, staff people who are willing to be good role models for our children. Flexible afterschool hours available. Great for college students.
Please respond to wheeco@sbcglobal.net

---
WESTBROOK
Valley-Shore YMCA
The following positions are available through the Valley-Shore YMCA located in Westbrook, CT. Our quality child care programs are held in area schools following the school calendar. The core values of caring, honesty, respect and responsibility are modeled by our staff as they care for children in a safe, state licensed program. Each day we provide homework assistance, physical activity, group and individual games, arts and crafts and a healthy after school snack.
Program Goals:
To provide a service to parents when they can not be with their children
Offer activities that support academic success
To enhance children's self-concept and social skills as they learn to get along in the world
To ensure that children have a childhood that is full of play, adventure and investigation
To create a community where adults and children experience a connection and new possibilities for making the world a better place
About Our Staff:  The relationship between our students and the staff is the heart of our programs success. Our staff members are excellent role models, providing leadership, guidance and friendship while ensuring a fun and memorable experience in a safe and caring environment.
Head Teacher/Site Coordinator — Valley-Shore YMCA School Age Program
Under the supervision of the School Age Director, the Head Teacher will plan, lead and direct activities after school depending on the needs and interest of children. Also he/she will assume responsibility for the assigned site, ensuring a quality program is run following the guidelines set by the YMCA and the State of CT.
The incumbent must possess at least 12 college credits or Associates Degree certified in Early Childhood Education or child development, elementary education, recreation, group social work or a related field along with 540 hours of documented supervised experience working in a like setting. An aptitude for communicating well with children and adults is essential. He/she must possess ability to develop the self-esteem and personal growth of children.
Assistant Teachers — Valley-Shore YMCA School Age Program
Under the direction of the School Age Director and Site Coordinators this position will provide the daily supervision, lead the activities and ensure the safety of the children in the School Age Program. The incumbent must show a genuine interest in working with children and ability to communicate with them and to develop their self-esteem and personal growth to the fullest. An ability to communicate with adults is also essential to this position.
For additional information, please contact Kathy Scholl at (860) 399-9622 ext. 118. Or by email at: kscholl@vsymca.org
To apply: Please send completed application and a letter of interest OR send your resume with cover letter to the Valley-Shore YMCA, Post Office Box 694, Westbrook, CT 06498
Valley-Shore YMCA www.vsymca.org
---