Members of the Connecticut After School Network can post job openings on this page.  Please contact Marla Berrios at mberrios@ctafterschoolnetwork.org.
Looking for a part-time job, a new career or simply want to make a difference?  Click the headings below to jump to openings in the corresponding towns.  Job descriptions and contact information are listed under each posting.  Please contact the organization directly for any inquiries.
---
Network Job Opportunities
State Wide Job Opportunities
AMSTON NEW SUMMER OPPORTUNITIES
ANDOVER
AVON
BETHEL
GREENWICH
HAMDEN
HARTFORD
HEBRON
MANCHESTER
NORTH BRANFORD
SEYMOUR NEW
SOUTHINGTON NEW SUMMER OPPORTUNITIES
WESTERN CT – EDADVANCE
WEST HARTFORD
WESTBROOK
---
Network Job Opportunities
The CT After School Network has no available openings.
---
State Wide Job Opportunities
AMSTON

Camp Promise (www.camppromise.org) provides a barrier­free, weeklong overnight camp for kids, teens, and adults with muscular dystrophy or select neuromuscular diseases—regardless of age, capability, or ability to pay. Our camper­focused programming builds independence, confidence, and life skills through traditional camp activities and by bringing campers new experiences through adaptation, technology, creativity, and special guests.
Position:  Camp Promise­East Summer Camp Lifeguard
Location: Hemlocks Center, 85 Jones St, Amston, CT 06231
Date: July 14­20, 2019
Job Types: Lifeguard (part­time, temporary)
Salary: $12.00 to $14.00 /hour
Responsibilities:
Primary responsibility is for the safety of all campers and volunteers at the pool
Responsible for enforcing the rules and regulations of the pool and waterfront
Practice preventative lifeguarding to avoid unnecessary accidents in and around the pool
Responsible for keeping proper records of the pool safety and health code requirements
Maintain positive relations in daily contact with our campers and volunteers
Performs related work as assigned
Minimum age­ 16 years old
Current American Red Cross Lifeguard/First Aid/CPR/AED certification
Reliable transportation
Shifts 10am­ – 3pm.
Licenses:
CPR Certification (Required)
AED Certification (Required)
Lifeguard Training (Required)
Waterfront Lifeguard Certification (Preferred)
Please contact Shannon Healey for more information by email.
---
ANDOVER
Community Organized and Operated Latchkey (COOL)
Andover, Connecticut
35 School Road
Andover Elementary School
Great job for college students
Morning Program: 6:30-8:30am
Afternoon Program: 2:30-6:00pm
Duties and Responsibilities:
Assist in Planning:

Curriculum
Lesson Plans
Snacks

Encourage the development of the children in the areas of:

Creativity
Cooperation
Self-expression
Responsibility
Self-confidence
Consideration

While the Children:

Provide secure, loving, and trusting relationships
Supervise the children for maximum safety, following C.O.O.L. procedures
For more information contact, Kimberly Person at misskimatcool@sbcglobal.net or 860-604-2924
---
AVON


Position:  After School Assistant
Job Description:  Under direct supervision of After School Coordinator, plan, organize, facilitate, and monitor the activities of children enrolled in the CREC Ana Grace Academy of the Arts Elementary School located in Avon, CT. Staff monitor and interact with students to keep students engaged in intellectual, creative, artistic, and physical activities. Participate and assist with the activities of children enrolled in the after school program, as needed.
Hours:  This position is Part-Time; Mon-Fri; 2:30pm-6:00pm. On half-days, the hours are 11:30am – 6:00pm.
Employment Duties:
Assist in the planning and implementation of a daily program under the direction of the after care coordinator
Collaborate and assist coordinator in designing and implementing activities and assignments.
Monitor small groups of students assigned to an after school program; assure student understanding of program rules and procedures; maintain appropriate order and student conduct.
Interact with children in an effort to build self-esteem and model positive social skills.
Assist in maintaining program standards of student behavior needed to achieve effective participation in activities without interfering with the natural, informal atmosphere of the After School Program; assist in resolving student disputes; refer serious discipline problems to program coordinator.
Maintain a clean and organized environment for students.
Maintain records and files as assigned.
Participate in regular staff meetings and assist with in-service training as needed.
Qualifications:
Graduation from high school, or equivalent, and twelve months experience (either paid or volunteer) working with and monitoring children in an organized work setting (ages 3-10).
Possession of an Associate's or Bachelor's degree in education, recreation or related field of study preferred.
Any other combination of training and experience that could likely provide the required knowledge and abilities may be considered.
How to Apply:  Applications are only accepted online through https://www.crec.org/careers/external.php
Job ID: #3333
---
BETHEL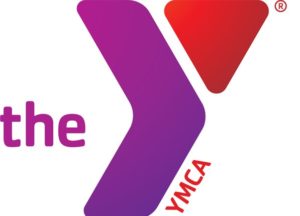 Regional YMCA of Western CT
Position:  Asistant Teacher for Before & After School Program
General Function: Nurturing, Motivated, Professional who is responsible for the care, eduation, health and well being of a group of school age children. Assists the head teacher with the planning, implementation and evaluation of  daily activities in accordance with the policies, procedures and philosophies of the YMCA Children's Center, CT State Licensing Regulations and CT Best Practice Guidelines for School Age Children, maintains high level of communication and support to staff, families and director, participates in YMCA events, maintains a professional, positive attitude, keeps current on YMCA and State Of CT professional requirements.
Hours: 3 p.m.-6 p.m. Monday-Friday. There are opportunities for more hours and growth. Perfect for college students!
Minimum age 18
Experience with children in a childcare setting
To apply click here.
---
GREENWICH

Position:  Brucemobile Instructor
Status: Part time, Per diem
Hours: Varies (Weekdays, on average 1-2 days each week)
Responsibilities:  The Instructor is responsible for teaching the Museum's outreach programs and assisting staff as needed.  This includes:
Researching background information to build an understanding of program content and materials.
Preparing for each class; including assembly and return of materials in a careful and timely fashion.
Loading, unloading and driving Brucemobile vehicles with collection objects and program materials.
The Audience Engagement Department of the Museum has a responsibility to present quality programs by qualified museum professionals. Therefore, the Audience Engagement Department trains all Brucemobile Instructors. To accomplish this, the Audience Engagement Department will:
Provide program objectives and outlines for established classes.
Model program presentation and instruction.
Assist in development of instructor's classroom management skills.
Qualifications:
Bachelor's Degree in art, science, history, education, museum studies, or related field required.
Previous teaching experience required.
Unattended mobility required in object handling, ability to drive the museum vehicles and visit facilities unequipped to accommodate the physically challenged.
Current driver's license with clean driving record. Background check will be required after hire.
Reimbursement:  Brucemobile Instructors are per diem positions and are reimbursed on a per-class basis.  They are paid at the rate of ½ the charged fee. Instructors are paid an hourly rate for program observations and training sessions. The Museum owns two vehicles, called Brucemobiles, to be used for travel to and from programs.
To apply: Please submit a cover letter and resume to Kathleen Holko, Manager of School and Tour Services, at kholko@brucemuseum.org. No phone calls please.
---
HAMDEN
Hamden Youth Services – The mission of the Hamden Youth Services Bureau is to create and foster opportunities for all Hamden youth and their families to learn and grow in positive ways. The Hamden Youth Services Bureau was established in 1975 as a municipal department of the Town of Hamden. The Hamden Youth Services Bureau seeks to improve the quality of life for the children, youth and families of Hamden by providing a variety of programs and services.
Position: Child Care Aide-School Age Child Care Program – The Child Care Aide is responsible for assisting the SACCP Head Teacher in the classroom as needed. The Child Care Aide will be part of a learning team that promotes a positive learning experience. The Child Care Aide will support the Head Teacher in the implementation of a child centered curriculum that is open-ended, process oriented and inclusive in accordance with Hamden Youth Services mission.
Job Duties:  The Child Care Aide assists in the daily operation of the classroom and assumes full responsibilities for the classroom in the absence of the Head Teacher. The key responsibilities include:
Classroom Management
Assists in providing for protection and care of the children
Assists in planning and implementing an appropriate daily program
Prepares snack and other meals as needed: supervises and interacts with children while they eat
Assists with the ongoing supervision of the children
Curriculum Planning and Evaluation
Participates in curriculum planning
Cooperates with the Head Teacher in implementing the curriculum
Must attend and complete 5-10 hours (i.e. 1% of total hours worked) of approved continuing education each year
Part-time 19.5 hours, $12.00/hour
For a detailed job description click here.
---
HARTFORD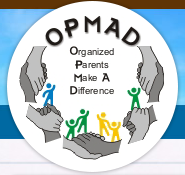 OPMAD, Inc. is a non-profit, parent-run organization that provides before and after school programs in K-8 schools. OPMAD strengthens ties between the schools, the family and the community to create higher expectation for academic success, community involvement and stronger families. The outcome is increased academic success for children and informed, engaged adults.
Position:  After School Instructor
Do you like working with elementary school children? Part-time positions are available in the OPMAD after school program in Hartford. Must be available Monday – Friday from 3:00-6:00 p.m. and half days from 12 pm-6:00 pm.
Part-time, $11/Hour, approx. 20 hours/week
Job Qualifications:
Education; High School Diploma or the equivalent – course work in child development or related area and/or volunteer experience with students a plus.
Knowledge of: Basic concepts of child development and atypical child behavior characteristics; appropriate human relations and student needs; proper English usage, spelling, grammar, and arithmetical concepts.
Personal Characteristics: Personal characteristics including integrity, initiative, emotional maturity, dependability, courtesy, good judgement, and ability to work cooperatively with others.
Background Check Required.
Physical Abilities /Environment: Physically and mentally able to perform the essential duties of the position without hazard to themselves or others. Ability to communicate with coworkers, students and the public. Work in classroom.
Responsibilities:
Successfully incorporate the OPMAD vision and mission at the site;
To work with the site team, individually design and implement lesson plans to improve literacy and math; provide homework assistance; conduct enrichment and recreation activities.
To improve learning and social skills and raise self-esteem and self-confidence, of the children to develop and maintain a safe, supportive learning environment in which children thrive.
To actively participate in staff development workshops that are designed to contribute to personal and professional growth.
Maintain work area cleanly, help with clean-up after student dismissal.
Report positive behavior as well as negative behavior to On-Site Coordinator/Assistant. Responsible for maintaining a well-structured class.
Duties:
Help raise the literacy and math levels of OPMAD students.
Develop and implement individual and group lesson plans.
Ensure that social and literacy components are being implemented.
Responsible for overseeing students during dismissal. Must not allow students to be alone at any time during program or dismissal.
Provide ongoing opportunities for children to experience success.
Maintain the safety of students. Ensure that students are well behaved. Make the program fun for students and volunteers.
Assist in managing classroom operations, including preparing and completing reports.
Responsible for keeping students engaged in activities. School/Community Relations Actively participate in all trainings and staff activities and workshops required by OPMAD. Be a part of an effective team.
Develop positive relationships with the children, parents, volunteers and school staff.
Work effectively with volunteers. Ask for help or assistance when needed.
Maintain professionalism with parents, staff members and community members. Model good behavior with children, parents and staff.
Send all inquiries and resume to:
Annie Sablon
Organized Parents Make A Difference, Inc.
350 Farmington Avenue
Hartford, CT 06105
email
---
HEBRON
AHM Youth & Family Services, Inc. is seeking a part-time licensed clinical therapist with experience in the counseling of youth, teens and their families. The therapist will provide counseling services at the AHM office, after school hours (late afternoon through 8:00 p.m.), and as needed during the summer months.
Position: Part Time Youth and Family Therapist
Responsibilities:
Conduct intakes and assessments.
Provide counseling therapy.
Create treatment plans.
Work with outside agencies to provide resources and referrals as necessary.
Utilize CPT and DSM medical coding.
Participate in monthly clinical group supervision meetings.
Work with the State of Connecticut DCF and court systems.
Collaborate with AHM's clinical billing support staff.
Work with the Clinical Supervisor regarding pre-approval of Husky claims.
Maintain updated and accurate case notes and files.
Submit reports and statistics as required by AHM.
Requirements:
Position requires a Master's Degree in Clinical Social Work or Marriage and Family Therapy.
A minimum of 2 to 3 years of experience in master's level counseling is required.
Must possess and maintain a current license (LCSW, LMFT or LPC) from the State of Connecticut.
The preferred candidate will be individually contracted through private and state insurance panels.
Certification in Substance Abuse Counseling, and/or another counseling specialty is a plus.
Computer proficiency in Microsoft Word, Excel and Outlook is required.
Please send cover letter and resume by April 20th to:
AHM Youth & Family Services, Inc.
Attn: Human Resource Department
25 Pendleton Drive
Hebron, CT 06248
Or email to: LaureenD@ahmyouth.org

---
MANCHESTER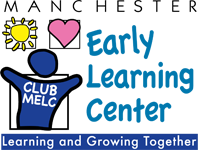 A job at MELC is an opportunity to inspire a child each and every time you walk through our door. All children in the Manchester area have the opportunity to attend an MELC program. As an MELC staff member, you will help them learn and grow while making memories and connections they will never forget.
MELC's preschool program is accredited by the National Association for the Education of Young Children. Our before and after school program, Club MELC, was selected by the Manchester Board of Education to provide care to all Manchester-area elementary school students. All of our programs are designed to inspire creativity, motivate discovery, and develop friendships in a supervised educational environment.
Position:  Program Managers
Full time position responsible for the operation of an offsite before an after school program.  Program Managers assist in the development of after school curriculum, support elementary school staff during the school day, supervise Senior Group Leader and Group Leaders, create and maintain an environment that is safe and age appropriate that meets licensing standards while building strong relationships with children, families and the school community.  Program Managers are required to have at least one year of supervisory experience and a Bachelor's degree that includes 12 credits in child development, elementary education, recreation or group social work / equivalent experience with 12 credits in child development, elementary education, recreation or group social work.  The annual salary for a Program manager is $35,000 per year and a benefits package is available.
Position:  Group Leaders
Entry-level part-time positions working under the supervision of a trained leader. Club MELC Group Leader positions are ideal for college students, elementary school aides / paraprofessionals, or anyone with experience working with school – age children. Club MELC Group Leaders work flexible shifts that can accommodate any schedule. Before school only, after school only or before and after school shifts are available. Club MELC Group Leaders are part time and hours range from 10 – 25 hours per week.  The salary range for a Group Leader is $10.00 – $11.00 per hour.
At MELC, we recognize that people are our strongest resource. If you have a passion for working with children, choose a career at MELC!
If you are interested in applying please email your resume to Jennifer at Jennifer@melearning.org.  You may also stop by our office at 80 Waddell Road in Manchester to fill out an application. Manchester Early Learning Center is an equal opportunity employer.
---
NORTH BRANFORD
North Branford Family Resource Center
Position:  Head Teacher, School-Age Enrichment Program: 10 Month position (School Year only, no summer) 37.5 hours Hours, 7:00 – 10:00 am, 1:30 – 6:00 pm Monday – Friday.
Under the supervision of the Family Resource Center Supervisor, the Head Teacher will plan, lead and direct activities before and after school for children in grades Pre-K-2 or 3-6, depending on school assignment. The prospective candidate will assume responsibility for the assigned site, ensuring a quality program is run following the guidelines set by the Family Resource Center, North Branford Board of Education and the State of CT.
Essential Functions:
Work with Site Coordinator and assistants to create a team approach to high quality school-age enrichment program
Work closely with Site Coordinator to plan group activities to stimulate growth in language, social, and motor skills such as learning to listen to instructions, playing with others, and using play equipment in accordance with the policies and procedures of the Family Resource Center.
Adheres to positive guidance policies and supports co-teachers in consistently meeting needs of children in the program.
Maintain weekly plans that provide children with experiences that build self-esteem, encourages self-reliance and helps each child to function cooperatively in a group.
Participate with and actively supervises children at all times.
Confer and maintain a positive relationship parents and communicate necessary information in a professional manner.
Responsible for on-going communication with all families through, but not limited to, a monthly newsletter, behavior/incident/accident reports, and any other important information that needs to be provided in order to keep families informed.
Attend monthly staff meetings, special events or any other after hours events determined by Supervisor
Maintain professional growth in accordance to high quality standards by completing required professional development trainings designated by Supervisor.
Responsible for daily administrative duties which include, but are not limited to;

Management and scheduling of site staff
Regular site meetings with staff to keep team informed on all program happenings
Management and upkeep of children's files
Daily child attendance and data input of all children's information
Management of all children's health records and regular maintenance of any medication on site.
Regular communication with School Principal and office staff for any information regarding children enrolled in program
Perform monthly fire/lockdown/evacuation drills
Maintain high level of job integrity and professionalism while adhering to ethical code of conduct
Upkeep of site environment, keep interesting, safe and clean. Report maintenance and safety concerns to Supervisor, as needed.
Qualifications:​ Shall have attained one of the following qualification levels:
Minimum of a School-Age Professional Credential and at least two years of experience working in a School-Age Child Care Program.
An Associates Degree from an accredited college or university in early childhood education, child development, special education, elementary education or the human services field and two years of experience working in a School-Age Child Care Program.
Four year college degree in elementary education, recreation, group social work or a related field from a regionally accredited higher education institution.
Interested candidates must possess a genuine interest in working with children as a positive role model. Creativity, flexibility, positive attitude and a willingness to be a part of a team are required.
To apply for this position please visit the North Branford Public Schools website, and click on the employment tab to complete an application.
Ann-Marie McCarthy, Supervisor North Branford Family Resource Center 1332 Middletown Ave. Northford, CT 06472 (203) 484-4243 amccarthy@northbranfordschools.org
---
SEYMOUR

The Seymour-Oxford Nursery Child Care Association was organized in 1985 to provide affordable before and after school programs for children of school age living in Seymour & Oxford while their parents are working or participating in an established training program.
Position Title:  Executive Director
Position Status:  Full Time – 40 hours per week, 52 weeks/year
Reports To:  Board of Directors
SONNCA is looking for am Executive Director.  The Executive Director is responsible for overseeing all management functions of the organization to ensure that SONCCA Centers maintain the highest quality standards of operation. The Executive Director develops and administers the agency's capabilities to provide before and after school child care in accordance with State and Federal statutes and regulations and the philosophies and policies outlined in the organizational by-laws. The Executive Director reports to the Board of Directors.
For a full job description, click here.
Send resumes to:
SONCCA
Attention Human Recourses
256 Bank Street
Seymour, CT 06483
---
SOUTHINGTON

Southington-Cheshire Community YMCA
If you are looking for a job that is fun and rewarding, the Southing-Cheshire Community YMCA is perfect for you!  Come work for the YMCA and be a role model while building strong kids, strong families and strong communities.
There are multiple job opportunities at the Southing-Cheshire YMCA.  Please check out the list below.
Student Employment (2 positions available)
Hours – Saturdays 8am till 4pm
Rate – $11.35
Requirements:
Incumbent must be will be at least 18 years of age
Must have 1 year of experience working with children
First aid and CPR certified
Able to effectively handle conflict situations with children and parents
Able to work independently and professionally
Committed to YMCA mission and goals
Able to supervise Youth Sports staff during programming times
Candidate must be able to lift at least 40 pounds and continuously follow and promote the YMCA philosophy
Duties and Responsibilities: Under direction of the Youth Program Director, the Youth Sports Lead Instructor is to achieve the goals and objectives of the Youth Sports program. Responsibilities are as follows:
Arrive at time scheduled
Set up/take down equipment for the youth sports classes
Insure the safety of the children and coaches
Implement the basic fundamentals, skills and rules of each sport
Keep open communication to the parents of their child's progress
Instill YMCA philosophies and values into the programming
If any questions or problems arise inform the Director
Demonstrate good problem solving skills
Meet with Director and plan for programs, drills, games, new programming and evaluation
Promote programs
Participate no less than 5 hours of training a year
Make children feel a part of the class and take an active role in getting shy children involved
Keep an updated first aid kit and log book on accidents
Keep all equipment neatly organized and updated
Print and handout class information notices
Meet with Program Director once a month
Develop/implement other program ideas for the future
Break down equipment at the end of each session and store if needed
Handout T-shirts to the appropriate classes
Develop creative ways to instill the character development program into programming (Caring, Honesty, Respect, Responsibility)
Implement parent involvement in coaching or other tasks parents can be helpful in
Keep a weekly attendance
Assist with at least 3 sports-related YMCA special events during the year (Ex.  road races, tournaments, etc.)
Develop weekly lesson plans specific to the sport/programs you are in charge of
Expectations:
Learn the YMCA philosophies and values
Work as a team player
Provide quality programs
Effectively run an outstanding class full of fun and enthusiasm
Summer Employment Opportunity – June 24 – August 2, 2019
Title:  Head Coach
Hours: Monday – Friday,  8:45 am – 12:00 pm
Age Group:  Grade 7
Rate: $14.86
The Race 4 Chase Head Coach will be responsible for all aspects of the program beginning in June and ending in August. The Head Coach will be responsible for the plans and implement all program activities that are relevant, developmentally appropriate, and consist with the YMCA core values.
Qualifications:
Must be 21 or over
Certified in or ability to be certified in CPR/First Aid and Administration of Medication
Experience in leading youth programs
Supervisory experience
Must be able to actively run, ride a bike, swim well
Title:  Assistant Coach
Hours: Monday – Friday,  8:45 am – 12:00 pm
Age Group:  Grade 2
Rate: $11.00
The Race 4 Chase Assistant Coach will be responsible for specific aspects of the program beginning June and ending August. The Assistant Coach will be responsible for assisting with all program activities that are relevant, developmentally appropriate and consist with the YMCA core values.
Qualifications:
Must be 16 years of age or older
Experience working with youth
Candidate must be able to actively run, ride a bike, swim well
Title:  Coach (Volunteer)
Hours: Monday – Friday,  8:45 am – 12:00 pm
Age Group:  Grade 2
The Race 4 Chase Volunteer Coach will be assisting the Assistant Coach & Head Coach with specific aspects of the program beginning June and ending August. The volunteer will be responsible for assisting with all program activities that are relevant, developmentally appropriate and consist with the YMCA core values.
Qualifications:
Must be 14 years of age or older
Experience working with youth
Candidate must be able to actively run, ride a bike, swim well
School Age Site Coordinator – Must have State of CT – Head Teacher for Childcare Center – School-Age Children or ability to obtain, and supervision experience in childcare setting, $13.51 Per Hour, Part time – AM & PM hours, 7:00-9:00am & 3:00-6:00pm
Requirements:
Qualified Candidate must be certified or qualified for a CT DPH Head Teacher's Certification
Possess or be in the process of obtaining a 4 year degree
Have previous experience working with children
Works effectively with children, families and other staff
Able to be certified in Connecticut Child Care, Adult & Child CPR, administration of Medication and Epi-pen and attain certification within 90 days of employment
Possess good oral communication, written communication, public speaking and organizational skills
Be of good moral character and committed to carrying out the mission of the YMCA
Must be able to lift at least 40 pounds and continuously follow and promote the YMCA philosophy
Duties and Responsibilities:  Under the direction of the Senior Director of Youth Development, the School Age Site Coordinator is responsible for the following:
Promote, supervise, lead, direct and develop all aspects of our YMCA program site
Supervise, evaluate, motivate and appreciate staff
Orient staff on daily procedures, site operations and policies
Evaluate staff at least two times per year
Establish, monitor, evaluate and follow through on all progressive discipline situations with staff.  Maintain proper written documentation.  Monitor progress and corrective action
Foster a positive, team-oriented environment, encouraging staff growth and development.  Resolve conflict by addressing concerns directly with co-workers and supervisors and working towards a positive solution to the matter
Coordinate and complete all necessary administrative paperwork as requested, such as time sheets, site checklists, etc.
Plan activities, lesson plans, program plans and special events according to the theme and structure of our YMCA School-Age program
Ensure that our YMCA program site meets and follows State of Connecticut license regulations
Plan, coordinate and run Fun Days and Snow Days as required.  Be available to work and participate in all Fun Days and Snow Days
Ensure communication with parents through direct contact, monthly newsletters, notes and via telephone.  Be available for questions, concerns and suggestions
Notify parents of any problems, concerns and/or changes.  Return voicemails within 24 hours unless on vacation, training or not a work day
Monitor, evaluate and follow through on all progressive discipline situations with children and families. Follow the YMCA's behavior management policy, focusing on positive behaviors and helping children modify their behavior for a more positive result
Monitor children's files to be sure they are complete and accurate
Maintain records necessary to track and report children and staff attendance, children rosters and other necessary documents
Ensure a proper staff to child ratio and ensure substitute staff when you and/or the site staff need time off
Report any suspected cases of abuse and/or neglect to the Director immediately.  Understand your role and obligations as a Mandated Reporter
Ask for photo identification for any parents and adults picking up a child if you do not recognize them
Check mail at the YMCA daily, pick up any necessary forms, notes and snack
Help offer and prepare snack "family" style according to the daily snack menu
Make sure water is accessible and available for children
Provide and encourage a supportive environment by avoiding consumption of food or beverages during program time that are inconsistent with the HEPA standards
Be a role model through participation in activities and positive discussions about active living
Model healthy eating behaviors during meal and snack time by participating in eating healthy meals with children
Pay attention to verbal and nonverbal cues that support healthy role modeling
Maintain cleanliness and organization at our YMCA program site
Maintain a positive relationship with our YMCA program site host and personnel
Organize and coordinate parent orientations and tours of our YMCA program site as needed
School Age Childcare Before Care Senior Counselors & Subs
Early Childhood Staff – Full & Part Time – Senior Teachers should possess a Bachelor's Degree in Early Childhood Education, Child Development, Early Education/Special Education or a related field.
Gymnastics Recreational Coach & Gymnastics Class Instructors – No Experience needed – Weds. 4:15-5:30pm, Friday 5:00-7:00pm, Saturday 9:00-11:00am
Lifeguards & Swim Instructors – Head Lifeguard, Hours – 35+ hours a week, Rate $14.86, must be 20+ years old, minimum 3 years experience, hold a current YMCA Lifeguard Certification
Fall internships available
If you would like additional information on each position visit their website.
---
WESTERN CT (LITCHFIELD COUNTY)

Multiple Towns –  Brookfield, Newtown, Woodbury, New Hartford, Torrington and Barkhamsted
School Age Programs – BASES (Before and After School Enrichment Services).  After school programs at local public school sites.  Total quality agency with opportunities for growth.
Positions: Please select a position below to read full job posting.
Major Responsibilities:
Perform various functions in after school programs as required, based on position
Supervise children, as well as, provide safe environment for them
Consistent attendance is considered an essential function of these positions
Other duties as may be assigned
Head Teachers / Assistant Teachers / Substitutes work under the supervision of the Administrative Team of the School Age Programs.
Qualifications:
Degree and/or experience working with children
Good verbal and interpersonal communication skills
To apply go to edadvance.org
EdAdvance
HR 45-12, P.O. Box 909
Litchfield, CT 06759  EOE/AA
---
WEST HARTFORD
Morley Extended Day
Child care program for school-aged children (ages 5-10) seek a creative, energetic, reliable, and experienced PROGRAM DIRECTOR. Morley Extended Day Care (MEDC) Inc. is well-established (est. 1970s), licensed Before-and-After-School program, located at Edward Morley Elementary School in West Hartford.
Position:  Program Director
Responsibilities for this position will include supervision and training of staff, supervision of school-age children, interaction with families, curriculum planning and development, maintenance of licensing standards, supervision and implementation of a summer camp programs, and other administrative duties including accounting and record keeping.
Hours:  This is a year-round, full-time position. MEDC operates both a school-year Before-and-After School program and a summer camp program.  Work hours will vary according to program needs but the applicant can expect a forty hour work week.
Requirements:
Must be at least 21 years of age.
Bachelor's degree in Education or a related field preferred
Head Teacher certification (school-age) or be willing to qualify for Head Teacher qualification via 'CT Charts a Course' and the CT Department of Public Health, Child Care Licensing Unit also preferred.
This position is contingent upon DPH approval of the following qualifications:

Must have at least 540 hours of documented, supervised experience over a nine-month span of time, working with school-aged children (ages 5-12) in a program with standards comparable to those required by the CT Department of Public Health
Must have earned at least twelve credits in Early Childhood Education or Child Development or a related field from an accredited institution of higher education with program approval from the Board of Governors of Higher Education.
Must be on-site for at least 60% of the time that the program operates on a weekly basis

Must satisfy DPH hiring requirements (clear background checks, medical evaluation, TB test, etc.) and be in full compliance with all state licensing regulations
Within one year of hire, the Director must have obtained three credits in the administration of early childhood education programs or educational administration from an institution higher education accredited by the Board of Governors of Higher Education or from a regionally accredited institution of higher education
Prior management experience is preferred
Salary is commensurate with experience.
Please e-mail your cover letter, resume, and list of three references to medcapplications@gmail.com

Contact Information:
Morley Extended Day Care, Inc.
77 Bretton Rd.
West Hartford, CT 06119
E-mail: medcapplications@gmail.com
Contact person: Greg Ganci, Director of MEDC
---
WESTBROOK
Great people are at the heart of every great organization. Learn how your talents can make a difference at the Valley-Shore YMCA. The following positions are available through the Valley-Shore YMCA located in Westbrook, CT.
Lifeguards – We are looking for certified and experienced lifeguards to work a variety of shifts and provide a safe environment for our members. If you are not currently certified but would like to join our team, please contact us for information on upcoming courses. Contact Caitlin Koshoffer, (860) 399-9622 x110 for more information.
Swim Instructors – If you enjoy swimming and working with children this is the perfect combination! Prior experience is preferred but we offer additional training in the Y swim lesson program to caring individuals willing to learn. Contact Caitlin Koshoffer, (860) 399-9622 x110 for more information.
Swim Coaches – Our excellent swim team is looking for new coaches to round out the leadership of our Head Coach, Teddy Weeks. For more information, review this job description and contact Patrick Connelly to apply, (860) 399-9622 x113.
Assistant Teachers For After School Program – We are looking for staff to work in our quality childcare programs, which are held in local schools and follow the school calendar. If you enjoy working with children, please contact Rebekah Coffey or at 860.399.9622 ext. 118.
To apply: Please send application and a letter of interest OR send your resume with cover letter to the Valley-Shore YMCA, Post Office Box 694, Westbrook, CT 06498.
To apply: Please send application and a letter of interest OR send your resume with cover letter to the Valley-Shore YMCA, Post Office Box 694, Westbrook, CT 06498.
Valley-Shore YMCA www.vsymca.org

---
Internship Opportunities
Connecticut After School Network Organization Overview – The Connecticut After School Network is a public-private partnership of statewide, regional and local groups that promote the safety, learning, and healthy development of children and youth outside the traditional classroom.  Our organization is a network of many partner organizations and agencies, and facilitates connections among a broad range of state, regional, and local partners.
The Connecticut After School Network's activities are directed toward building the capacity and commitment of communities, agencies, and systems to increase the quality and availability of programs during non-school hours.  The Network's overarching goal is to build an effective and integrated statewide system of high-quality afterschool, summer, and other expanded learning opportunities (ELOs).  An effective system provides a continuum of support that ensures the academic, social, emotional, and healthy development of children from birth through young adulthood.
In order to accomplish its system-building goals, the Network brings together a diverse array of leading statewide stakeholders committed to afterschool and expanded learning opportunities to:
coordinate and expand resources and existing capacity in the public, private, and nonprofit sectors in service to afterschool and other expanded learning programs;
sustain and expand local and state public and private support for afterschool, summer, and expanded learning opportunities;
build the capacity of afterschool, summer, and expanded learning programs across individuals, organizations, and systems through ongoing professional development offerings; and
seek the widespread adoption and use of standards for program quality by a range of afterschool programs and stakeholders statewide.
Position Description – The Connecticut After School Network has an opportunity for several part or full-time interns throughout the course of the year (summer, fall, and spring). This internship does not include a stipend. Reporting to the Executive Director/Director of Professional Development and Research, the intern will provide assistance and support for the communications, events planning, and everyday operations of the Network.
Responsibilities – The primary responsibilities include, but are not limited to:
Maintaining job, training, grant opportunities, and resource listings online to further professional development and program quality
Developing a comprehensive database for afterschool and summer programs statewide, including researching program locations
Assisting in organizing Connecticut After School Network's professional development and network conferences/events
Working with the Connecticut After School Network's Executive Director/Director of Professional Development and Research to develop information briefs, white papers, and infographics and handouts for multiple audiences (programs, legislators, educational leaders)
Completing projects to be determined between the Intern and Executive Director out of several options. Options include, but are not limited to: summer learning data collection, planning a fall advocacy campaign, resource development related to an afterschool and youth justice initiative, organizing a storytelling project, and coordinating a work group on shared outcomes measures
Shadowing the planning and delivery of workshops for providers
Qualifications
Minimum some college experience, graduate experience preferred
Strong writing, proofreading, and editing skills
Demonstrated ability to take initiative, problem-solve, and work independently
Strong computer skills, including website management preferred
Experience with social media preferred
Comfortable working in a small, fast-paced office environment
Interested candidates should email resume and cover letter with a subject line of "Connecticut After School Network Intern" to: Dr. Ken Anthony. No faxes or phone calls, please. Located in Hartford, CT.
---