Many things can contribute to happiness. Happiness in itself is a state of contentment, it is more long-lived than joy or pleasure. On the other hand happiness can increase joy or pleasure.
We all strive for happiness, we find it elusive because we don't really know for sure what it is. We think winning the lottery would make us happy, but it truly doesn't. It's fun, don't get me wrong, but it doesn't satisfy that deep feeling you have when you truly know that you are happy.
Gratitude, friends, easing up on yourself, doing what you love, laughing, challenges, and kindness seemed to always come out in front when we want to cultivate happiness.
On our regular staff calls, Network staff have been sharing what makes us happy. We decided to create this happiness blog to share the love with all of you too. Each week we will post videos or links in this blog to what makes us happy. Maybe a little kindness and a little laugh will help give you a little boost to your happiness.
Thursday, July 2:
Aridyan: I went for a jog in the rain this week and the scenery made me happy. Even though the sun wasn't out, I was still able to appreciate how beautiful everything looked.
Monica: Here are Louise, the french bulldog (who doesn't love other dogs) and Eleanor, the crazy kitten. They both needed a playmate and found each other. No one was injured in the making of this video.
Marla: Tik Tok is definitely the new thing nowadays. I admit to spend time watching videos laughing or shaking my head but this one was just too funny not to share just because I can relate. I get a new package in the mail every other day or so…please help! #onlineshopper https://vm.tiktok.com/Jd3pHaq/
Ken: This week I was able to clean my home office. After 16 weeks it was time for a tidying. My office mates that regularly walk in front of the computer on Zoom meetings, sleep in chairs (see the pictures), and keep me company throughout the day seem to be happy as well.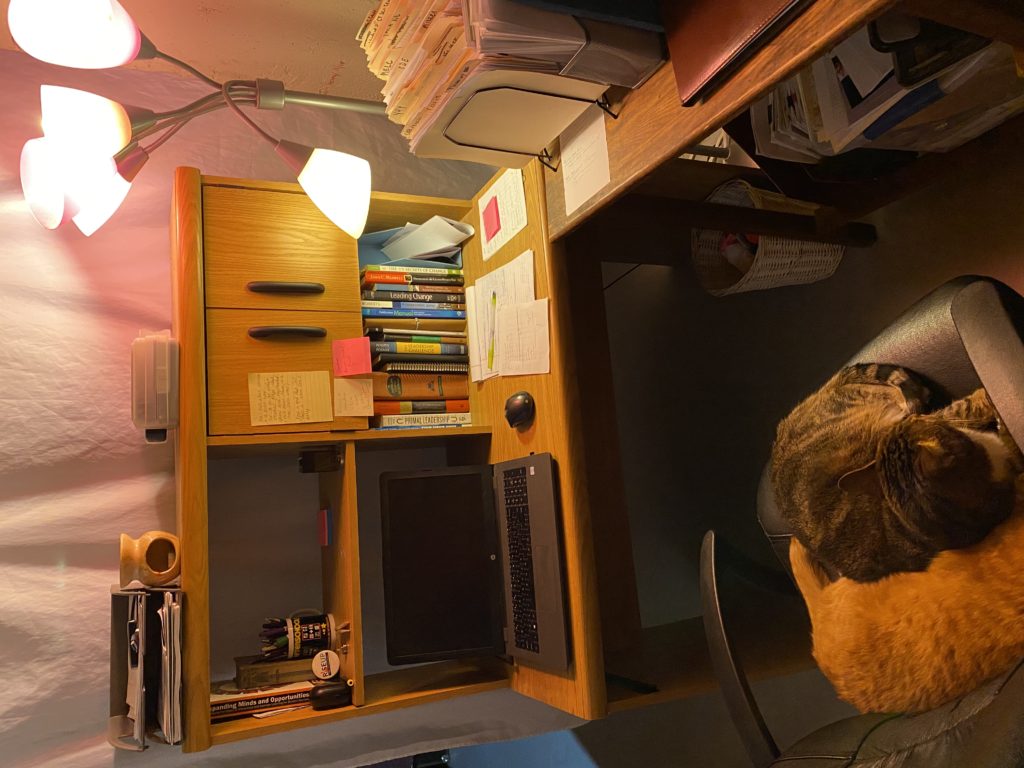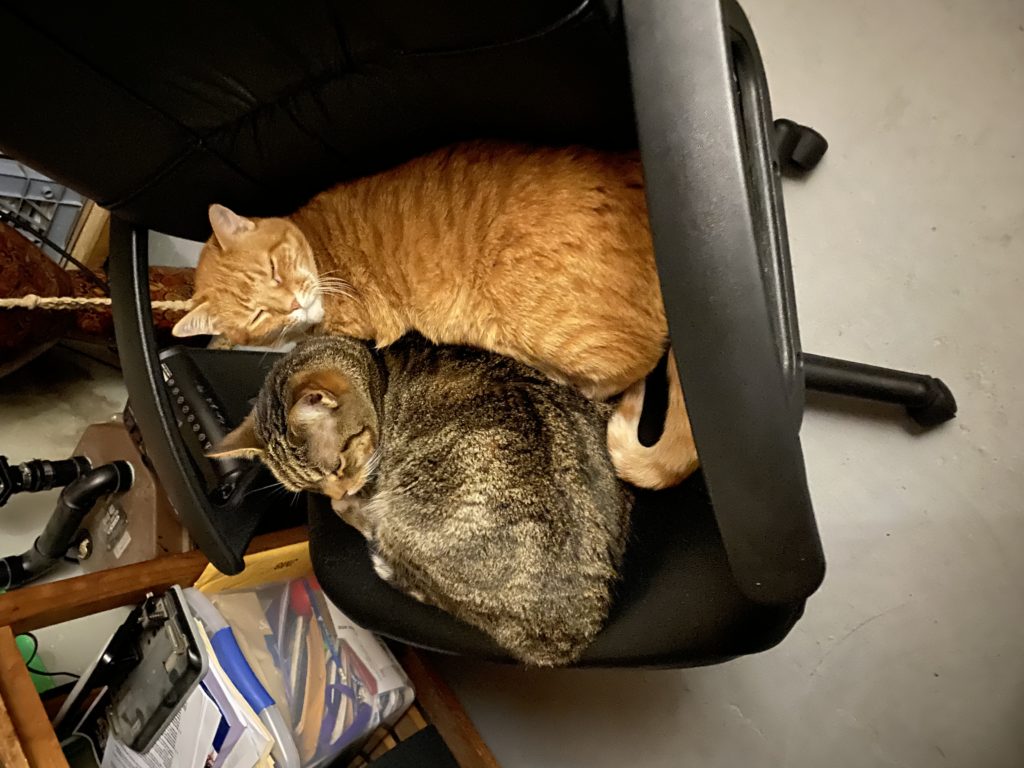 Barbara: This video makes me very happy! This kiddo has moxie! I like that. "It's an apple. No, it's an onion."
Khadija: And then there is this wonderful dog. He is almost always always joy making. I don't think I've ever met anyone with a better attitude.
Michelle: I've got two videos that have made me happy this week – both are tweets with music and dancing and contain so much joy:
Rose: OK, so I missed a couple of "What Made Us Happy". I remembered each week what did make me happy. All of us at the Network had a week's vacation it was so different, it did make me happy; it took a couple of days to realize that I could just do anything. I did do that. I discovered Pokemon Go. A deadly addictive app that make you get off your keester and walk. Walk I did! You catch Pokemon with balls that you pick up at Poke stops. All kinds of strange creatures of nature. Then you battle with them; not much of a one for battling, I like collecting. Character built by my 6 year old grandson 🙂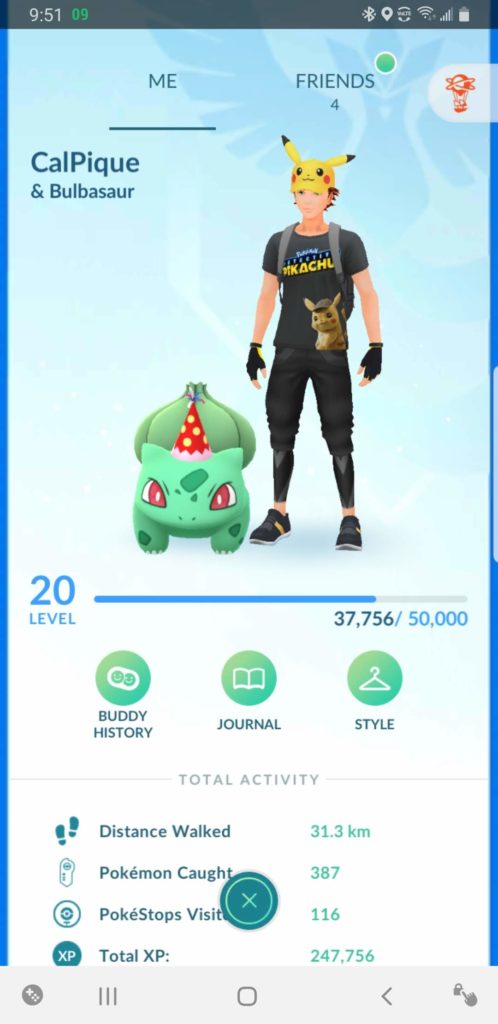 My second happy thing was a very small ledge garden I created this past spring which has a paddle type cactus that grows in Connecticut….it BLOOMED and it was so beautiful. I was showing it off to everyone. All thanks to a stranger who offered it to me while walking my dog when I stopped to admire his garden.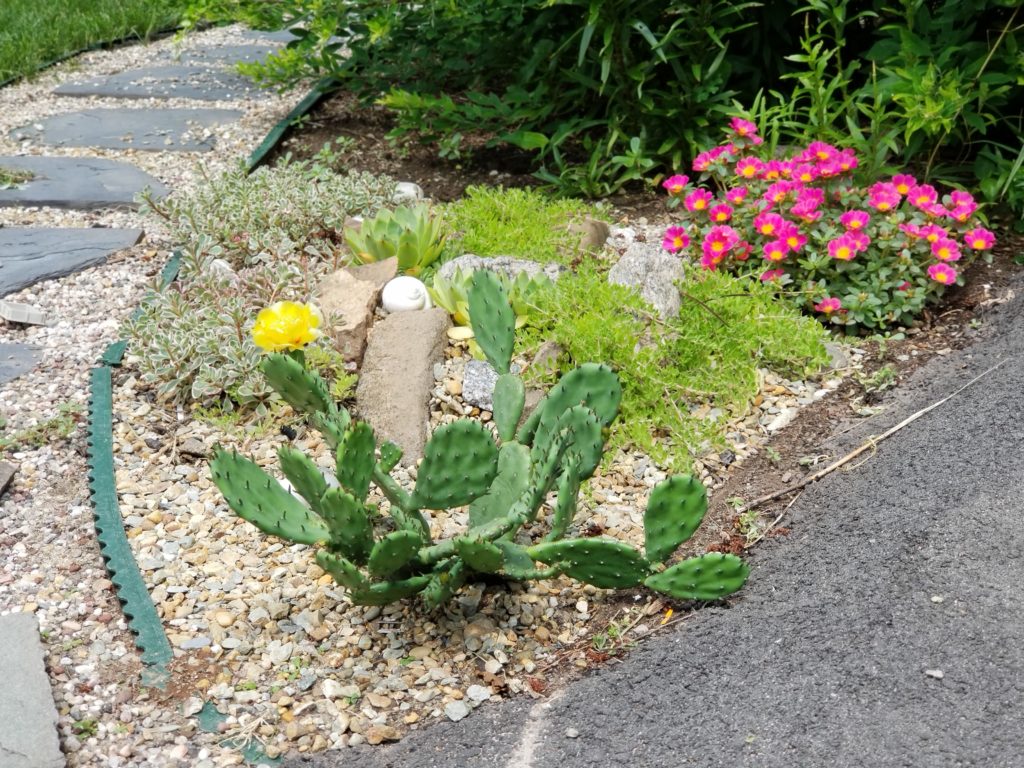 Friday, June 26:
Shawna: Since I've missed the last few weeks I decided to take a picture that encompasses what has made me happy during that time. 1) On 5/24 my partner Chris asked me to marry him, with a ring his great grandma, Mumsy, made for his mother's engagement. 2) Last week I gave myself a sparkly manicure to match! 3) This week I repotted ALL of my plants. My living room jungle is coming to life!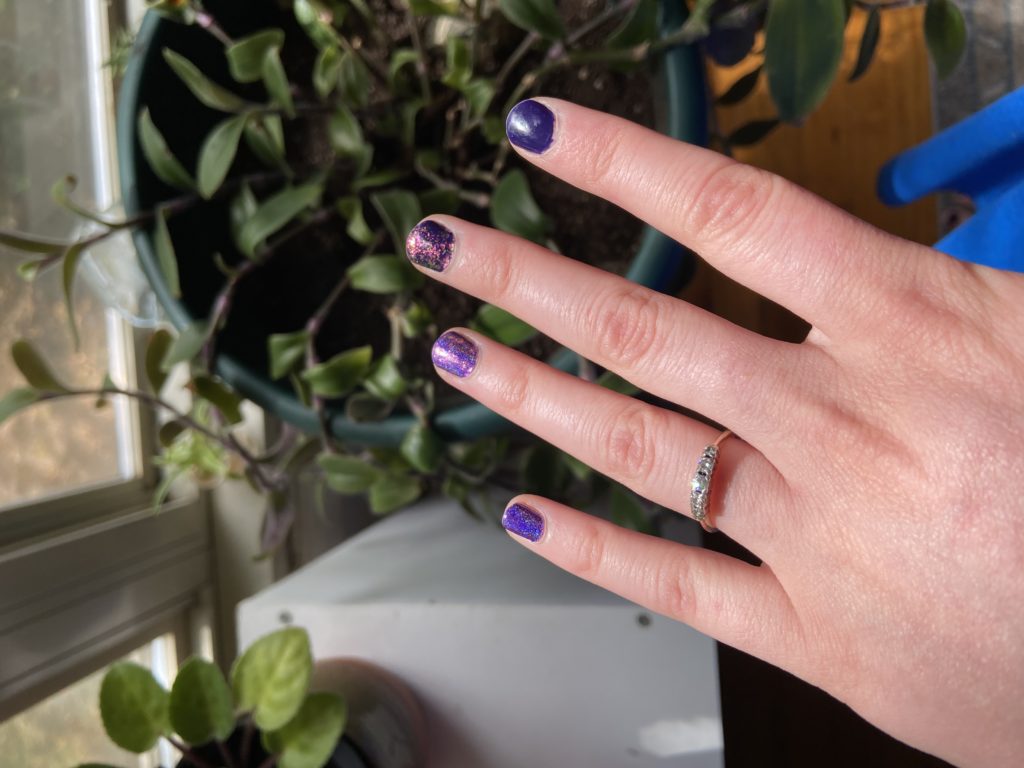 Monica: I have enjoyed everyone of Dwayne Johnson's videos with his daughter. She still doesn't believe he is Maui.
Mary: I got a fresh new planner for July and that makes me sooo happy! There is an hourly view for each day, a to do list, and a spot for daily gratitude. I am excited to start filling it in.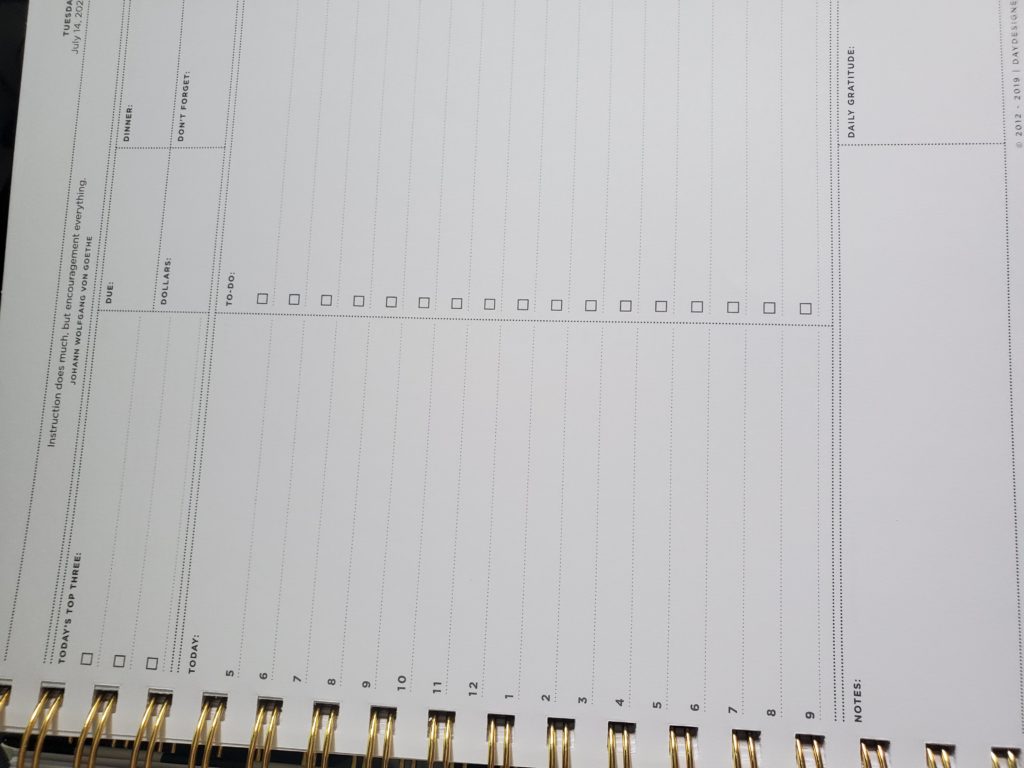 Barbara: Not every day affords me the opportunity to watch as the sun sets, so when I am able, and catch such a beautiful one as this, it brings me great joy and peace.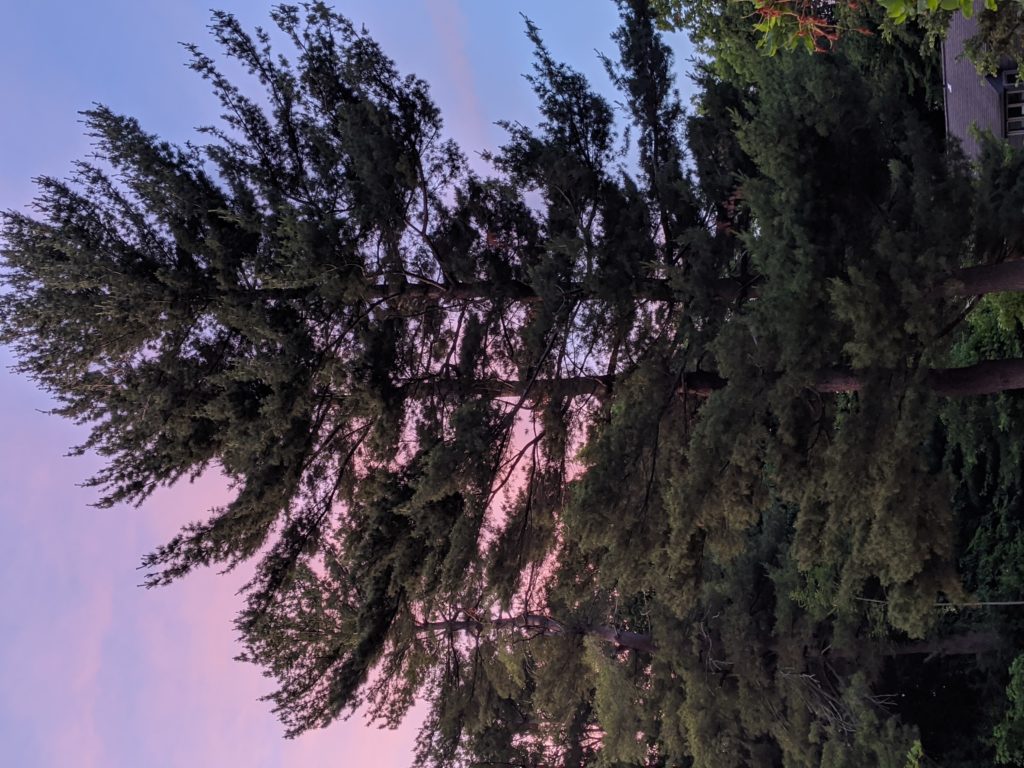 Marla: It was a tough week to say the least, but I am very thankful for the little things. Thought this would put a smile on everyone as it did with me. I love watching compilation videos of animals and this one was great to see, turned my week around. Check it out!
Michelle: I love to travel and have been getting my fix by watching the Netflix travel documentary Somebody Feed Phil which follows Philip Rosenthal as he eats his way across a city. What makes it special is how much joy Phil takes in meeting people and trying new things, along with his great sense of humor. Watch it on a full stomach as it's sure to make you hungry!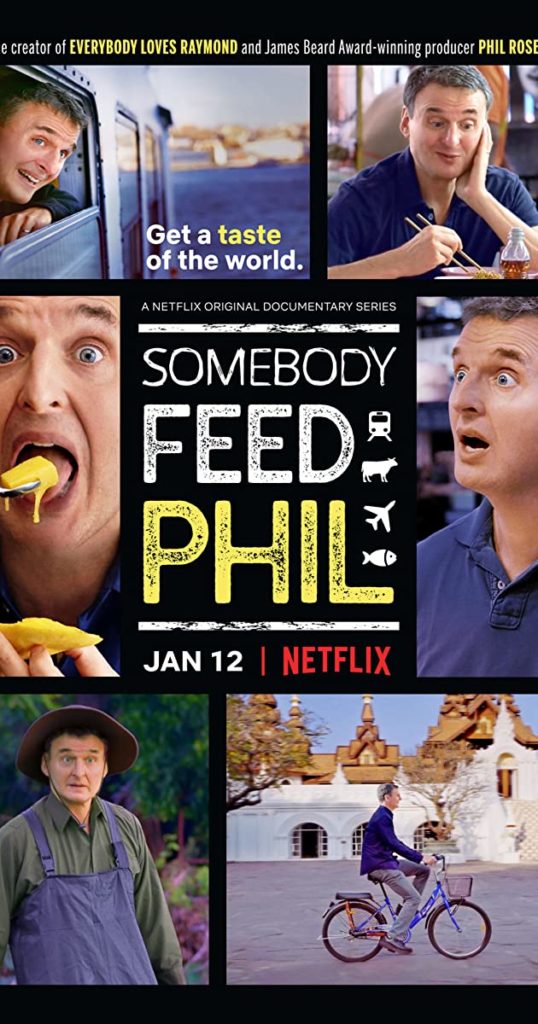 Rose: My daughter and I went out for the first time to Joann's Fabrics. We spent two hours in the place and it was heaven. That's our go to place. So that's what made me happy this week.
Khadija: On days when it's not too warm I like to work with my office window open. So does my cat.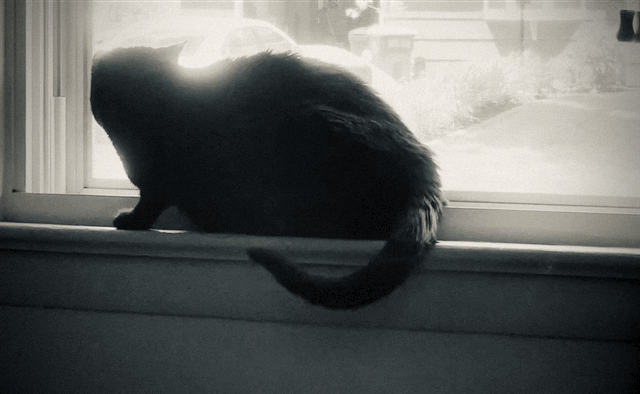 Ken: Summer Painting in 90 Degrees – The thing that made me happy this week was painting my house with my family. Having painted professionally during college, I am always happy to hop on a ladder and cut in the windows and trim. With all of us home, the whole family got involved. With 6 days behind us all that is left is trim, foundation, and touch ups.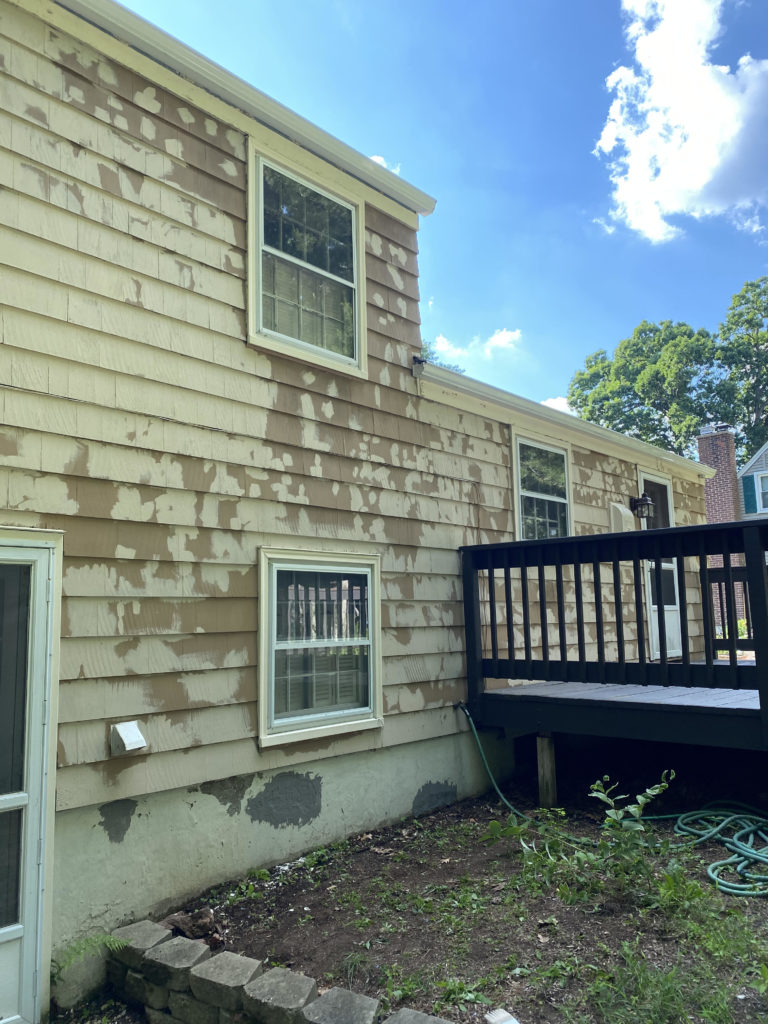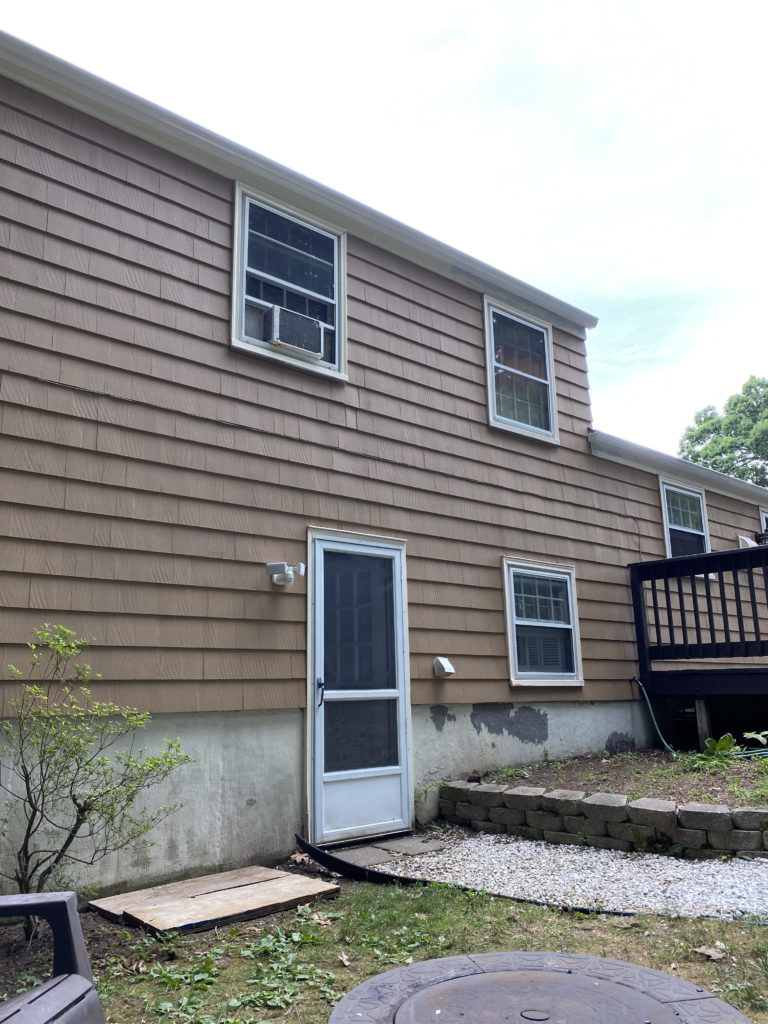 Friday, June 19:
Marla: Home projects always make me happy, even though some are hard work others spark creativity. This week we made a cat wall. Not finished yet, just needs some additional decorations.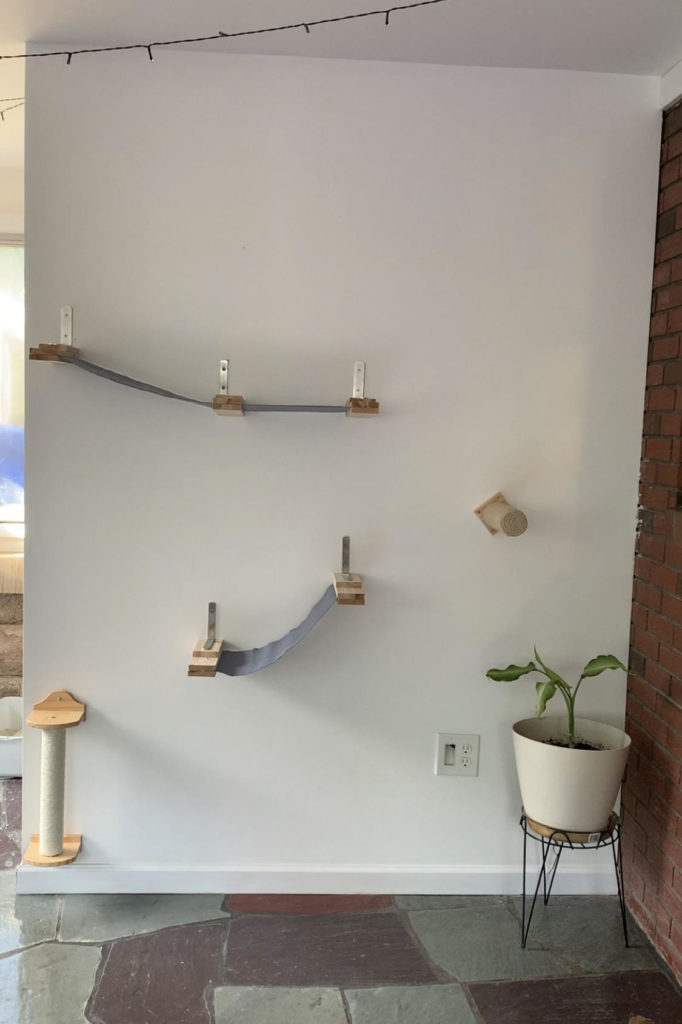 Rose: We have a mitsubishi unit in our bedroom but we don't use it often; I like having fresh air while I'm sleeping. I turned it on last night. There is something great about walking into a nice cool room from a hot hallway. It makes me happy. Simple things really.
Aridyan: My mom gave me this really cool card for my birthday because she knows I love outer space and it made me happy.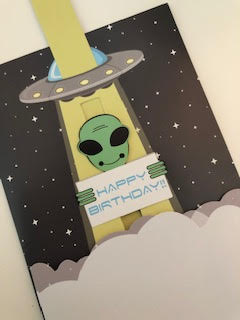 Michelle: I spend a lot of time on twitter, and while it's mostly news and politics, I follow a few fun folks that always make me smile. Thoughts of Dog @dog_feelings is a perennial favorite!
Monica: I built a very small pond in my backyard, my new happy place. I have always wanted one and finally just did it. It was a day of hard work, about $30, and rocks and plants borrowed from other parts of the yard. Totally worth it!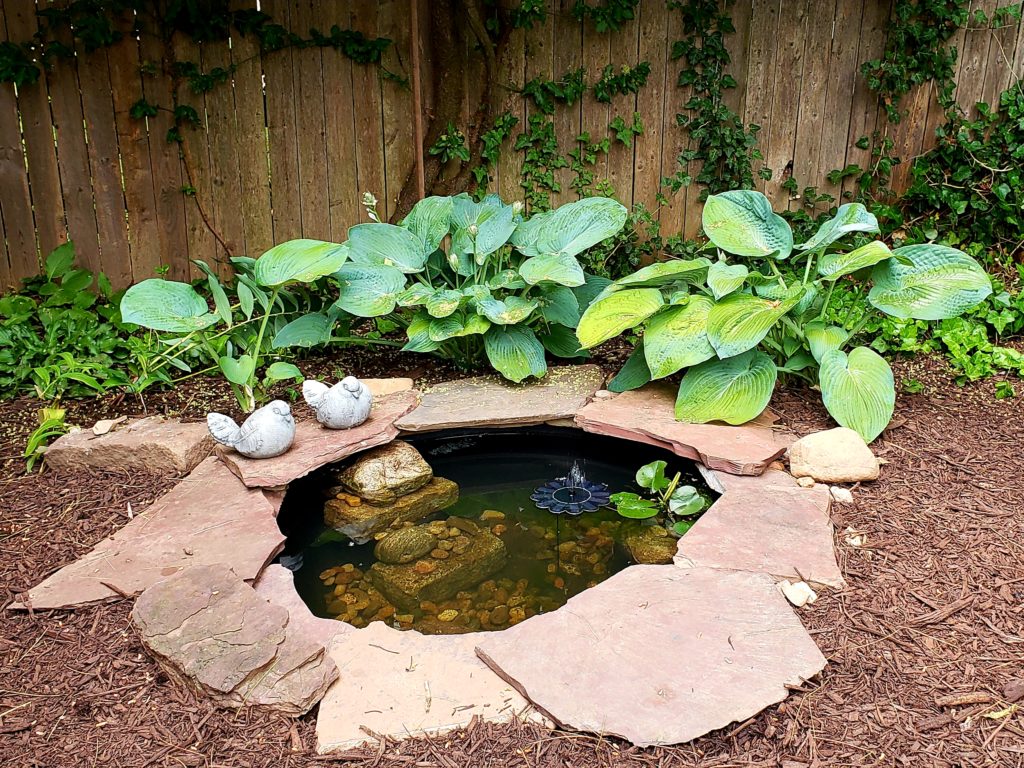 Mary: My dog assistants made me happy this week. But I wish they wouldn't sleep so much on the job.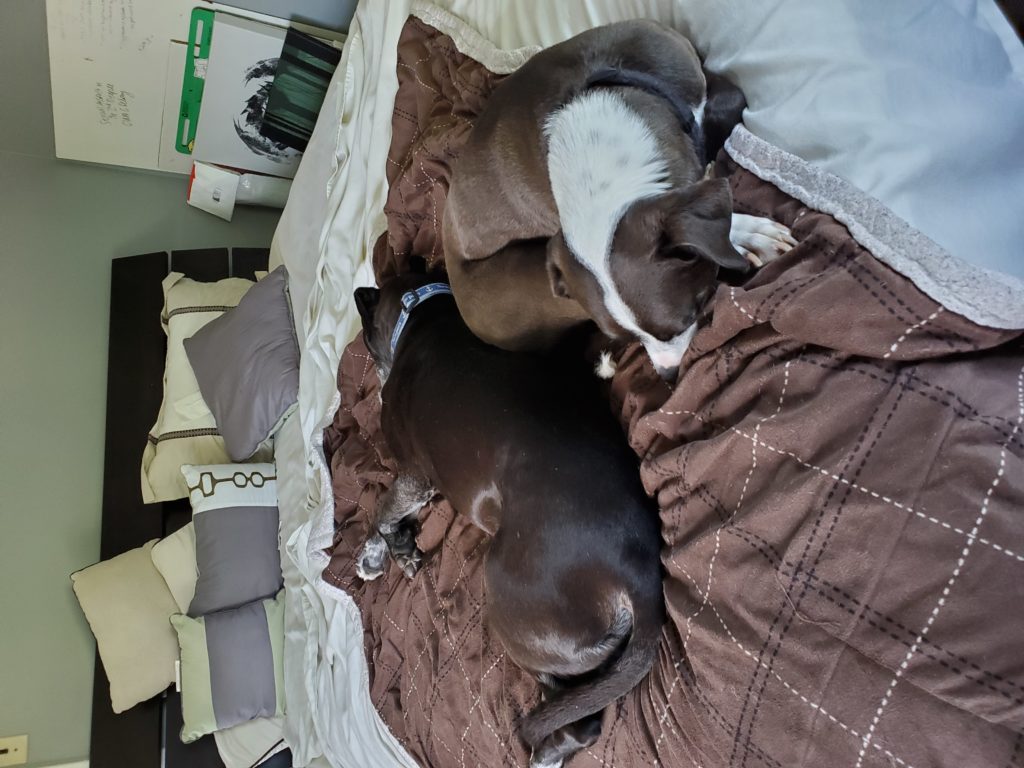 Khadija: One of the perks of working at home is the ability to work outside on very nice days. I am often by delighted by the surprise coworkers I find like this chipmunk on our rock wall who hung out with me one day this week!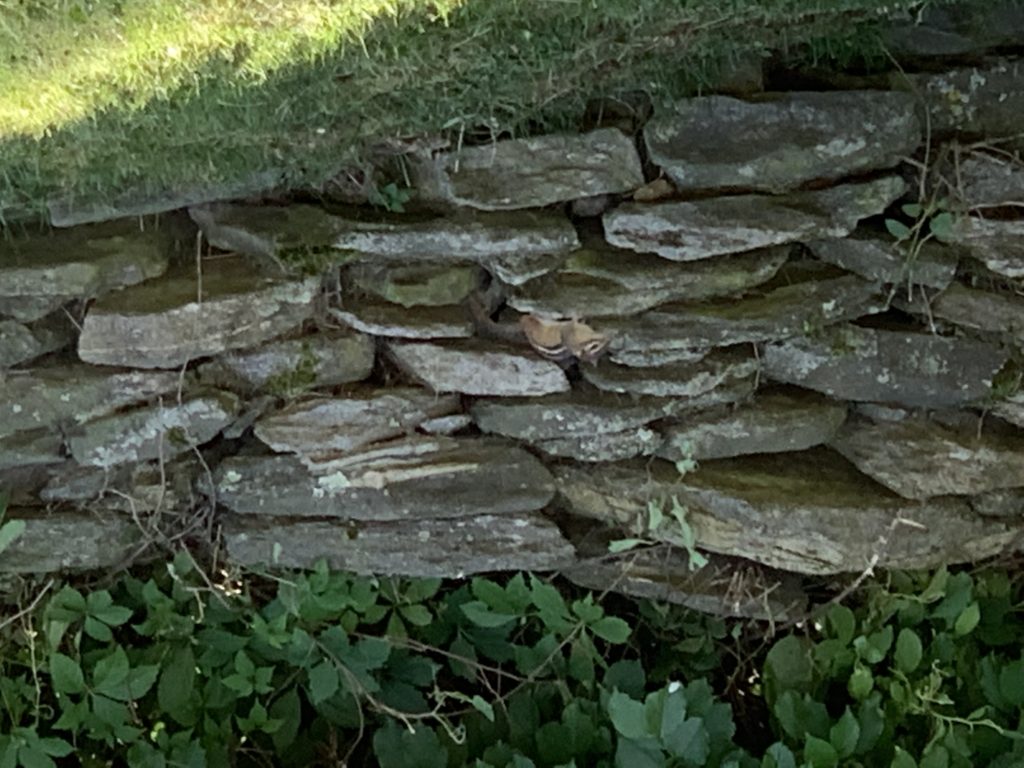 Barbara: What makes me happy is warm bread fresh out of the oven!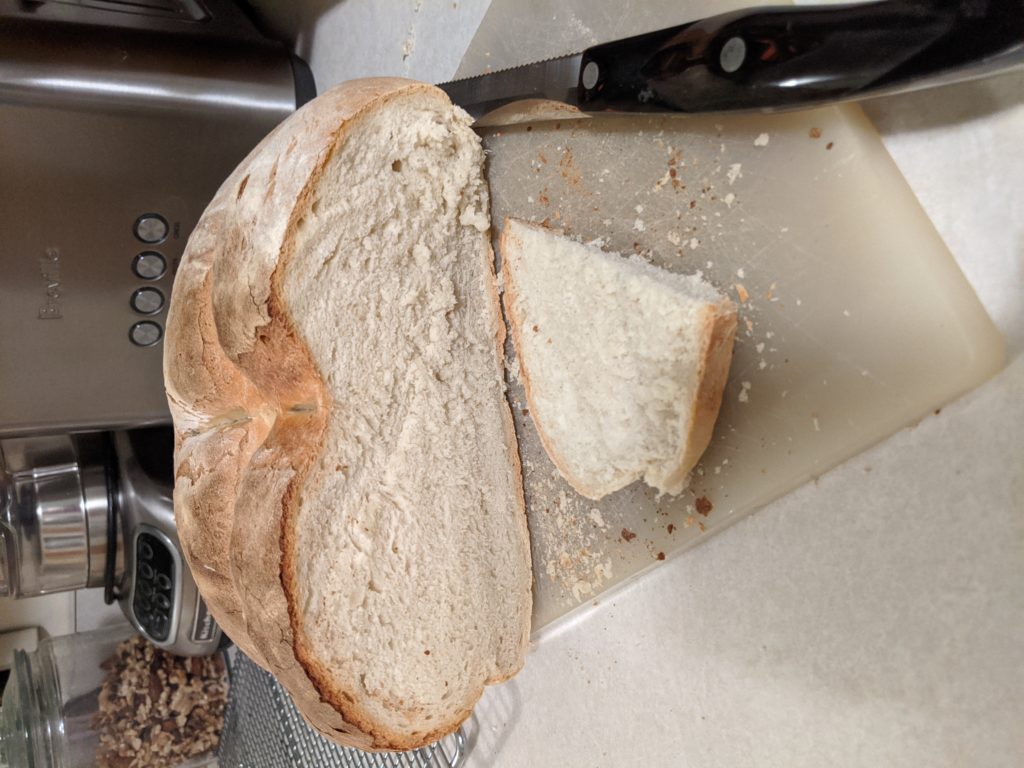 Ken: Hiking has always been a hobby of mine. Memories of when I was young exploring woods near my house in NJ growing up, hiking in the desert near Joshua Tree National Park, and finding new paths right here in Connecticut. Last weekend my friend Jim and I headed to the Grannis Trail in Litchfield. This hidden gem was listed on the All Trails app and had numerous caves and abandoned mines. Winding through dense forest, old stone walls, and meadows, this trail gave a good flavor of the Litchfield Hills and made my weekend .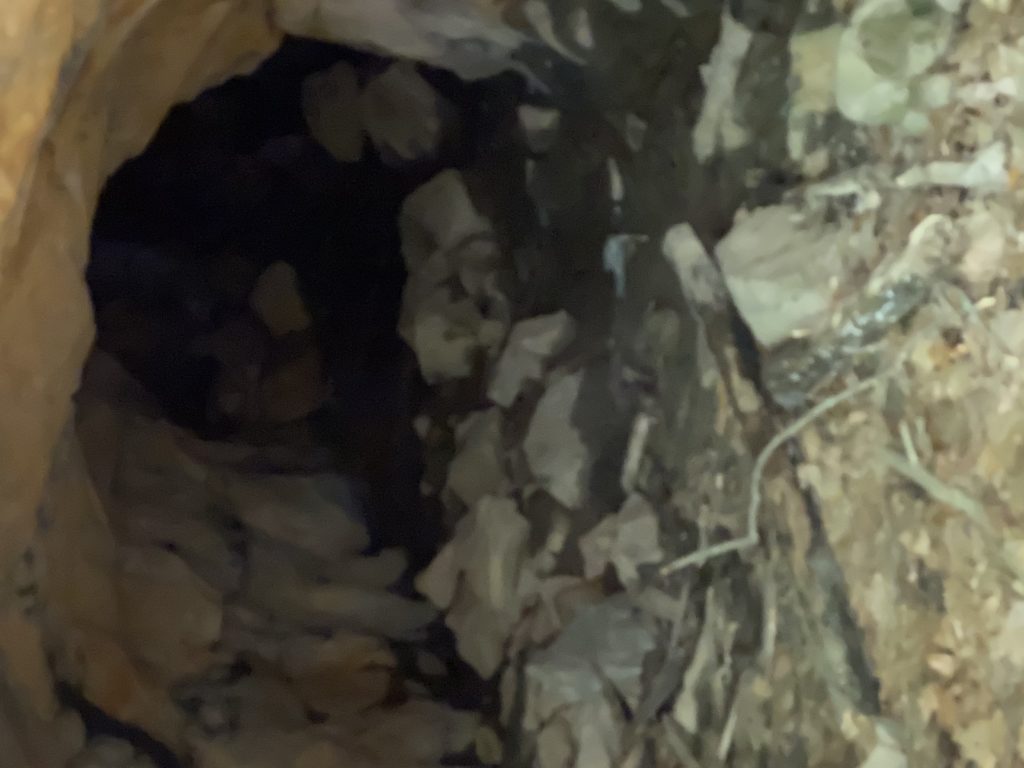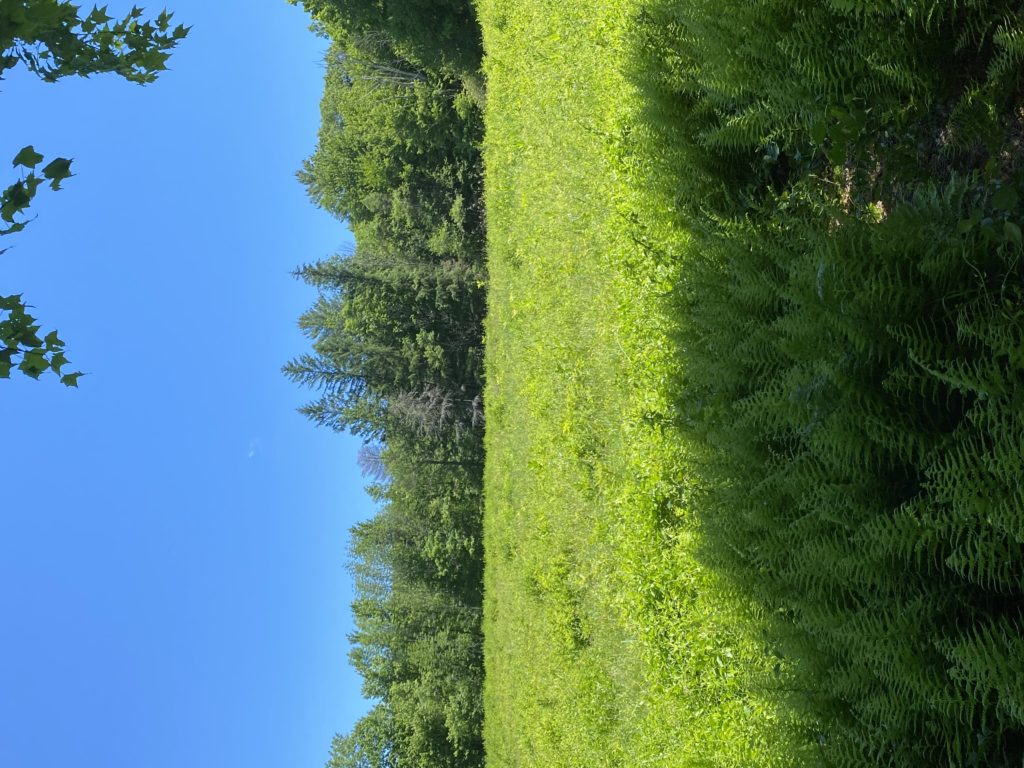 Friday, June 12:
Khadija: I thought this Squirrel obstacle course video was pretty cool. He talks about how he is mindful of keeping squirrels from harm while they were trying to complete the course and about the how the squirrels adapt for the challenges. https://youtu.be/hFZFjoX2cGg
Barbara: Watching all the beautiful flowers, bushes, and trees bloom bring me immense joy and pleasure.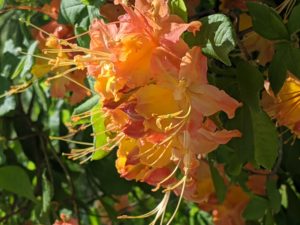 Marla: Our household got bigger this week. We adopted 2 kittens!!! We originally planned for one, but this brother and sister combo were too much to resist. They are definitely a lil' blessing throughout this pandemic. Now we have three cats, with big brother Desmond still getting used to them. Meet Dante and Daenerys!
Dante

Daenerys
Mary: The Zoo on Animal Planet is a great show to watch and has been a relaxing way for me to unwind as of recently. If you have streaming TV you should definitely DVR. If not you can watch clips here of animals in zoos or full episodes if you sign-in to access. I love de-compressing by watching the animals and seeing how the zoo keepers interact so intimately with these beautiful creatures.
Michelle: We don't watch much television, but we love Netflix's Queer Eye Season 5 and wait anxiously for each new season. Has been just what we needed this week.
Monica: This is a skit done by the Australian Ballet's Corps de Ballet during quarantine, which they refer to as 'Corps-en-tine'. For a little background: The corps de ballet is the group of ballet dancers who dance together in a ballet company. This corps plays the role of the Wilis in the ballet "Giselle". The Wilis are ghostly apparitions of maidens who died of broken hearts and are led by Mrytha, the Queen of the Wilis. Enjoy! https://www.youtube.com/watch?v=39_lS4v1sqw
Rose: My family lives close to me, like next door. It can be frustrating to be interrupted A LOT. When I get irritated I take a couple of breaths and talk to the positive. On one such day I took my granddaughter out for a short bike? walk??? It was wonderful and I watch this video frequently, it makes me happy. https://youtu.be/kP1IQUKn5ZM
Ken: Ken: Having been an avid Phish fan since my first show in Plattsburgh, NY in 1996, I was thrilled to hear about Dinner and a Movie 12 weeks ago. Each week the band webcasts a show and has a coinciding recipe. With the warmer weather here, Tuesday night shows are fireside in the backyard. To join in the fun or to find something new to make check out webcast.livephish.com.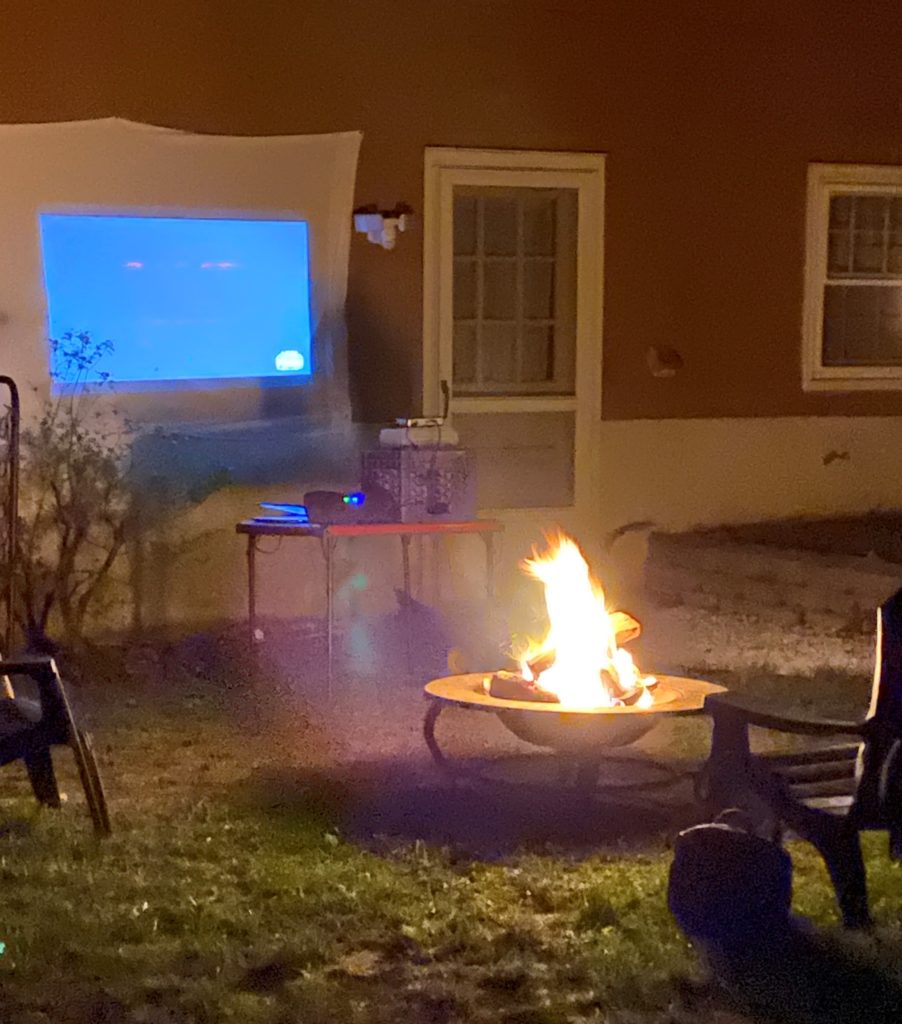 Check back next Friday for more things that are making us happy!