Many things can contribute to happiness. Happiness in itself is a state of contentment, it is more long-lived than joy or pleasure. On the other hand happiness can increase joy or pleasure.
We all strive for happiness, we find it elusive because we don't really know for sure what it is. We think winning the lottery would make us happy, but it truly doesn't. It's fun, don't get me wrong, but it doesn't satisfy that deep feeling you have when you truly know that you are happy.
Gratitude, friends, easing up on yourself, doing what you love, laughing, challenges, and kindness seemed to always come out in front when we want to cultivate happiness.
On our regular staff calls, Network staff have been sharing what makes us happy. We decided to create this happiness blog to share the love with all of you too. Each week we will post videos or links in this blog to what makes us happy. Maybe a little kindness and a little laugh will help give you a little boost to your happiness.
---
Friday, July 31
Marla: This past week was a tough one due to the heat. I fell a little flustered more so than any other time (AND I LOVE THE SUMMER!!!). However, the skies above and the cooler nights helped my state of mind. Seeing shooting stars this week made me smile. FYI, we just passed the Delta Aquarids but if you see your self looking up this month, don't miss out on the Perseids Meteor Shower. Visible through late August. Here is a link to show you which day of the month and time is best to look. Peak days Aug. 11-12)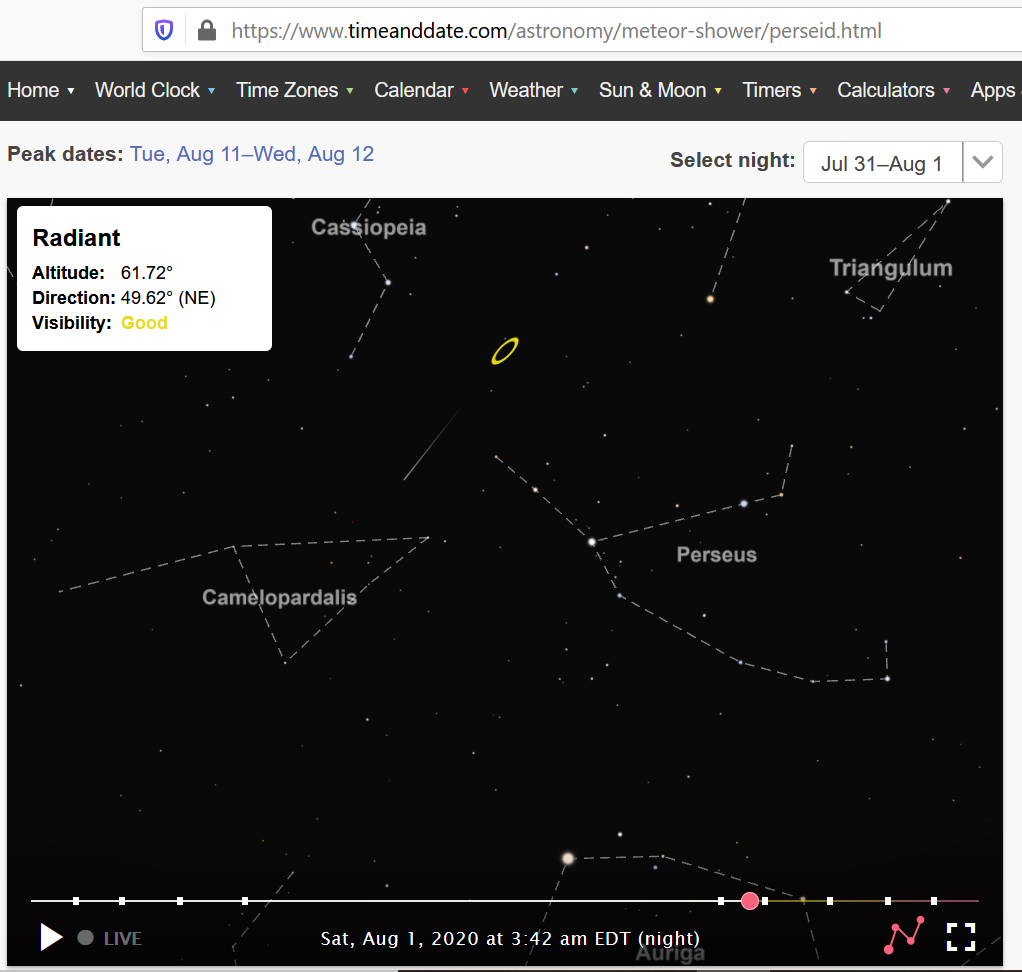 Ken: A few weeks ago at the start of summer I was thinking about the pool we used to have. It was one of those quick set pools with a filter that was great for cooling off on a late July day. I went online to order one and found that (1) they were really overpriced, and (2) they were all out of stock. After a week of searching, I finally settled on one that was big enough and fit my budget. Fifteen days later there was a delivery…it was the new pool! After an hour of setup, we got into the cold water (fresh from the hose)…it was 95 degrees out. The pool met and exceeded my expectations with enough room for the whole family.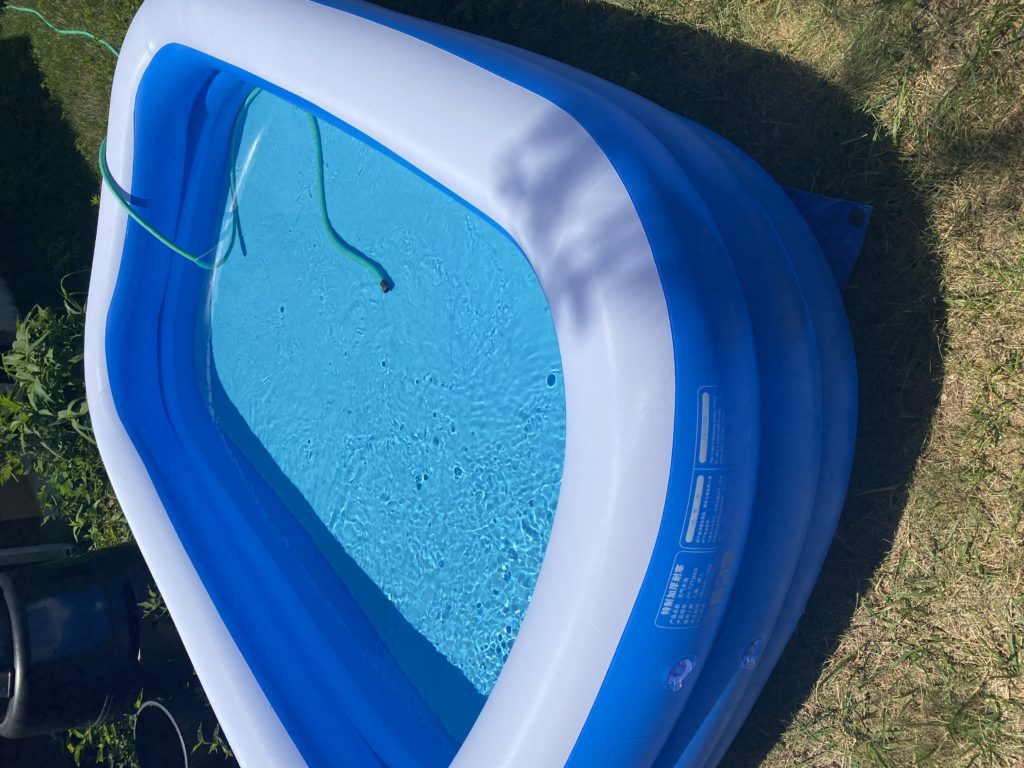 Barbara: The last couple of weeks have been too hot to take walks or work outside, but it was perfect weather for swimming!! I have visited my sister three times in the last week where I enjoyed swimming in her pool until I was worn out!! It felt good and made me very happy!! I didn't think to take a picture at the time, so no pic or video this week, just happy memories.
Rose: It was a weird week. Every day this week something glitched. I kept saying these types of things come in 3's, only this time it was continuous. Some weeks I might be stressed and frustrated but this week I was able to roll with the punches. Why does that happen? I can't say I was happy but it was just ok. Sometimes we just have to deal with ok until happy reappears.
Aridyan: I picked up some new art supplies which I'm very excited about! I will be working on some painting projects that I have been wanting to do. Art has been extremely therapeutic for me during these times.
Shawna: I finished another book last night! White Oleander by Janet Fitch. It was a very good read, MUCH better than the movie. Now I'm moving onto Toni Morrison's, Paradise, recommended and borrowed from my good friend Grace.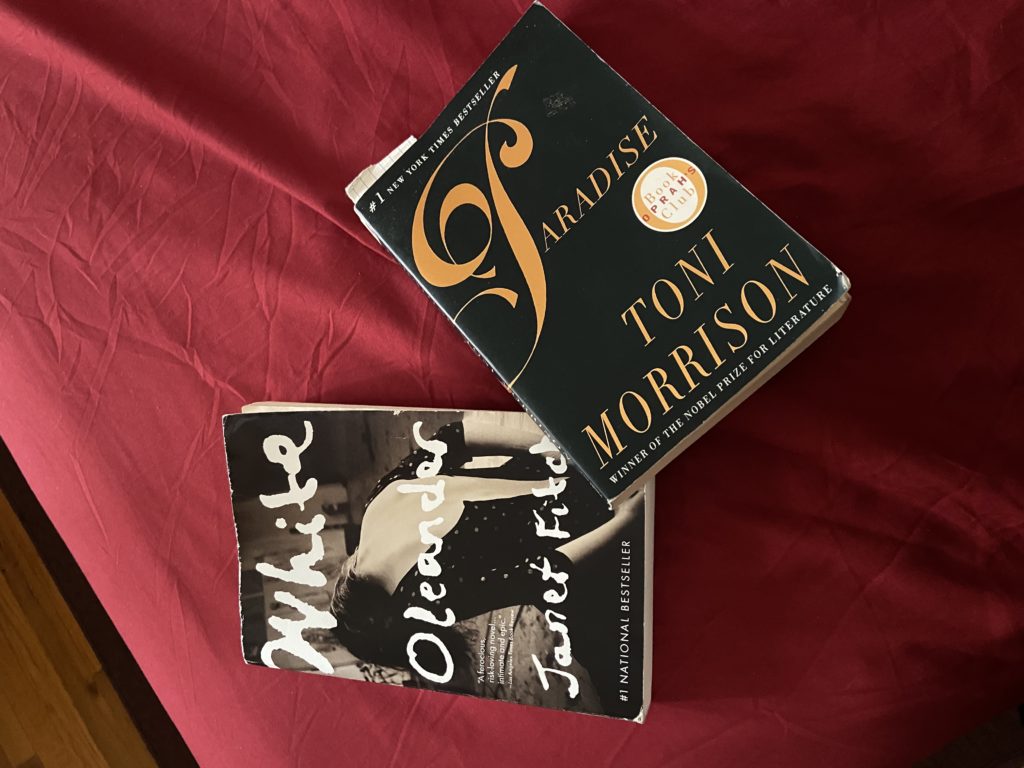 Monica: Sweet and short. Loved this!!!  The dad is sooo funny. Hope you find it too! https://m.facebook.com/story.php?story_fbid=10164013110500626&id=652935625
---
Michelle: While inspiration is different than happiness, what really moved me this week was President Obama's eulogy for Congressman John Lewis. He called for us all to continue Rep. Lewis's work improving our democracy, expanding voting rights. I'd almost forgotten how much I love listening to him speak. If you didn't see it live, take some time for yourself today to watch the whole 40 minutes. Here's CNN's Youtube video.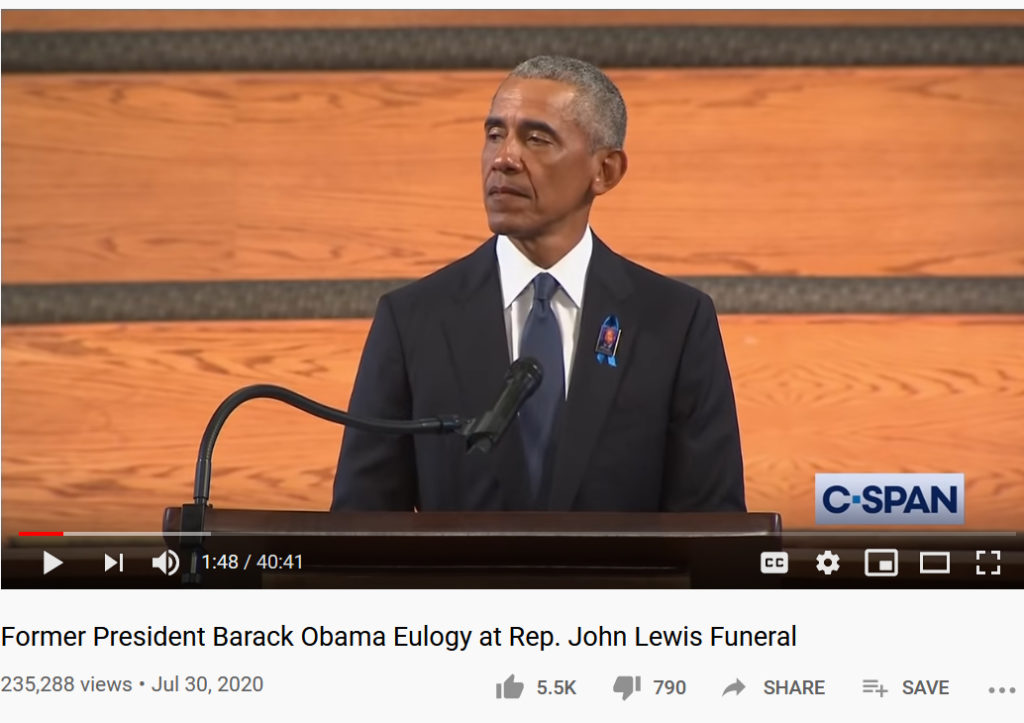 Friday, July 24
Ken: New Kicks for the AM — I have never been one for jogging…it seems like a lot of work, gives me a cramp, and those uphill roads, forget it. However, over the course of the pandemic I somehow managed to lose a bunch of weight (all I can think of is more walking at night, less office pastries and candy, and eating three balanced meals a day). So a few weeks ago, I decided to trade in my 20 year old sneakers for a new pair. After getting over the sticker shock of sneakers these days (gone are the cheap days of Sketchers), I decided to dive in and see what I could do. I had a master plan that I would jog everyday at 7:30 and go for a 1.5 – 2 mile run around my neighborhood. I finally hatched the plan last Monday and have been jogging consistently for the past 9 days. I have my 14 year old son to thank as he comes with me and keeps me motivated, understanding that I may need to walk up that hill or give my calves a break on a straight-away. I am hopeful I can knock out the 12 pounds that stand between me and my 2001 weight…with my new sneakers anything is possible.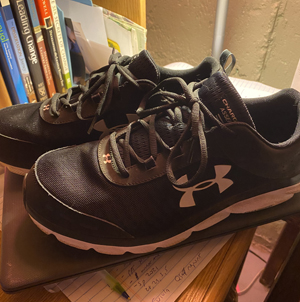 Monica: As a huge Princess Bride fan, I was worried to see a remake but this is perfect! And supports the World Central Kitchen. Now my family is considering our own remake. So many favorite lines.
Mary: I am happy this week because we celebrated Flash's 12th birthday. He is the best boy ever and helped me out so much with cuddles and long nights alone while I worked on my Masters. Happy Belated Birthday Flash!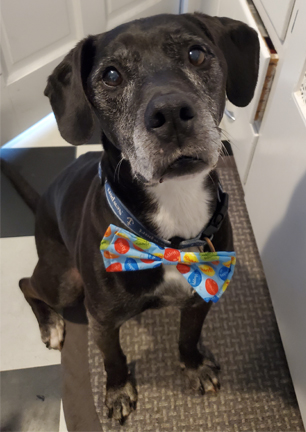 Michelle: I spent some time this weekend cleaning my chaotic art studio and I discovered a new song that made me laugh out loud: "Mask, Gloves, Soap, Scrubs" by Todrick Hall off his timely album Quarantine Queen. What other song will include lyrics like "Febreeze for me," drag queens, and dancing with mops? Here's the link for the song and the video (which only made me smile more!) FYI the lyrics do have an explicit warning on them. Happy cleaning!
Marla: During this quarantine, I gave in and joined Tik Tok. Had to see what the fuss was all about. My For You feed this week contained a pretty awesome Bill Nye the Science Guy video. It was pretty clever, funny and yes made me happy. Hope you enjoy!
Barbara: Back in April I heard about Eric Whitacre's Virtual Choir 6 from a friend who, like me has been a member of the West Hartford Women's Chorale for quite some time. We were both sad that we had to cancel our spring semester. Singing, particularly in a choir, has been a great joy of mine since I was in middle school. It is my favorite self-care practice. And so, during May I signed up for Eric Whitacre's Choir, downloaded the music, practiced, and then recorded (about 20,000 takes!), and finally uploaded my single soprano voice to the over 17,000 voiced choir. And then I waited. Singing alone just isn't the same as singing with others. It just isn't. And so when the final version of the song I had sung a single part for, was released this past Sunday, and I was finally able to hear us all together, it brought tears of happiness to my eyes. I finally felt that connection with others that only happens when you are creating a piece of music together. The song is just over three minutes but it represents 17,572 singers from 129 countries (and so the credits are long!). I hope you take the time to listen to "Sing Gently" and that it also brings you joy.