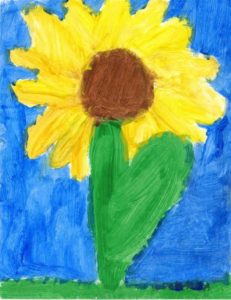 Afterschool enrichment programs are like fertilizer. They support healthy growth and development by providing physical activity, healthy snacks, help with homework, support with social skills and access to caring adults and mentors.
One in five Connecticut children is alone and unsupervised between the hours of 3 pm and 6 pm.
Many families are able to provide enriching activities for their kids after school – sports, dance, robotics, art, tutoring.
But too many are still home alone. More than 213,000 children in Connecticut would participate if an afterschool program were available and affordable.  For more information on Connecticut participation trends, benefits, and measures public support for these programs, click here.
Help us expand these opportunities for all Connecticut children. There's lots of different ways you can help support our work — just click a button below!
Donate Now
Get Our Emails
Tell Your Story
Buy More Sunflower Gifts
You can also buy more notecards with our happy sunflower art along with gifts, bibs, and t-shirts at our Cafepress shop and a portion of the price will be donated to the Connecticut After School Network. Make someone happy and support a good cause all at the same time!