Network Conferences & Workshops
Whether you're looking for general training or something very specific, the Network is the place to go for conferences and workshops. Each year we offer lots of opportunities for people who work with children and youth to get the training they need to run high-quality programs, including:
Regional trainings such as Fun Fridays, Deep Dives, Working the Tool and more

Virtual trainings
On-Site trainings

State Wide After School Webinar Series

and our Coaching & Learning for After School Professionals CLASP Series
---
Questions about any of our training? Topics you'd like to have added? Please contact Ken Anthony, Director of Professional Development at 860-730-2942 kanthony@ctafterschoolnetwork.org.
Upcoming Workshops
Our workshops and conferences will look a little different this year, but we will continue to pack fun engaging content and more!  Our current offerings are free of charge unless otherwise stated.
Coming Soon!
---
Past Trainings & Webinars
2021
April 16, 2021 – Rebuilding the Field Series: Planning for Summer 2021 (recording)
February 12, 2021 – Rebuilding the Field Series: How Do I Advance in My Job? (recording)
January 7, 2021 – Cloud Learning AS Series: Bringing it all together: Planning ahead for 2021 (recording)
2020
2019
2018
2016
May 17th, 2016 – Community-wide Partnerships to Support Student Success
May 12, 2016 – Making the Case for Summer Learning& Global Learning
April 14, 2016 – Childhood Food Insecurity: What It Means, What It Looks Like, And What You Can Do About It
February 18, 2016 – Game Design in Afterschool Settings Watch the recording, download the slides and resources.
January 14, 2016 – Using Restorative Justice in Youth Programming View presentation here.
2015
2014
December 11, 2014 — Telling Your After School Story Listen to the recording here.  View slide presentation here.
June 19, 2014 — Helping Youth Thrive View View the webinar here. (YouTube)
May 29, 2014 — Defining, Measuring and Tracking Youth Outcomes View the webinar here. (YouTube)
March 20, 2014 — Linking After School Programs with Summer Learning Programs
February 13, 2014 — Competency-Based Education and Its Application in Rhode Island
February 5, 2014 — What works? What lasts? And Why?: The Neuroscience of Learning
2013
2012
---
Questions about any of our training? Topics you'd like to have added? Please contact Ken Anthony, Director of Professional Development at 860-730-2942 kanthony@ctafterschoolnetwork.org.
Social-Emotional Learning (SEL) Fun Fridays
Explore SEL a little further this year.  You have heard it as a buzzword, but what does it really mean for your program? Each session will have something you can use personally to connect with your own wellness and something that will help bring your program to the next level with SEL.
All webinars will be from 11:30 a.m. – 1:00 p.m. so bring your lunch!
For more information or to register, click on the links below.
November 13, 2020 – What is Social-Emotional Learning (SEL)
January 15, 2021 – Why Should I Care About SEL?
March 12, 2021 – Where and When Does SEL Fit in your Program
May 14, 2021 – How to Leverage Partnerships for SEL (cancelled)
---
Questions about any of our training? Topics you'd like to have added? Please contact Ken Anthony, Director of Professional Development at 860-730-2942 kanthony@ctafterschoolnetwork.org.
Coaching & Learning for After School Professionals (CLASP)
CLASP (Moving Toward Mastery) 2019-2021
What is CLASP – Moving Toward Mastery about? – For the past four years, the Connecticut After School Network has offered CLASP program to over 75 leaders of after school and summer programs statewide.  In January 2019, an intensive, two-year cohort focused on developing skills to help improve program quality and help leaders better assess and solve issues that occur within afterschool programs started. Over the course of the this CLASP program, participants will work with state and national experts and be paired with coaches that will help to identify and dig deeper into common problems programs face. It is our hope that through this process, those involved in the CLASP program will be able to make larger contributions to the field including papers and presentations as well as develop peer relationships that will offer support for years to come.
The CLASP Cohort will work alongside the CLASP Research Consortium learning to use inquiry methods to identify and address problems of practice in their afterschool programs over the next two years. The Research Consortium is comprised of individuals from across Connecticut that bring a diverse set of skills and backgrounds to help support the process of bringing research to practice at the local level across the state.
---
In a very competitive process, cohort applications were independently reviewed and 14 applicants were selected by a national advisory panel that was comprised of experts from other Statewide Afterschool Networks; all of which are part of the 50 State Afterschool Network as well as representatives from other national organizations.
Meet our 2019-2021 Cohort!
Christie Amsden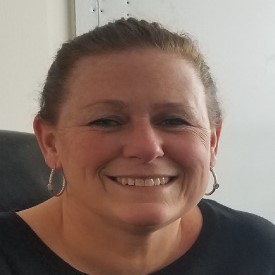 Christie Amsden is the Youth Center Coordinator for Enfield Youth Services/Town of Enfield. Currently she oversees a community based after school program for Enfield youth between the ages of 8 and 18. She has also had other jobs within the Youth Service Bureau but truly enjoys the Youth Center. She just recently celebrated her 30th anniversary working for Enfield Youth Services. She graduated from Franklin Pierce University with a degree in Psychology. When she is not at work she can be found outside, hiking with her dog, antiquing or navigating life with 16-year-old triplets.
Melissa Cahill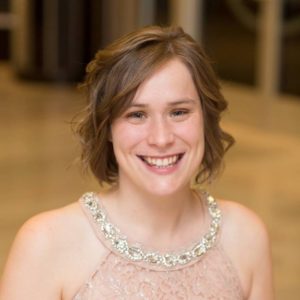 Melissa Cahill is curriculum coordinator at Educational Resources for Children, Inc. With a passion for the field of education since age twelve, Melissa has maintained a Connecticut elementary education teacher certificate, a head teacher credential for school age children, and now develops activities for after school programming for youth in grades K to 8. Currently, Melissa has dedicated her professional life to Connecticut's youth and improving quality of programs to support youth development.
Chasity Elder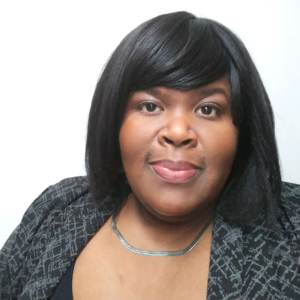 Chasity Elder is currently a coordinator for an afterschool teen pregnancy prevention program called the Teen Outreach Program or TOP. This program serves youth in the Norwich Public School District at Kelly STEAM Magnet Middle School that are 13 and 14 years of age. She has worked with youth for over 17 years. During that time, Chasity served as a Therapeutic Staff Supporter certified by Advance Behavioral Health of Connecticut and as a Resident Service Coordinator for a low income housing property in East Hartford, Connecticut that housed over 300 youth. She attended Eastern Connecticut State University, receiving a Bachelor's Degree in Business Administration but has found a better fit in the Human Services field. She is passionate about helping youth and their families whenever possible.
Caroline Fazzina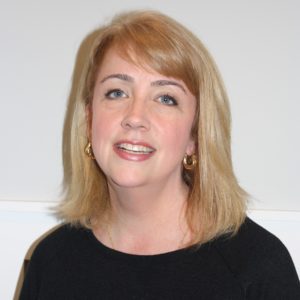 Caroline Fazzina has been the Director of the Keane on Kids After School Enrichment Program since 2016.  Her primary responsibilities are the design, planning and coordination of Afterschool enrichment programs at all 5 Wethersfield Elementary Schools.  Caroline believes in providing quality programs to children that can help them develop a sense of competence, confidence and connection.  Caroline has been very active for the past 10 years in the Wethersfield School System.  She served as Co-Chair of the Wethersfield Schools Parent Council for 3 years.  She has also overseen dozens of school events that provided volunteer opportunities that encourage parents to engage in the school community and her work led to being awarded the Wethersfield Public Schools Volunteer of the Year Award and the Wethersfield Schools Parent Council Volunteer Recognition Award.  She holds a Bachelor's Degree in Business Administration and spent 10 years in the IT field before focusing on a career in child development.
Wendy Gerbier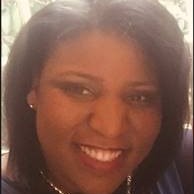 Wendy Gerbier is the Director for Learning Centers at the Norwalk Housing Authority in Norwalk, CT. She received her degree from Iona College in Speech Pathology & Audiology with a minor in Special Education. Wendy has had years of experience in the early childhood, education and afterschool fields. She worked as a speech therapist in New York City with early childhood students; was a special education teacher for the Stamford Public Schools; was a Certified Parent Educator for the Family Resource Center, working with early childhood families in Norwalk; and is now heading the after school programs for the Norwalk Housing Authority, working with families with children from birth to college age. When Wendy is not busy working with families and children, she is a professional classical singer, performing in the U.S. and abroad.
Joey Listro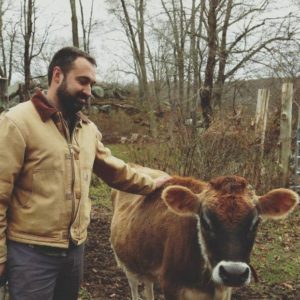 Joey Listro has been working in food and farm education over the past ten years. Through AmeriCorps, Joey got his start on a non-profit farm in Maine where he designed and implemented an apprenticeship program for high school students. He spent two years managing a 100+ acre educational farm in New Milford, before returning to his hometown of New Britain as the founder and director of ROOTS, where he launched a district wide after-school and summer program specializing in agricultural education. Joey serves as chair of the New CT Farmer Alliance, is on the board of the 4-H Education Center at Auerfarm, and is an active member of the Coalition for New Britain's Youth.
Amanda Michaud
Amanda Michaud is the District Supervisor for the Extended Care & Learning (EXCL) programs for the Farmington Public Schools. She has been with EXCL since 2013 when she was brought on board as a Site Supervisor.  Amanda is also the direct supervisor for the EXCL Summer Camp for students in grades K-8. Her cumulative experience within the program is what made Amanda most qualified to take on her role as EXCL's District Supervisor. Amanda's ten years of experience working in the After School Profession includes working in various organizations, including her role as the Youth Program Director of the West Hartford YMCA. Along with her work experience, she obtained her bachelor's degree in 2011 from Lasell College, majoring in Sports Management and minoring in Sports Communication. Amanda also obtained her MBA in 2016 from Southern New Hampshire University.
Jennie Navarro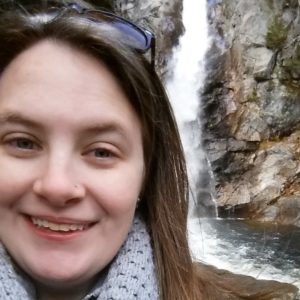 Jennie Navarro was born and raised in the small town of Pomfret, Connecticut. In 2007 she ventured away from everything she was familiar with and began school at Eastern Connecticut State University in Willimantic, Connecticut. The university helped to confirm her passion for helping others to learn and graduated in the Winter of 2011 having completed the elementary education program, as well as her Bachelor's Degree in English. Having fell in love with Willimantic, the people and all the community had to offer, she decided to stay here and began working as a Program Assistant for the Before and After School Program at Natchaug School. She has since fallen in love with the afterschool world and how important it is to the youth of this community. In doing so, she has moved through the ranks and is the Before and After School Program and Enrichment Coordinator, supervising all programming in the district.
Anita Pizzutiello Kelly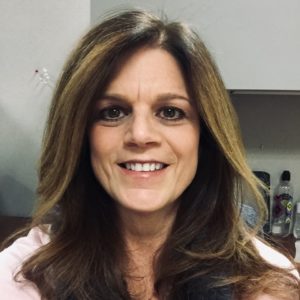 Anita Pizzutiello Kelly is the Program Manager for East Hartford's Out of School Program, Crossroads. Crossroads is a district wide enrichment program for elementary and preschool students, which is available to families during the school year and in the summer. Prior to East Hartford Anita worked at Colchester Parks and Recreation for 17 years supervising recreation programs, community wide special events and day camp. During her time in Colchester she was a member of the Board of Education, on the Board of Directors for the Colchester Business Association and CT Camping Association. Anita is looking forward to making connections with others in the Out of School time profession and taking Crossroads to the next level of success! She enjoys outdoor activities in all the New England seasons.
Nikki Salaun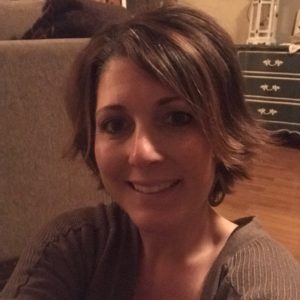 Nikki Salaun is the Director of the Tree House Child Care and Enrichment Program for Groton Public Schools.  She spent the past 25 years working with children and their families in private and corporate settings (in addition to the 10 years that she spent working and volunteering with kids during her youth). She held many levels of positions, from front – line staff through Director. The past 15 years she has held administrative level positions, working with children ages 0-12 years old.  She has some educational background in child development with a focus on children with special needs. For the past 4 years she has been with the Tree House Enrichment and Before/After Care program for the Groton Public Schools: 3 years as Assistant Director and recently as the Director. Her passion is providing children with positive and meaningful experiences as well as training adults in strategies for doing the same.
Tylon Smith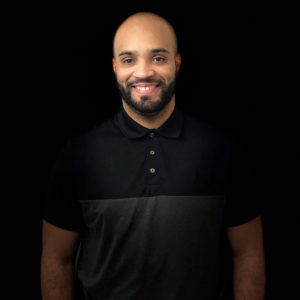 Tylon Smith Jr. is one of two Area Directors for Manchester Early Learning Center (MELC). He has my Bachelors in Sports Management from Southern Connecticut State University and will be pursuing my Master's Degree in the upcoming future. He has been with MELC for over three years now and has been promoted from Senior Group Leader to Program Manager and then to Area Director. His passion for working with kids comes from my two role models, his parents. He sees the impact they have made in the youth here in Manchester and hope to one day follow in their footsteps with his own imprint on the up and coming future of our world.
Carolyn Stearns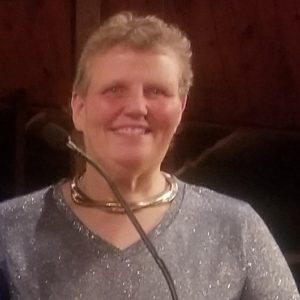 Carolyn Stearns has been an after school educator since 2011. She is a professional storyteller, and writer. Carolyn lives on an 11th generation working family farm, her diverse background enhances the after school program with dynamic opportunities. The CT Storytelling Center and National Storytelling Network have both recognized Carolyn's contributions to the world of oral narrative.
Elizabeth Whitney
Beth is an educational manager at the Winsted Area Childcare Before and After-school Program.  Beth is a native to Winsted and has worked with the after-school program for the last 3 and half years. She received her MA in marriage and family therapy and BA in psychology from Liberty University.  She runs her own training/consulting program called Just B. and loves to coach others on topics like classroom and behavioral management. When she isn't working she is spending time with her husband and 4 children on their family farm.
Patricia Woods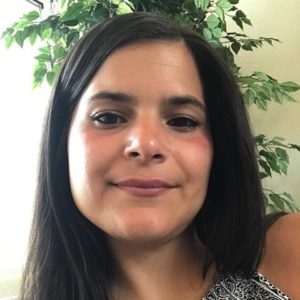 Patricia Woods was born and raised in Stamford, Connecticut, her connection with the children and families in the community, is one of true authenticity. Patricia Woods is the Developer and Director of the Turn of River Afterschool Titans for the past eight years.  Certified in Sanctuary and TCI, Patricia has been employed by Stamford Public School for 13 years and Domus Kids Inc. for 11 years.  Patricia has valued experience working with schools, community agencies, children and families.  In 2013, the Turn of River Afterschool Titans won first place at the CT Afterschool Network Showcase and Conference for the program's success with family nights and parent engagement.
---
Meet our Research Team
Marc B. Goldstein, Ph.D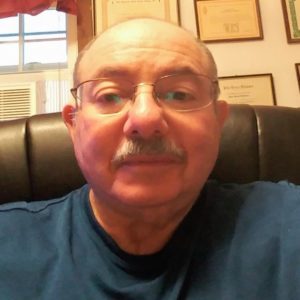 Dr. Goldstein earned a B.A. degree (Psychology) from Syracuse University and a Ph.D. in Psychology (Community Psychology) at the University of Michigan. He worked from 1978-2011 as a Professor of Psychology at Central CT State University in New Britain, CT. While at CCSU, he was heavily involved with the MA program in Community Psychology and worked with dozens of students on planning and conducting their Master's degree research. He also supervised the Doctoral dissertations for several students in the Ed.D. program in Education at CCSU. In addition, he did consulting work through The Center for Public Policy and Social Research at CCSU with nonprofit organizations throughout the state. Since his retirement, he worked as an evaluation and program development consultant with community coalitions in CT that deal with preventing substance abuse among youth. His research and publication interests include coalition development, program evaluation, prevention of substance use, and adolescent rites of passage.
John Daviau, MACP, CPS
A Community Psychologist and Certified Dialogue Education Practitioner with almost 30 years of training, management and consulting experience in non-profit organizations and schools, John has focused his work on coalition and organizational development, substance abuse and violence prevention, and school safety initiatives.  He has significant experience in supporting communities, organizations and schools with systems change issues; utilizing the Strategic Prevention Framework as a community-wide prevention model; implementing best practices and evidence-based programs; organizational development; and problem solving issues with and barriers to effective prevention practice.  John is a passionate leader in the field of prevention.  He is the executive director of the Connecticut Association of Prevention Professionals and the project director of Connecticut's Prevention Training and Technical Assistance Service Center.
Nghi D. Thai, Ph.D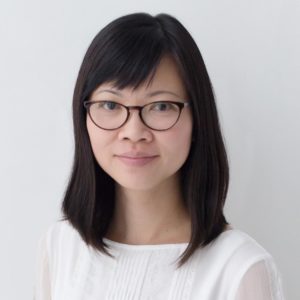 Dr. Thai is an Associate Professor in the Department of Psychological Science at Central Connecticut State University (CCSU). She earned her Ph.D. in Community and Cultural Psychology at the University of Hawaii at Manoa and completed a NIDA T32 postdoctoral fellowship at The Consultation Center, Division of Prevention and Community Research, Yale University. Dr. Thai is the primary faculty member for the Community Psychology master's program at CCSU and she also teaches introduction to psychology, intergroup relations, and community engagement courses. As a community psychologist, she uses ecological systems and community-based participatory research approaches. Dr. Thai collaborates with community partners in New Britain to examine factors related to school engagement and with colleagues in New Haven to evaluate an interdisciplinary team science consortium.
Lynn Skene Johnson, Ed.D.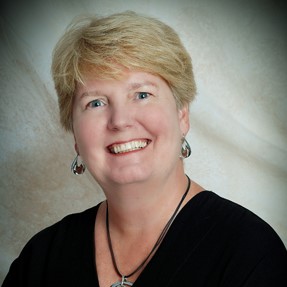 Dr. Johnson has worked in the field of early childhood as a home visiting teacher, a program supervisor and state level administrator.  At the time of her retirement in 2018 she was the Division Director for Family Support Services at the Connecticut Office of Early Childhood where she oversaw the Connecticut Birth to Three System and numerous programs for the prevention of child maltreatment.  Dr. Johnson has degrees in early childhood special education and is certified in Connecticut as a teacher, special education administrator and superintendent of schools.  She completed her doctoral work at the University of Hartford in Educational Leadership focusing on the preparation of students to work with families and young children.  Currently Dr. Johnson works as an Adjunct Professor at the University of Hartford, teaching graduate and undergraduate courses in early childhood development, assessment and programming.
Michael J. Strambler, Ph.D.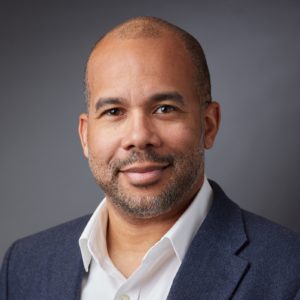 Dr. Strambler is an Assistant Professor at the Yale School of Medicine and Director of Child Wellbeing and Education Research at The Consultation Center within the Division of Prevention and Community Research in the Department of Psychiatry. His work has two main themes. One theme focuses on the role of social environments in the academic, psychological, social, and behavioral wellbeing of children and youth. A second theme examines whether and how school-based programs and practices improve the academic performance and health of children and emphasizes practical approaches for how to use data to inform practices and policies.
Much of Dr. Strambler's work occurs in the context of partnerships between researchers and practitioners. One such project he directs is the Partnership for Early Education Research (PEER; http://peer.yale.edu), a research-practice partnership between three Connecticut communities. He has also partnered with school and district leaders across the country to help assess and improve practices for promoting social and emotional learning and academic outcomes in children.
Dr. Strambler has expertise in evaluation and research methodology and teaches the seminar on Data Analytic Methods in Prevention and Community Research for the Division of Prevention and Community Research Postdoctoral Training Program at Yale School of Medicine.
Dr. Strambler has received funding support from several agencies, including the U.S. Department of Education's Institute of Education Sciences, the William T. Grant Foundation, Spencer Foundation, and the Ford Foundation. He received his Ph.D. in Clinical Psychology from University of California at Berkeley.
---
Past Participants
"I attended Clasp for the first time this year and I cannot tell you how glad I am for the experience! The class was informative, and I had a chance to experience working with fellow after-school educators who understand the groundwork and programmatic challenges of the work. Dr. Ken Athonthy's energy, commitment, vision, and information made the workshops incredible!" ~Tiana Brown
"CLASP is a unique experience and one I have never had with a grantor before. In addition to funding support, clasp allows for program directors to discuss what's working, what's not and share ideas with one another while receiving research-based solutions. This helps to enhance the afterschool experience for staff, students and families as a whole." ~Wendy Gerbier
---
Questions about any of our training? Topics you'd like to have added? Please contact Ken Anthony, Director of Professional Development at 860-730-2942 kanthony@ctafterschoolnetwork.org.
On-Site Trainings
Want to train all your staff on the same topic?
Have a specific training need you want to address?
We'll bring the experts to you!
The Network provides professional trainers who provide a wide range workshops designed to enhance the skills of after school professionals statewide. With backgrounds covering a full spectrum of topics — health and nutrition, academia, art, music, administration and more — you're sure to find the perfect fit for your staff! Popular training topics include:
Behavior management

Children's issues (from ADHD to homework)

Games

Specific content areas (Literacy, math, science, arts)

Linking academic content to programming

Project based learning

Social skills

Program management & supervision
Additional training can be developed to meet the individual needs of your program.  Fees begin at $75 per hour.  Professional members receive a discount. 
→ Click here to view our Training & Consultation Services, by Topic.
→ You may also email Monica Whalen for additional information.
College Courses
Looking for college credit for your after school professional development?
Here are a few suggestions:
Charter Oak State College – On-line College Courses
Charter Oak State College is a regionally accredited institution that offers you a variety of options through which to complete a credential, associate and/or bachelor's degrees.
Credential in After School Education
The credential requirements include a series of four three-credit courses (12 credits) in After School Education through the distance learning program at Charter Oak State College, compilation of a professional resource file and 240 hours of experience working in an after school program. (Experience can be gained from taking a practicum equal to 3 credits, or by demonstrating evidence of existing recent experience and taking a one credit practicum). Click here for more information.
BA/BS with a concentration in Child and Youth Development
Charter Oak also offers a concentration in Child and Youth Development for after school and youth work professionals which builds on the Credential in After School Education. Click here for more information.
For more information contact Maureen Hogan at:
E-mail: mhogan@charteroak.edu
Phone: 860-832-3933
Connecticut State Colleges and Universities
Check out the course search tools at the different Connecticut State Colleges and Universities including the Community Colleges to see if there are any they fit your needs. While none of them have a specific After School Education Department, many courses in Education, Psychology, Early Childhood Education, Counseling, Exercise Science, Recreation, and Human Services would be useful for a career working with kids after school.

Staff Meeting Starters
Looking for resources to help you train staff yourself?
The Connecticut After School Network wants to make your life a whole lot easier with a series of professional development training modules that you can personally utilize in your in-house staff meetings.
Each module has everything you will need to conduct a professional staff meeting with engaging topics and hands-on resources, including:
Guide

Slide Presentation

Handouts

Workshop Evaluation Forms

Resources for More Information
Training Kits are easy to use, include "trainer tips" to enhance presentation skills, and include activity ideas and suggestions to meet the needs of your staff.
Additional workshops with expert consultants can be arranged for in-depth coverage these topics and others through the Connecticut After School Network Training and Consultation Service.
---
Questions about any of our training? Topics you'd like to have added? Please contact Ken Anthony, Director of Professional Development at 860-730-2942 kanthony@ctafterschoolnetwork.org.
Other National Conferences
In addition to the many Network offerings, here are some other possibilities you might be interested in attending:
---
Core Competencies
What do program staff and directors need to know and be able to do in order to provide quality child and youth programming?
Core knowledge and competencies describe the knowledge, skills, and dispositions needed by professionals to provide high-quality afterschool and youth development programming. That's why the National AfterSchool Association produced "Core Knowledge and Competencies for Afterschool and Youth Development Professionals."
The comprehensive document covers the following topics:
Child/Youth Growth and Development

Learning Environments and Curriculum

Child/Youth Observation and Assessment

Interactions with Children and Youth

Youth Engagement

Cultural Competency and Responsiveness

Family, School, and Community Relationships

Safety and Wellness

Program Planning and Development

Professional Development and Leadership
Code of Ethics
The Connecticut After School Network has adopted the Code of Ethics established by the National AfterSchool Association and encourages its use in programs.
This document sets forth professional standards of ethical conduct for responsible behavior for those who work in after-school and summer programs for children and youth. Click here to download a copy.