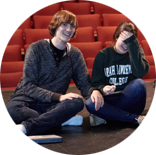 The Connecticut After School Network hires consultants and trainers who are experts in their field. If you're interested in becoming a trainer contact Ken Anthony at 860-730-2942 or via email at kanthony@ctafterschoolnetwork.org.
While we are always interested in exploring new training partnerships, we are currently actively seeking additional trainers with expertise in the following areas:
• Working with children with special needs (eastern half of CT)
• STEM (Science, Technology, Engineering, and Math)
• Intentional Planning and Project Based Learning
---
Resources for Trainers and Quality Advisors
The Network uses the NAA AfterSchool Trainer Quality System, which relies on its NAA Core Competencies for Afterschool Trainers. Network trainers all use the same Training Evaluation Form.
---
Trainers' Toolbox Webinars
3rd Annual Trainer's Toolbox webinar
Presenter Laurie Noe, Ed. D., focused on ways to refresh training techniques and also gave an overview of adult learning. She also discussed ways the new National After School Association Trainer Competencies for After School can be incorporated into training design with an emphasis on the impact they can have on delivery.
Listen to Part I of the call here: (MP3)
Listen to Part II of the call here: (MP3)
Download the PowerPoint presentation.
2nd Annual Trainer's Toolbox webinar
The guest presenter was Liz Buttner, Science Consultant for the State Department of Education. The talk was focused on the lesson frameworks set up by the state of Connecticut.
Listen to the call here: (MP3)
Download the PowerPoint presentation.