What happened to September?  As the Fall season starts kick it off with October's Training Opportunities.  There is something for everyone!
---
Supervisors Foundations:  Supervisor 101
Date:  October 5th, November 1st, December 12th & January 5th (4 Part Series)
Time:  8:30 – 12:30 pm
Location:  CASN Office, Building 1, Hartford
Leadership in after school programs is often a job that we are given by default, promotion, have passion for or a combination of all three. Increasingly funders, advocates, and educational leaders are looking to after school programs to fill in the gaps children and youth need to be successful in school and life. It is with this that we are offering a four part course in Youth Development and Leadership.
Adapted from a time-tested model delivered by the Youth Development Training and Resource Center (YDTRC), this course is specifically designed for those new in leadership roles in after school and expanded learning. Running from October to January as a cohort model, participants will discuss fundamentals that make effective leaders that are able to guide staff toward a common direction.
Workshop Fee
Member   $175/4 days or $50/day
Non Member  $275/4 days or 75/day
REGISTER NOW
---
First Friday – Creating a Forensics Club in your After School Program
Date:  October 7, 2016
Time: 10:00 – 12:00 pm
Location: CASN Office, Building 1, Hartford
Forensics, the science and technology used to solve crimes, is a terrific way to make STEM fun and exciting for staff and youth alike!  Explore core concepts of a Forensics Club and try out sample activities.  Discuss how to assure that your Forensics Club is age-appropriate for the students in your group.  This First Friday will equip participants to start their own STEM-rich Forensics Club and share ideas, learnings, and strategies with others.  Come prepared for fun and leave prepared to start your own Forensics Club
Workshop Fee
Member   $25.00
Non Member  $50.00
REGISTER NOW
---
Deep Dive Sessions – Anxiety: Going Deeper
Date:  October 14, 2016
Time:  9:00 – 12:00 pm
Location:  CASN Office, Building 1, Hartford
Anxiety is an extremely common challenge for young people today. In fact, anxiety disorders are among the most common mental health challenges, with over 25% of young people experiencing an anxiety disorder by the age of 18.  Working with children and youth who are experiencing anxiety can be frustrating because it sometimes seems like the child's fears aren't even based in reality.  Kids who are anxious can have trouble concentrating, participating, learning, and even staying safe.  In this deep dive, explore the similarities and differences between types of anxiety disorder.  Learn strategies for supporting children who are anxious and helping them to develop effective tools and skills to cope with their feelings and thoughts.  Discuss ways to support children who are anxious, whether or not they have a diagnosis.  Explore cultural and family considerations.  Empower yourself to be a source of calm, stability, and support for children who are experiencing anxiety!
Workshop Fee
Member   $50.00
Non Member  $75.00
REGISTER NOW
---
Deep Dive Sessions – STEM: Discovering the Joy of Science, Technology, Engineering and Math
Date:  October 18, 2016
Time:  9:00 – 12:00 pm
Location:  CASN Office, Building 1, Hartford
Incorporating STEM into your program begins with realizing how much STEM you're already doing, and learning to capitalize on STEM in your everyday activities.  Explore key strategies for identifying and lifting up STEM in your program.  Make STEM fun and easy for children with a variety of different learning and interactive styles.  Overcome barriers to STEM like staff anxiety or the perception that STEM is boring or hard.  Help children build a more inquisitive and engaged way of thinking.  Identify areas where children need extra support, and make skill-building fun and empowering for children and educators alike.  Come to this workshop ready to play and learn, and leave inspired to bring STEM to life in your program!
Workshop Fee
Member   $50.00
Non Member  $75.00
REGISTER NOW
---
Double Deep Dive Sessions – Literacy: Discovering the Joy or Reading, Writing, Listening, and Speaking
Date:  October 24, 2016
Time:  9:00 – 3:00 pm
Location:  Sacred Heart University's Great River Golf Club, Milford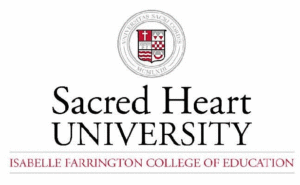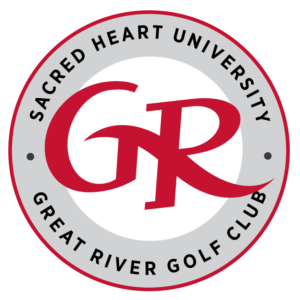 For most youth and many staff, when we see the word "literacy," the first thing we think is either "boring" or "hard."  This training is designed to empower educators to bring literacy to life in their classrooms and programs.  Literacy skills are broken down expressive (talking and writing) and receptive (reading and listening) skills.  In other words, literacy is all about hearing others and being heard!  Explore fun, engaging ways to help children build their confidence and delight with reading, writing, listening, and speaking.  Discover how to avoid the boredom and fear common in literacy activities and infuse your program with literacy without that "school" feel.  Find the fun in each of the four domains of literacy, and develop your confidence in building literacy skills that will speak to the learning styles and interest areas of all of the different children you serve. Restore the joy to literacy for yourself and your students!
Workshop Fee
Member   $110.00
Non Member  $160.00
REGISTER NOW
---
Double Deep Dive Sessions – Helping Children Overcome Trauma
Date:  October 27, 2016
Time:  9:00 – 3:00 pm
Location:  CASN Office, Building 1, Hartford
The most effective approach to supporting children who have survived trauma is to be informed about trauma and its impact, and to offer mindful help to every child, whether you know their history or not. When a child is abused, neglected, or traumatized, the most basic foundation of the adult-child relationship has been violated: the child has not been kept safe. This leads to a breakdown in the child's ability to trust. Children who have survived trauma often have strong feelings of anger and fear. These feelings can be mixed, and are often turned against a third party or turned inward, on the self. Learn to help children become more aware of their own emotional processes, and to develop healthy, constructive ways of processing and managing their strong feelings. Learn to rebuild trust in safe, positive, and constructive ways, helping children to develop new and healthier relational patterns that will set them up for success in your program and in life. Halt the cycle of pain and violence, and help children learn healthy pathways to self-regulation and self-actualization.
Workshop Fee
Member   $110.00
Non Member  $160.00
REGISTER NOW
---
We are currently working on our 2016-2017 Professional Development Catalog, visit our Professional Development Page for more information.