We still have more for you – Check out these upcoming workshops in May!
---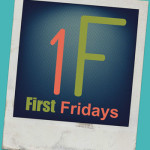 First Fridays – Choosing the Right People
Date:  May 6, 2016
Time:  10:00 – 12:00pm
Location:  CASN Office, Building 1, Hartford
Hiring competent staff for your after school and summer program doesn't have to be drudgery. Knowing what you want your program to look like and where you want to take it is the first step. In this First Friday, we will discuss how staff passions, intentional programming, and partners can help make your program a success right from the start.
Workshop Fee
Member   $25.00
Non Member  $35.00
MORE INFORMATION
---

Deep Dive Session – The Tough Emotions: Understanding and Managing Anger & Fear
Date:  May 21, 2016
Time: 9:00-12:00pm
Location: CASN Office, Building 1, Hartford
Children who have survived trauma often have strong feelings of anger and fear.  These feelings can be mixed, and are often turned against a third party or turned inward, on the self.  What's more, we often fail to teach children appropriate ways to deal with tough feelings like anger and fear, making it challenging not just for children who've survived trauma, but for a majority of our children, to move through these difficult and unpleasant emotions.  In this Deep Dive, learn to help children become more aware of their own emotional processes, and to develop healthy, constructive ways of processing and managing their strong feelings.  Help children learn healthy pathways to self-regulation and self-actualization, and equip them for a healthier, happier life.
Workshop Fee
Member   $50.00
Non Member  $60.00
MORE INFORMATION
---
For a complete listing of all our 2015-2016 trainings visit our Professional Development Page.