POST YOUR OPEN POSITIONS WITH THE NETWORK
Looking for an after school or summer job? Click on the postings below to learn about potential afterschool job opportunities.  Job descriptions and contact information are listed under each posting. Please contact the organization directly for any inquiries.  To include your job listing on our website, please have the following information available:
agency/organization name
title of position and description
salary or salary range
geographic location
logo
short blurb
contact name and email
"where to apply" links
Fill out the After School Program Job Posting form, and we will post here and on our social media platforms.
For additional information, please contact Marla Berrios at mberrios@ctncy.org.
---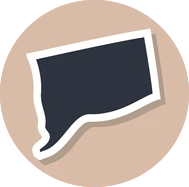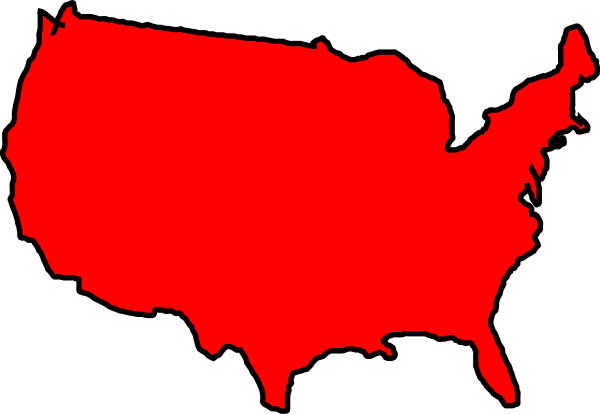 Out of State Job Opportunities

The Network is hiring two full time positions:  Events Coordinator and STEAM Coordinator.   Please see below for more information on each posting.
Position: Events Coordinator
Location:  Troy, New York
Salary:  Base salary range $40,000-$52,000 annually. Salary commensurate on experience. 
Description: The purpose of the Events Coordinator position is to organize high quality, sustainable, and engaging events for the afterschool, summer, and expanded learning fields, including community schools. 
Qualifications:
Three years experience running large scale events such as conferences
Established relationships with vendors
Managing budgets and tracking expenses
Preferred experience working in the out-of-school time field
---
Position: STEAM Coordinator
Location:  Troy, New York
Salary:  Base salary range $40,000-$52,000 annually. Salary commensurate on experience. 
Description:
The purpose of this position is to support afterschool programs in New York State in creating high-quality STEAM experiences for the youth they serve. This will involve working with, developing, and facilitating STEAM partnerships; providing training on STEAM practices and curricula; disseminating STEAM resources; and collecting data on STEAM in afterschool programs. 
Qualifications:
Experience in leading training and facilitation of learning events (workshops, trainings, conference presentations, etc.)
Experience in the afterschool, out-of-school time, education, and/or the youth development field
Experience with STEAM education in an informal or formal capacity
Strong interpersonal skills, enthusiasm for working with a broad cross-section of stakeholders and ability to motivate coalitions while helping move their work forward are critical
Strong writing and public speaking skills
Ability to travel across the state as needed
Excellent communication skills
Ability to provide positive and inspirational leadership
Excellent technology skills and working knowledge of Google Suite
Ability to objectively observe, coach, and mentor peers
Ability to work independently on assigned projects and tasks
Ability to work productively in a home office environment
Knowledge of equity and social justice principles and practices
For more information please visit New York State Network for Youth Success | Careers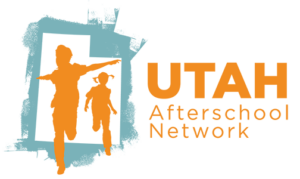 Position: Professional Learning Events Intern
Location:  Salt Lake City, UT
Salary: PT, $25.00 Hourly for a term of up to 150 hours/10 hours weekly.
This internship will run August – November 2023.
Description: The Professional Learning Events Intern will support the Professional Learning Coordinator and Director in holding a statewide professional learning event for afterschool professionals. This role will aid in soliciting donations and sponsorships, building relationships within the community, aiding in clerical duties and data entry, and supporting the overall scope of the event.
Essential Job Responsibilities:
Support the Professional Learning Committee
Day of event support
Volunteer support
Assist with event planning, setup, etc.
Supporting the solicitation of donations
Supporting the solicitation of event sponsors
Aiding in continuous relationship building with partners
Knowledge, Skills & Abilities:
Access to a reliable vehicle
Experience planning and managing events with multiple stakeholders
Organizational skills to manage multiple tasks, attention to detail, and the ability to prioritize in a changing environment and still meet deadlines
Dynamic self-starter who takes initiative and is highly reliable
Strong verbal and written communication skills; interpersonal and follow-up skills
Proactive problem prevention and issue resolution leadership ability
Polished and professional when dealing with afterschool program professionals, partners, stakeholders, policy makers, and executive management
Ability to work independently and as part of a team
Experience with the following platforms: Canva, Excel, and the Google Suite
Contact Rosalba Dominguez at Rosalbad@utahafterschool.org for more information.
---
Position: Data Intern
Location:  Salt Lake City, UT
Salary: PT, $25.00 Hourly for a term of up to 150 hours/10 hours weekly.
Description: Under the direction of the Utah Afterschool Network (UAN) Executive Director and Director of Operations, the Data Intern will work collaboratively with the School Day Alignment and Data Specialist, Out of School Time Specialists, and other partners to provide technical support and assistance to programs using the Salesforce database to collect and track out-of-school time data. This position also includes providing data entry support to the Utah Afterschool Network team, and other data projects as needed.
Essential Job Responsibilities:
Function as an assistant Salesforce administrator for an afterschool program database, which includes: activating and deactivating end-user accounts, designing queries and reports, monitoring data quality, training new users, and maintaining documentation on end-user agreements.
Work with end-users to identify what an ideal software system would be to support afterschool data collection.
Understand and utilize data to inform program support, report program and statewide outcomes, and inform internal, program, and other evaluations.
Preferred Education and Experience:
Experience working with data systems, including but not limited to Salesforce, Qualtrics, Excel, and the Google Suite.
Experience in facilitating meetings, creating presentations, and training others on using systems.
Submit a cover letter and resume to Lauren Levorsen, School Alignment and Data Specialist at laurenl@utahafterschool.org
Contact Lauren Levorson at laurenl@utahafterschool.org for more information.