Looking for an after school/summer job? Click the headings below to jump to openings in the corresponding towns. Job descriptions and contact information are listed under each posting. Please contact the organization directly for any inquiries.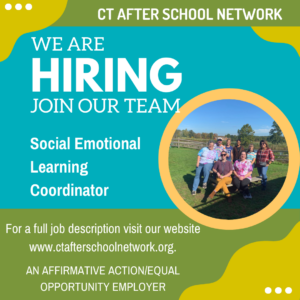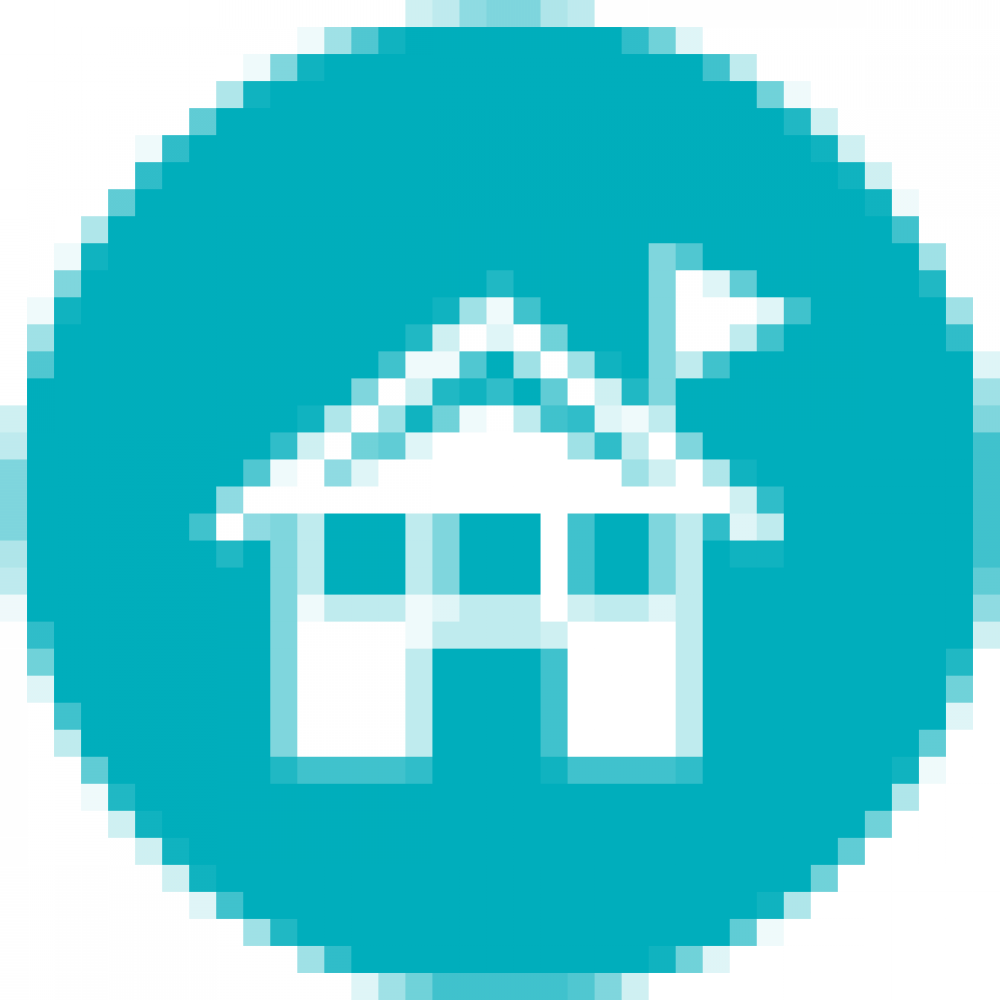 Inside the Network Opportunities
Position: Social Emotional Learning (SEL) Coordinator
The Connecticut After School Network is a state-wide nonprofit organization located in Hartford, CT. We are looking for a full-time SEL Coordinator to join our team. We are the company YOU are looking for. We have a different way of doing things and treating people; we have unusual perks for a non-profit organization. If you are looking to be part of a small team in a business that treats you like a human being, and not a number, read on.
Job Description The full-time (35 hours per week) Social Emotional Learning (SEL) Coordinator will support the Connecticut After School Network and SEL4CT social emotional learning and professional development initiatives. A central component of the job will be to work with afterschool and summer youth programs to build staff capacity to improve the social emotional competencies for children and youth. The Specialist's role is to support the developing social emotional learning initiatives for the Network, help after school programs implement SEL curriculum and strategies through professional development and support family engagement and connections around social emotional learning. 
Key responsibilities will include: 
Provide support to afterschool and summer program staff around behavior management and best practices in social and emotional development.
Develop and deliver training to afterschool professionals on a range of SEL-related topics to build understanding of SEL concepts, content, and strategies for staff and leadership, and make connections with school day staff
Curate and create tools for program staff to build parents' SEL understanding.
Fostering a network of learners among the participating afterschool programs through CASN and through communities of practice within the SEL4CT working group; 
Work with Communications Team to maintain and update SEL4CT website and curating additional SEL content to the Connecticut After School Network website including resources, blog posts, and assist with newsletter creation. Work with the Data and Evaluation Team to develop an evaluation plan for the SEL4CT to help sites to collect data, analyze the data, and write reports.
Participate in the design and implementation of in-state and out-of-state meetings, conferences and Network related training.
Collaborate with other staff, board and other stakeholders to support efforts of advocacy and public awareness.  
Work with the Development Specialist to explore funding opportunities to sustain SEL4CT and statewide SEL professional development
Participate in various operational teams within the organization as needed
Qualifications 
Bachelor's degree, Master's or better preferred, at least three (3) years of work experience in youth development, social-emotional learning, counseling, psychology, social work, education, or related fields
Experience providing professional development activities such as webinars, workshops and classroom trainings.
Strong knowledge of child/youth development, training and curriculum development.
Excellent oral and written communication skills.
Organized and able to set priorities.
Strong technology skills and knowledge of Microsoft Office software and Google Suite
Ability to drive to locations across Connecticut – must have reliable transportation, valid driver's license and insurance.
Not required, but helpful: at least three (3) years experience working with children. 
Personal Attributes
Passion for learning outside the traditional school day
Collaborative community-builder
A sense of humor
Embraces diversity
Contagious enthusiasm with energy and tenacity to deliver results 
Compensation 
Hourly salary between $26-$29 depending upon education and experience.

Comprehensive benefits package that includes health, dental, long/short-term disability, retirement and flexible savings account.

Full time position of 35 hours per week, hours vary and will include travel to and from afterschool programs and training locations throughout the state and will include some evening hours and up to four weekends per year.  

Mileage and cell phone reimbursement available.
Start Date The ideal start date for this position is June 1, 2022, but there is flexibility on this, and the position will remain open until filled.
Job Information 
Location: Hartford, Connecticut, 06106, CT-Hartford County
Position Title: Social Emotional Learning (SEL) Coordinator
Company Name: Connecticut After School Network
Job Function: Education
Entry Level: No
Job Type: Full-time
Job Duration: Indefinite
Min Education: BA/BS/Undergraduate
Min Experience: 3 Years
Required Travel: 10-25%
Reports to: Executive Director
Classification: Full Time/Non-Exempt 
To apply:  Send cover letter and resume to Marla Berrios at mberrios@ctafterschoolnetwork.org
Connecticut After School Network Organization Overview:  The Connecticut After School Network is a public-private partnership of statewide, regional and local groups that promote the safety, learning, and healthy development of children and youth outside the traditional classroom.  Our organization is a network of many partner organizations and agencies, and facilitates connections among a broad range of state, regional, and local partners.
The Connecticut After School Network's activities are directed toward building the capacity and commitment of communities, agencies, and systems to increase the quality and availability of programs during non-school hours.  The Network's overarching goal is to build an effective and integrated statewide system of high-quality afterschool, summer, and other expanded learning opportunities (ELOs).  An effective system provides a continuum of support that ensures the academic, social, emotional, and healthy development of children from birth through young adulthood.
In order to accomplish its system-building goals, the Network brings together a diverse array of leading statewide stakeholders committed to afterschool and expanded learning opportunities to:
coordinate and expand resources and existing capacity in the public, private, and nonprofit sectors in service to afterschool and other expanded learning programs;
sustain and expand local and state public and private support for afterschool, summer, and expanded learning opportunities;
build the capacity of afterschool, summer, and expanded learning programs across individuals, organizations, and systems through ongoing professional development offerings; and
seek the widespread adoption and use of standards for program quality by a range of afterschool programs and stakeholders statewide.
Position Description – The Connecticut After School Network has an opportunity for several part or full-time interns throughout the course of the year (summer, fall, and spring). This internship does not include a stipend. Reporting to the Executive Director/Director of Professional Development and Research, the intern will provide assistance and support for the communications, events planning, and everyday operations of the Network.
Responsibilities – The primary responsibilities include, but are not limited to:
Maintaining job, training, grant opportunities, and resource listings online to further professional development and program quality
Developing a comprehensive database for afterschool and summer programs statewide, including researching program locations
Assisting in organizing Connecticut After School Network's professional development and network conferences/events
Working with the Connecticut After School Network's Executive Director/Director of Professional Development and Research to develop information briefs, white papers, and infographics and handouts for multiple audiences (programs, legislators, educational leaders)
Completing projects to be determined between the Intern and Executive Director out of several options. Options include, but are not limited to: summer learning data collection, planning a fall advocacy campaign, resource development related to an afterschool and youth justice initiative, organizing a storytelling project, and coordinating a work group on shared outcomes measures
Shadowing the planning and delivery of workshops for providers
Qualifications
Minimum some college experience, graduate experience preferred
Strong writing, proofreading, and editing skills
Demonstrated ability to take initiative, problem-solve, and work independently
Strong computer skills, including website management preferred
Experience with social media preferred
Comfortable working in a small, fast-paced office environment
Interested candidates should email resume and cover letter with a subject line of "Connecticut After School Network Intern" to: Dr. Ken Anthony. No faxes or phone calls, please. Located in Hartford, CT.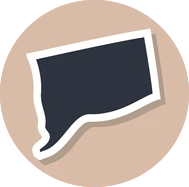 State Wide Job Opportunities

BringtheHoopla is a traveling educational fitness company that provides high-quality programming for children of all ages by using the hoop as a form of play, exercise, and learning. Our unique curriculum aligns with state and national standards to ensure developmentally appropriate programming that promotes physical literacy. Our curriculum focuses on using our custom-designed weighted hula hoops to provide high-quality programming focused on physical literacy, team building, conversational and group discussion skills, positive self-image, and self-expression through physical fitness and movement.
Bring the Hoopla is looking for committed part-time team members to complement their qualified workforce of educators for their full-time traveling educational fitness business.  The ideal candidate will know how to lead a class, support their co-teacher and make learning an easy and meaningful process as well as engaging students through BringtheHoopla's curriculum.
Position: Instructor/Classroom Teacher
Salary:  $15 – $25 per hour, Summer (June 15-August 25): Daytime and weekday availability, 8:00 AM-4:00 PM and some weekends (weekends can be discussed).
Ideal candidates are:
From Fairfield, New Haven or Hartford Counties
3+ years work experience in classroom teaching and/or working with children
Bachelors in Early Childhood and/or Physical Fitness/Recreation
A passion for (hula) hooping or desire to learn
Valid driver's license & dependable car
No other hoop company affiliation
Commitment to grow a small, women-owned and led business.
Responsibilities:
Present lessons in a comprehensive manner and engage students for duration of program
Provide individualized instruction to each student by promoting interactive learning
Create a positive and welcoming learning environment
Develop and enrich professional skills and knowledge by attending seminars, conferences etc.
Apply by: June 2022
Contact BringtheHoopla@gmail.com for more information or to submit your resume.
What sets the Y apart is our 80 plus years of community service as a charitable organization, dedicated to creating opportunities to enhance the quality of living within the community. The programs at our YMCA encourage healthy lifestyles and are accessible to ALL regardless of financial circumstance. When you join the YMCA, you become a member of a worldwide organization whose mission is to help children, families and communities reach their greatest potential. YMCA membership and involvement represents not only an investment in yourself, but also in your community.
SCCYMCA's is currently accepting application for multiple positions at their Southington and Cheshire locations.
Position: Camp Sloper Lifeguards
Salary:  $14.25 per hour, Monday – Friday, 8:30am – 3:30pm, additional hours on weekend may be available
Requirements:
Must be at least 18 years of age
Holds current CPR, First Aid, and YMCA Lifeguard certifications
Maintain fitness required in above certifications
Be familiar with the YMCA Progressive Swim Program
Possess solid leadership and administrative skills
Has an understanding of developmental characteristics of people of all ages
Has experience working with children and /or teens
Accepts and demonstrates the values of the YMCA (caring, honesty, respect, responsibility)
Enjoys working outdoors and understands the potential hazards of an outdoor setting
Has the ability to communicate effectively with children, teens, staff members and parents
Duties and Responsibilities:  Waterfront staff are responsible for assisting the Waterfront Director in any area assigned at waterfront.
To apply click here for Employment Application.
Mary Pelletier
HR Coordinator
SOUTHINGTON-CHESHIRE COMMUNITY YMCAs
29 High Street, Southington, CT 06489
860-426-9517 | mpelletier@sccymca.org | www.sccymca.org