Looking for an after school/summer job? Click the headings below to jump to openings in the corresponding towns. Job descriptions and contact information are listed under each posting. Please contact the organization directly for any inquiries.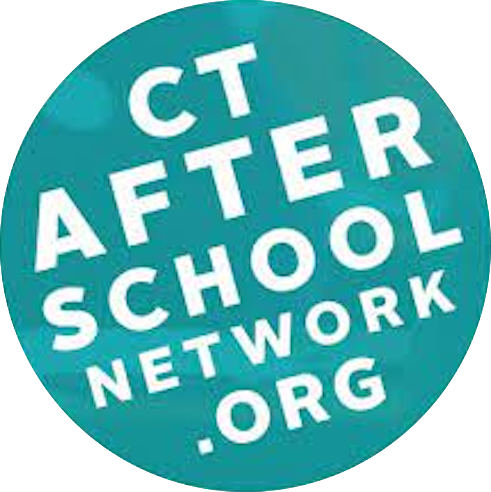 Inside the Network Opportunities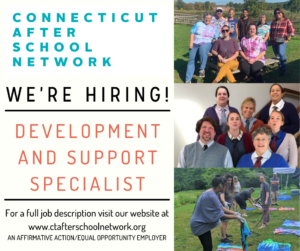 The Connecticut After School Network is a state-wide nonprofit organization located in Hartford We are looking for a full-time Development and Support Specialist to join our team.
We are the company YOU are looking for.  We have a different way of doing things and treating people; we have unusual perks for a nonprofit organization.  If you have great writing and communications skills and are looking to be part of a small team in a business that treats you like a human being, and not a number, read on.
Have you ever thought about writing grants?  How about working with a very collaborative team of people? Do you want to help make the world a better place for kids and families?  Do you have the following important skills to do this job?
Bachelor's degree, or working towards a Bachelor's degree or at least four (4) years relevant work experience.
Do you feel comfortable with Microsoft Word and Excel; having experience with grant software is a plus.

You can communicate clearly and concisely.

People have said you are responsible and detail-oriented.

You use the internet to research.

With grants come grant budgets, so you do need very good math skills to develop them.

You are organized and know how to prioritize.

Strong interest in the nonprofit sector and helping children and families.

You must be able to work well with multiple projects.  This is a nonprofit and a team effort.

You can work independently as well as in a team environment and take responsibility for your role in the projects.
If you believe you have these skills then this is what we would need you to do:
Study the history, structure, objectives, programs and financial needs of the organization.
Collaborate with staff to conceptualize projects and develop budgets.
Research grant opportunities from both private philanthropies and government agencies.
Draft grant proposals and supporting documents based on the funding requirements of the organization.
Maintain records and submit reports related to grant opportunities.
Sometimes you'll be asked to help with other tasks too, such as preparing additional reports and print materials like our annual report and fact sheets, and helping out other team members to ensure all of our work is successful.
Here's how to apply (read carefully): 
Submit BOTH a resume and cover letter specific for this position.  Tell us about yourself and why you think you would be a good fit.  Address it to Michelle Cunningham, Executive Director. Both documents should be in .pdf or .doc format and included as email attachments to grants@ctafterschoolnetwork.org – no phone calls please. Additional writing and computation tasks and references will be required later in the application process. 
Connecticut After School Network Organization Overview:  The Connecticut After School Network is a public-private partnership of statewide, regional and local groups that promote the safety, learning, and healthy development of children and youth outside the traditional classroom.  Our organization is a network of many partner organizations and agencies, and facilitates connections among a broad range of state, regional, and local partners.
The Connecticut After School Network's activities are directed toward building the capacity and commitment of communities, agencies, and systems to increase the quality and availability of programs during non-school hours.  The Network's overarching goal is to build an effective and integrated statewide system of high-quality afterschool, summer, and other expanded learning opportunities (ELOs).  An effective system provides a continuum of support that ensures the academic, social, emotional, and healthy development of children from birth through young adulthood.
In order to accomplish its system-building goals, the Network brings together a diverse array of leading statewide stakeholders committed to afterschool and expanded learning opportunities to:
coordinate and expand resources and existing capacity in the public, private, and nonprofit sectors in service to afterschool and other expanded learning programs;
sustain and expand local and state public and private support for afterschool, summer, and expanded learning opportunities;
build the capacity of afterschool, summer, and expanded learning programs across individuals, organizations, and systems through ongoing professional development offerings; and
seek the widespread adoption and use of standards for program quality by a range of afterschool programs and stakeholders statewide.
Position Description – The Connecticut After School Network has an opportunity for several part or full-time interns throughout the course of the year (summer, fall, and spring). This internship does not include a stipend. Reporting to the Executive Director/Director of Professional Development and Research, the intern will provide assistance and support for the communications, events planning, and everyday operations of the Network.
Responsibilities – The primary responsibilities include, but are not limited to:
Maintaining job, training, grant opportunities, and resource listings online to further professional development and program quality
Developing a comprehensive database for afterschool and summer programs statewide, including researching program locations
Assisting in organizing Connecticut After School Network's professional development and network conferences/events
Working with the Connecticut After School Network's Executive Director/Director of Professional Development and Research to develop information briefs, white papers, and infographics and handouts for multiple audiences (programs, legislators, educational leaders)
Completing projects to be determined between the Intern and Executive Director out of several options. Options include, but are not limited to: summer learning data collection, planning a fall advocacy campaign, resource development related to an afterschool and youth justice initiative, organizing a storytelling project, and coordinating a work group on shared outcomes measures
Shadowing the planning and delivery of workshops for providers
Qualifications
Minimum some college experience, graduate experience preferred
Strong writing, proofreading, and editing skills
Demonstrated ability to take initiative, problem-solve, and work independently
Strong computer skills, including website management preferred
Experience with social media preferred
Comfortable working in a small, fast-paced office environment
Interested candidates should email resume and cover letter with a subject line of "Connecticut After School Network Intern" to: Dr. Ken Anthony. No faxes or phone calls, please. Located in Hartford, CT.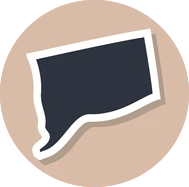 State Wide Job Opportunities

Position Title: Child Care Director
Location: Clinton
Position Status: Full time
Salary: $45,000 – $57,000 a year
Position Summary: The CCCS Director ensures the delivery of high-quality early childhood care and education for children ages 6 weeks-12 years and is responsible for planning, implementing, and evaluating the center's early care and preschool program.
Duties and Responsibilities:
Create a learning community for CCCS children that promotes optimal child development and partnership with families.
Collaborate with the Financial Controller/Bookkeeper to manage the center's finances, work within an approved budget, and oversee the processing of payroll and billing/collections.
Manage recruitment, selection, orientation, and training of personnel and establish corrective action plans when necessary.
Supervise staff of 10-15 employees, hold monthly staff meetings, and oversee the staffing schedule to ensure reliable in-ratio coverage in all classrooms.
Investigate Federal/Local aid programs in support of Child Care Centers and apply for grants in pursuit of the center's mission to provide reliable, high-quality early childhood care and education to the families in our community.
Conduct annual performance reviews and maintain a program for staff professional development that affirms the center's values and promotes a shared vision.
Maintain compliance with accreditation and state licensing requirements as well as all applicable state and federal laws, and preschool policies and procedures.
Work closely with the Board of Directors to ensure that center policies and practices are aligned with the center's strategic goals and mission.
Maintain fluent knowledge learning theories and create policies to develop curricula that conform to current understandings of early childhood development.
Build, establish and maintain positive relationships in the community that support a diverse student population and reflect the vision and mission of the center.
Uphold the center's standards of conduct and set the example by consistently modeling professionalism, patience, and empathy when interacting with children, parents, and members of the community.
Establish partnerships with staff, family members, board members, and community representatives to design and improve services for children and their families.
Manage change at the center and establish systems to monitor and evaluate the performance of staff and programs.
Education and Experience:
Bachelor's degree in early childhood education or a related field.
Minimum of 6 credit-bearing hours of specialized college-level work in administration, leadership, and management. Minimum of 24 credit-bearing hours of specialized college-level course work in early childhood education, child development, or early childhood special
Comprehensive knowledge of national and state education standards, OEC licensing requirements and procedures, and fire, health, and OSHA regulations.
Compliance with state licensing standards at a director level, including but not limited to criminal background screening and fingerprinting.
Proficiency with a PC and Google and Microsoft Office applications including Word and Excel, experience with a childcare software system such as Procare, Sandbox, or Smartcare.
For full job description and to apply, click here.
What sets the Y apart is our 80 plus years of community service as a charitable organization, dedicated to creating opportunities to enhance the quality of living within the community. The programs at our YMCA encourage healthy lifestyles and are accessible to ALL regardless of financial circumstance. When you join the YMCA you become a member of a worldwide organization whose mission is to help children, families and communities reach their greatest potential. YMCA membership and involvement represents not only an investment in yourself, but also in your community.
SCCYMCA's is currently accepting application for multiple positions at their Southington and Cheshire locations.
Position Title

: Accounting Assistant – Hiring immediately


Location

: Southington


Position

Status

: Part Time – Up to 25 hours per week, Monday – Friday, 8:30am – 1:30pm (Can be flexible)
Salary:  $17.75 – $18.75 based on experience

Position

Title

: Childcare Registrar – Hiring now for August start date


Location

:  Cheshire


Position

Status

: Part Time. Monday – Friday – 9am to 2:45pm, 29 hours per week


Salary

: $15.50 – $16.50 based on experience
Preschool Childcare
Position

Title

: Subs – Hiring now for Fall
Location: Southington


Position Status

: Part time shifts open – Monday through Friday, 6:30am – 5:30pm
Location: Cheshire


Position

Status

: Part time shifts open 2:30pm – 6:00pm, Full day shifts open – 6:30am – 2:30pm
Salary: Starts at $13.00/hour

Position Title

:  Senior Teacher/Head Teacher – Hiring Now for August start


Location

: Cheshire Branch
Position Status: Full time – Monday – Friday, 6:30am – 2:30pm
Salary: Range $16.00 – $17.00 based on experience
School-Age Childcare
Position Title

:  Before Care & After Care Counselors


Location

: Southington
Position Status:  Part time shifts open – Monday through Friday, 6:30am – 8:45am and/or 2:50pm – 5:30pm
Salary: Starts at $13.00/hour
Position Title: Head Teacher for After Care
Location: Southington
Position Status:  Part Time – Monday – Friday
Salary: $14.00 per hour
Position Title: Before Care and After Care Junior & Senior Counselors
Location: Cheshire
Position Status: Part time shifts open, Monday – Friday, or Mon/Wed/Fri or Tues/Thur, Before Care – 6:30am – 9:00am, After Care – 2:15pm – 6:00pm
Salary: Starts at $13.00/hour
For full list and job descriptions, click here.
Mary Pelletier
HR Coordinator
SOUTHINGTON-CHESHIRE COMMUNITY YMCAs
29 High Street, Southington, CT 06489
860-426-9517 | mpelletier@sccymca.org | www.sccymca.org
Click here for Employment Application.