Be a part of the after school movement. Promote the well-being and the success of children and youth.
Be a powerful advocate and an ally.

Subscribe to our Weekly Newsletter and other email notifications.  When opting in to receive emails you will receive information on regulations, budgets, grants, training. Keep up on issues which impact Connecticut's children and youth.  

Stories are powerful. They show the value of after school and summer programs, for the youth, for their families, and for the community. Your experiences as a student, parent, teacher, provider, policymaker or advocate on after school in Connecticut matter.
Do you know a child who has benefitted from after school and summer programs? Tell us about it! Email stories@ctafterschoolnetwork.org and include the program name, city/town and contact, along with your name, phone, email address, and a photo (high resolution, if possible).
Tell your friends. Why does your community need these programs? Build a wave of public support and concern for after-school — and make it a priority for community leaders and policymakers.
Be an opinion leader. Get a conversation started in your community. Write a blogpost or letter to a local blog, newspaper or magazine. Please send us a copy of your post via email. Let us know and if it is picked up by any media outlet, we'll proudly feature it on our blog!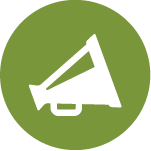 Elected officials play an important role in providing funding and setting policy that directly affects all after school and summer programs. But they only know how important it is if they hear from you. You can:
Call or write to an elected official
Invite the mayor or first selectman to visit a program with you
Speak at a local Board of Education meeting
Register and vote, and help others do so too
Advocacy at the state and federal level is an important part of what the Network does to expand and support after school and summer programs. Learn more about how you can help on our Advocacy section.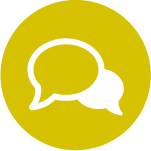 There are many reasons, and many opportunities, for the business community to join the after-school movement. After-school programs support parents and guardians by providing a safe, enriching environment for youth during work hours.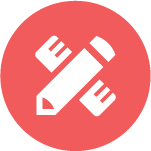 HOLD A "LIGHTS ON!" EVENT
Lights On Afterschool is a nationwide event celebrating afterschool programs and their important role in the lives of children, families and communities. A partnership with the Afterschool Alliance around Lights On Afterschool can help corporate leaders demonstrate their concern for today's working families and the future success of our children.
The first Lights On Afterschool celebration, a project of the Afterschool Alliance, was launched in October 2000 with celebrations in 1,200 communities all over the country. Today, more than 7,500 Lights On Afterschool rallies are held annually, attracting 1 million Americans.
Check out the next annual event. The Afterschool Alliance has a great event planning kit available online which will walk you through the process and makes it easy to take part in the celebrations.

HOLD A "SUMMER LEARNING" EVENT
Summer Learning Day, is a national advocacy day aimed at elevating the importance of keeping kids learning, safe and healthy every summer, ensuring they return to school in the fall ready to succeed in the year.
Coordinated by the National Summer Learning Association, these events are supported by elected officials and policymakers, public agencies, nonprofit organizations, schools, universities, museums, libraries, and summer camps across the country. Visit their Ways to Celebrate page to learn how you can help spread awareness.

JOIN THE ADVOCACY TASK FORCE
Participate in planning and implementing action statewide on the Connecticut After School Network Advocacy Task Force by joining our monthly conference calls.
The Task Force helps to shape the legislative agenda and is currently working on implementation strategy, including planning for an After School Day at the Capitol in late February or early March of each year. Email Michelle Doucette Cunningham, the Network's Executive Director at mdc@ctafterschoolnetwork.org to join in.

Not everyone has the time to be actively involved, but you can help us continue our work to build a movement for more and better programs for children and youth by donating right now, in any amount. The Connecticut After School Network is a nonprofit organization. We rely on your support, and contributions are tax deductible.