It's about opportunities… Kids thriving. Families working. Providers connecting. Schools excelling.
We are a partnership of individuals and organizations promoting young people's safety, healthy development and learning outside the traditional classroom. We do this by providing training and technical assistance to improve program quality; influencing policy on behalf of youth and families; and expanding funding opportunities.
We believe that every family should have the opportunity to choose from a range of high-quality, age-appropriate, affordable after school and summer programs. Because high-quality programs provide positive choices for children and youth while meeting their community's needs for keeping kids safe and families productively employed.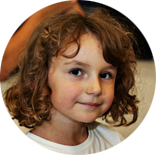 Together we can support student success:
Advocate for more state and federal investments,
Build a statewide system to enhance program quality,
Connect leaders and innovators in Connecticut and across the nation, and
Demonstrate the results of programs.
Join us and get involved! Build a movement in Connecticut for expanding learning after school and in the summer.
Learn more about the history of the network
---
AN AFFIRMATIVE ACTION/EQUAL OPPORTUNITY EMPLOYER – The Connecticut After School Network is an equal opportunity/affirmative action employer and strongly encourages the applications of women, minorities, and persons with disabilities.