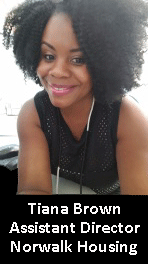 I will be writing a series of blog posts highlighting the Best Social Emotional Learning (SEL) resources. I would like to begin with one of my favorite free Social Emotional Learning online resources, Centervention. I have used several of their materials for workshops and training. In particular, I've used their activity on compromising, and it was great. The lesson provided practical scenarios for participants to create solutions for each child centered conflict. Centervention activities are easy to use, fun, engaging and adaptable for all programs. This website includes lessons, activities, and printables. You can find the free resources under "Supplemental Resources" here: https://www.centervention.com/social-emotional-learning-activities/
The activities focus on the following skill areas:
● Communication
● Cooperation
● Emotion Regulation
● Empathy
● Impulse Control
● Social Initiation
What is excellent about this resource, the lessons are age-appropriate for elementary and middle school students. The experiences are about 15- 30 minutes long and are typically used in a small group setting. Together with being quick, fun, and engaging the materials required for the activities are objects that you already have at your program.
Centervention has a paid subscription as well as free resources. If you are interested in a paid subscription plan, you can find the details on their website www.centervention.com.
Check it out and share your experiences with this resource in the comments section below.