Welcome to this month's Simply STEM activity! Today, we are making our own lava lamp! In this activity, we will learn about how oil and water interact. We will also see how Alka Seltzer tablets react with the oil and water. I made my lava lamp Valentine's Day themed, but you can use any color and decorations that you want!
Name: Lava Lamp
Time: 15 minutes
Description: This activity is designed to teach your students about how different elements interact with each other when placed in the same container. Since oil has less density than water, your students will immediately notice that the two separate in the container. The food coloring will mix with the water because it is water soluble. The Alka Seltzer produces carbon dioxide bubbles, which will go up and immediately sink due to the differences in density. For my lava lamp, I'll also be adding some confetti for a cooler effect!
Materials List:
¼ measuring cup
Oil
Alka Seltzer tablets
Small glass jar or cup
Food coloring (any color)
Confetti (optional)
Step 1: Using your measuring cup, fill your glass jar or cup with ¼ of oil.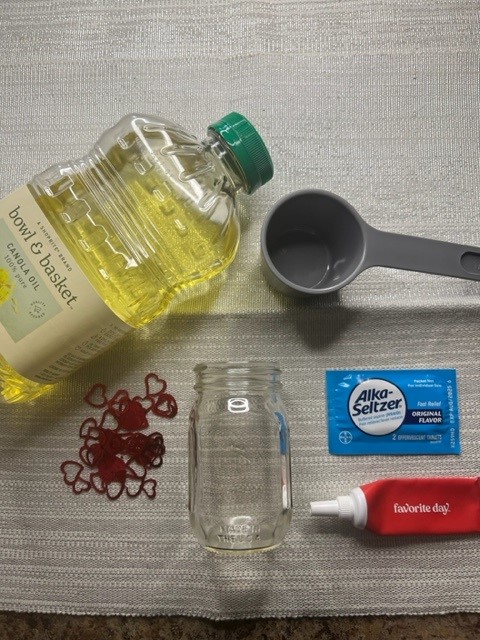 Step 2: Add water to the container and leave about 1 inch of space at the top.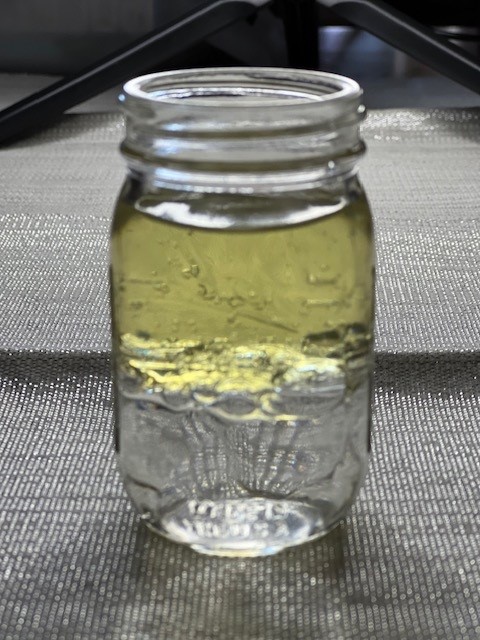 Step 3: Add 10 to 15 drops of food coloring. I used red food coloring, but you can use any color you like! You can also add confetti to your jar. I used red heart confetti, but you can use any shapes or colors you want. You will notice that the food coloring will land between the water and oil. The confetti will also float in the oil.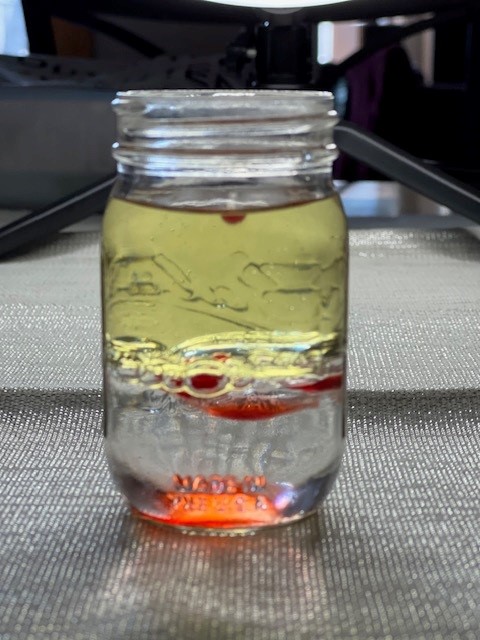 Step 4: Take an Alka Seltzer tablet and break it into 4 pieces. Drop one piece in the jar and continue dropping the others as the bubbles start to form.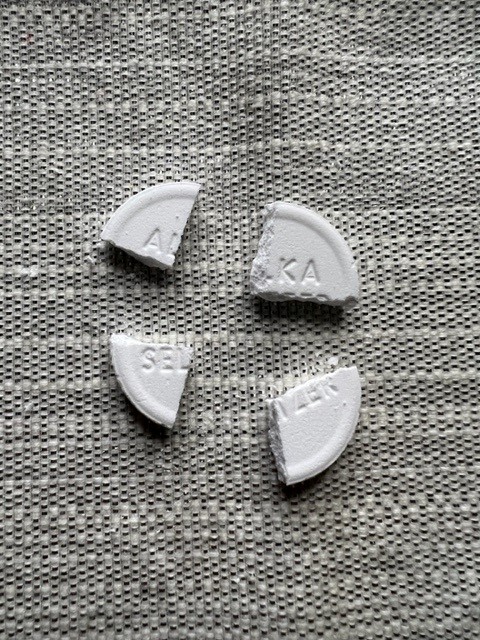 Step 5: Enjoy the show! Your "lava lamp" will have floating bubbles of color that will amaze your students! When the tablets dissolve and the oil and water separate again, you can break another tablet into pieces and start your lamp again.
Final Product:
---
Thank you for checking out this month's Simply STEM activity! We hope you have fun recreating this activity with your programs. See you next month for another activity! Missed last month's activity? Check it out here: https://ctafterschoolnetwork.org/2023/01/30/simply-stem/