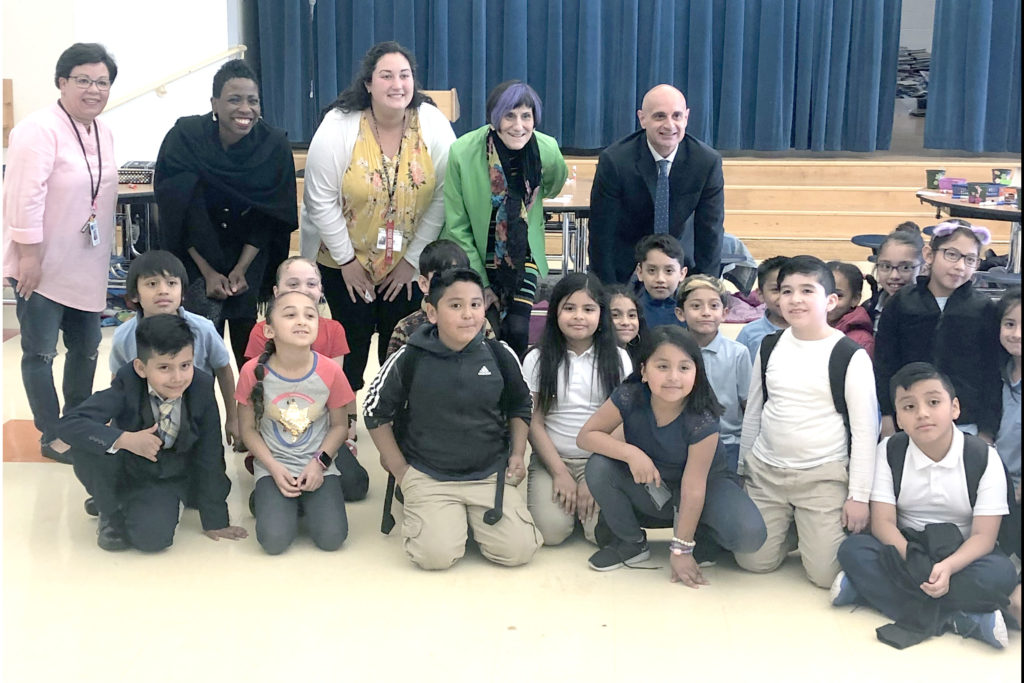 This past Friday Congresswoman Rosa DeLauro stopped by the Martinez 21st Century Community Learning Center (21CCLC) in New Haven to do some gardening with the children. Students were making Mother's Day flowerpots and planting seeds for gifts for the upcoming holiday. Though it was a cloudy day, the smiles on the children's faces brought sunshine to the program.
Throughout the visit, the Congresswoman stressed the importance of the 21CCLC programming and indicated that an additional appropriation of 100 million dollars is to be included in the federal afterschool program overall budget. Connecticut receives approximately 9.1 million dollars to administer the program here, serving more than 9,000 children statewide.
New Haven Superintendent Dr. Carol Birks, Martinez Principal Luis Menacho, and several district staff including Chief of Youth, Family, and Community Engagement, Gemma Joseph Lumpkin, and Extended School Hours Program Coordinator, Arthur Edwards were also there for the Congresswoman's visit. Being able to highlight the important work programs are doing through visits like this are a critical part of making the case for increased funding for afterschool and summer programs in Connecticut.