Sign up for our Quarterly STEM Newsletter here. Starting JAN 2023!
The CT After School Network is proud to be a part of the Million Girls Moonshot initiative, working to inspire and prepare the next generation of innovators by engaging one million more girls in STEM learning opportunities through afterschool and summer programs.
​The Million Girls Moonshot will not only allow girls to envision themselves as future innovators, but it will increase the quality of out-of-school STEM learning opportunities for all young people, particularly underserved and underrepresented youth.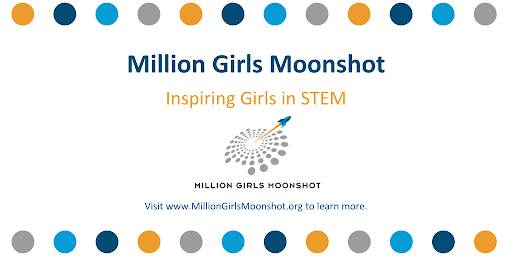 About the Million Girls Moonshot
The Moonshot is designed to spur girls' interest, understanding, and confidence in STEM and equip them to become problem solvers with an engineering mindset. Led nationally by the STEM Next Opportunity Fund and the Charles Stewart Mott Foundation in partnership with the Intel Foundation and the Gordon and Betty Moore Foundation, the Million Girls Moonshot:
Leverages afterschool networks in all 50 states to help school-age girls access high-quality STEM education, support, and mentors.

Uses an equity and inclusion framework that is youth-centric and culturally responsive to increase gender, and racial and socio-economic diversity in STEM.

Provides resources, support, mentorship, and expert guidance to help educators deliver hands-on STEM experiences in afterschool, out-of-school time, and summer learning programs.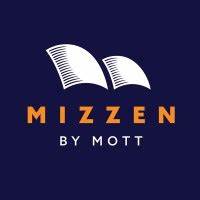 Supported by the Mott Foundation, Mizzen is available at no cost to afterschool professionals! Download the Mizzen By Mott app to access STEM  activities at your finger-touch!  You'll find it in Mizzen here. 
Featured Activities & Playlists
Mizzen Activity

: Beach Ball Math

Mizzen Playlist

: STEM Activities for 9-12th Grades – Students engage in science and engineering activities that contain accessible materials.

Mizzen Playlist

: STEM Activities for K-5th Grade in Small Groups – This playlist is a great mix of engineering and science activities that are easy and fun for small groups of kids K-5th.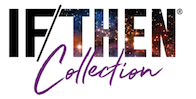 ASSETS FROM THE IF/THEN® COLLECTION
These assets feature IF/THEN® Ambassadors Kim Swennen, Software Engineer and Sarah Wilson, Biomechanical Engineer, and can be used in marketing, presentations, social media, and conference presentations.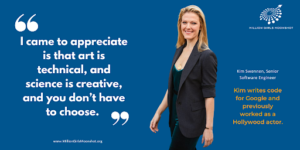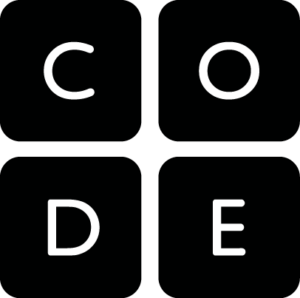 Organized by Code.org, the annual Hour of Code campaign is a global movement in 180+ countries that introduces young people to computer science through fun, age-appropriate learning activities. The Moonshot's partnership with Code.org aims to expand that reach into afterschool. 
Learn more about the Hour of Code, download the Afterschool Guide for Hour of Code to explore activities and tutorials, and encourage programs to register as an official Hour of Code site to globally engage and take advantage of the full Hour of Code experience.
Computational Thinking and Coding Activities
NASA Engineering Playlist Activities
Looking for a sequence of activities you can implement in your afterschool program today? Say goodbye to googling or searching on Pinterest. Use the following activities in sequence to support youth in building an engineering mindset with NASA activities.  
More from NASA.
ACRES Training Cohort: ACRES Taster Workshop Dates: 6:30 PM- 8:00 PM EST on Thursday December 8, 2022 

Come together to experience a sampling of ACRES skills. This 1-hour virtual taster session will have you reflecting on when you give youth a voice, and thinking about how you can embed math into your daily routines and will showcase lots of virtual tools. Join this live, free, hands-on, and very engaging session and you'll be sure to leave with lots of strategies to help you facilitate STEM in your afterschool programs. Register: Use the code AC290WS 

ACRES Training Cohort: Facilitating Engineering Practices Dates: 12:00 PM-2:00 PM EST on the following Tuesdays: 1/10/2023, 1/24/2023 & 2/7/2023

Engineering has become a staple of STEM programming for youth. How can we confidently bring engineering into our programming and support youth as they engage in problem-solving? In this module, you'll  gain first-hand experience with engineering by solving a design problem. As a participant, you'll examine the components of the engineering design process and discuss ways to model the process with youth. Asking Purposeful Questions is a prerequisite to this skill. Register: Use the code AC285EP

ACRES Training Cohort: Asking Purposeful Questions Dates: 10:00 AM-12:00 PM EST on the following Mondays: 2/13/2023, 2/27/2023 & 3/13/2023

Questions begin a path towards discovery, imagination, and STEM exploration. How can we help youth expand and clarify their thinking and develop their reasoning through the questions we ask them? This module is a great way to train staff on how to facilitate STEM learning. Experienced educators also love being part of a cohort as a way to connect with other educators across the country, to learn new lesson plans, and to reflect on practice.  This is our introductory module and a prerequisite to other opportunities. *The expectation is that you will be live at all three sessions and an active member of this coaching cohort. Register: Use the code AC227PQ

Quality STEM Webinar: Dimensions of Success Program Planning Tool January 23rd and 25th 10:30 – 12:-00 PM PT 1:30 – 3:00 PM ET (register by January 5, 2023)  

The DoS-PPT is a free resource for facilitators of out-of-school and in-school STEM learning programs. The planning tool provides a brief introduction to each dimension of the DoS framework, sample videos, and examples to guide the use of DoS when preparing activity plans for youth. During this training, participants will:

Develop high-level understanding of the DoS Framework, dimensions of quality

Working with the PPT learn how to plan high quality STEM learning experiences using the DoS Program Planning Tool

Work with the newly revised DoS Program Planning Tool to identify and plan for high-quality program and activity planning practices.

 
Afterschool Math Plus Curriculum Training After-School Math PLUS is an evidence-based

program that provides fun, real-world mathematics activities for students in grades 3 through 8. Each unit emphasizes identity development, careers, role models, strategies for family involvement and inclusion of students with disabilities. In this workshop series, will be trained on the implementation and activity guides designed around four thematic units that engage young people. The workshop series is best suited for program front-line staff, site leaders, and staff trainers. It is equally appropriate for those with prior math teaching experience and those who are new to it.

Sessions will meet on December 13th 9:30-10:45 PST / 12:30-1:45 EST. Register Here