The CT After School Network is proud to be a part of the Million Girls Moonshot initiative, working to inspire and prepare the next generation of innovators by engaging one million more girls in STEM learning opportunities through afterschool and summer programs.
​The Million Girls Moonshot will not only allow girls to envision themselves as future innovators, but it will increase the quality of out-of-school STEM learning opportunities for all young people, particularly underserved and underrepresented youth.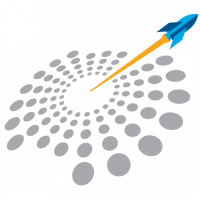 About the Million Girls Moonshot
The Moonshot is designed to spur girls' interest, understanding, and confidence in STEM and equip them to become problem solvers with an engineering mindset. Led nationally by the STEM Next Opportunity Fund and the Charles Stewart Mott Foundation in partnership with the Intel Foundation and the Gordon and Betty Moore Foundation, the Million Girls Moonshot:
Leverages afterschool networks in all 50 states to help school-age girls access high-quality STEM education, support, and mentors.

Uses an equity and inclusion framework that is youth-centric and culturally responsive to increase gender, and racial and socio-economic diversity in STEM.

Provides resources, support, mentorship, and expert guidance to help educators deliver hands-on STEM experiences in afterschool, out-of-school time, and summer learning programs.
Click here to take the National Afterschool STEM Program Survey
Equity and Inclusion
We Rep STEM – STEM Profile – Joy James – We've said it time and again: Representation matters. That's especially true for children, whose perceptions of the world are based, in part, on the things they see. When Joy James set out to write her book, 101 Brilliant Black Inventors and their Inventions, she wanted to create something that would inspire her young children. The end result – an in-depth celebration of the achievements of Black innovators.
Engineering Mindset
Incorporating Role Models
Family Engagement
MGM Projects & Activities
PEAR is offering DoS trainings and two years of ongoing technical assistance, quarterly data reports, and online data management support for all DoS observers for two years post-certification. Learn more about this opportunity here: https://bit.ly/36R1gSw 

Interested in learning about DoS-PPT, a free resource for facilitators of out-of-school and in-school STEM learning programs? Learn more about free trainings in August from PEAR: https://bit.ly/3N6mhsr 

If you're an educator new to STEM, don't miss the ACRES "Ready, Set, STEM! & Asking Purposeful Questions" cohort this spring → https://bit.ly/3jjhmaB https://bit.ly/3jjhmaB 

Role Models Matters, Training for STEM Volunteers – Ready to train volunteers and role models in your Network, school, or afterschool program? COMPLETE THIS REGISTRATION FORM to gain access to the Role Models Matter training developed by Techbridge Girls
Recordings

The M in STEM: Math in Everyday Life – Learn how to recognize and embrace authentic math moments in everyday life, including afterschool spaces.

Families & STEAM: Strengthening Relationships & Building Partnerships – Family engagement in STEAM can come in many forms.  STEAM nights, science fairs, family newsletters, etc. But how can you move into a deeper partnership with families in the service of STEAM learning? In this webinar, we'll hear from practitioners and researchers who are working to deepen engagement with youth and their families to intentionally support equity in and access to STEAM opportunities. You will hear about strategies, examples, and current research, and will have the opportunity to ask questions.