Welcome to this month's Simply STEM activity! Today, we are recreating a small desert! With just 3 ingredients, we will learn how to recreate the gritty texture of sand at home! This is a quick and easy lesson to introduce your students to different biomes and ecosystems!
Time: 25 minutes
Description: What is a biome? Biomes are communities of plants and animals that live in a certain climate. An ecosystem is how those animals and plants interact with each other in that climate. To learn more about the differences, you can read this article here. Deserts are dry environments and only certain plants, like succulents, are able to survive their extreme temperatures. You can learn more about the ecosystem of a desert here.
Materials List:
Measuring cups
Small, clear plastic storage container
Toy animals
Rocks (big and small)
Moss
Decorative plants
Baby oil
All purpose flour
Play sand
Spoon (optional)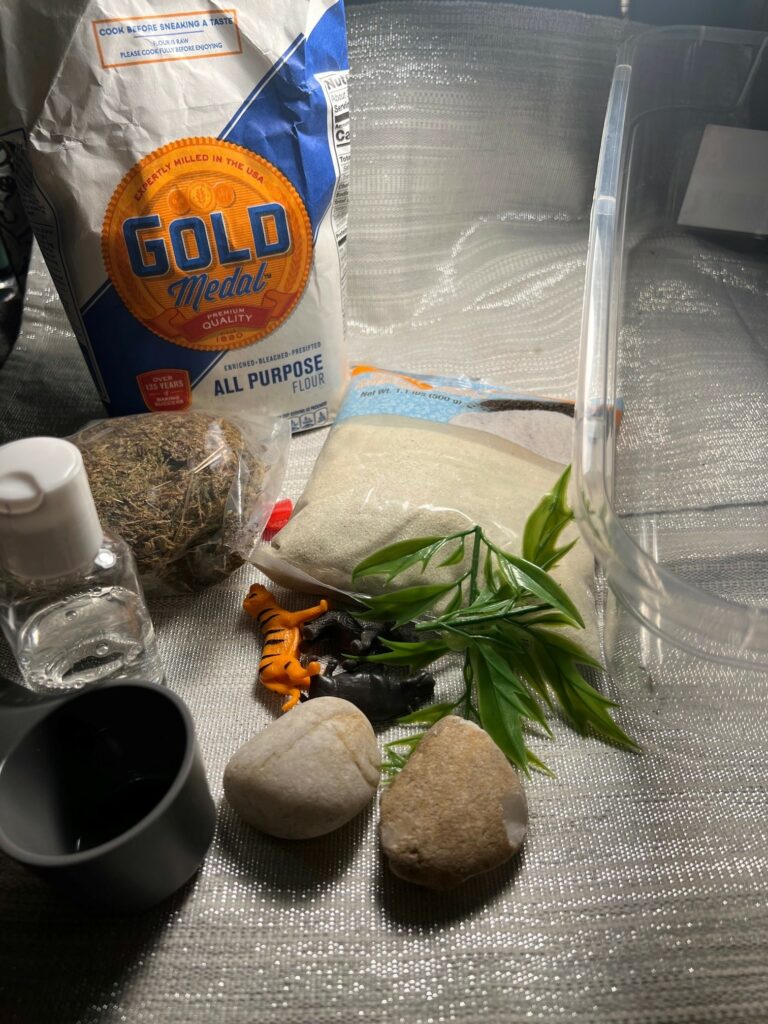 Step 1: Add 2 cups of flour and 2 cups of play sand in your clear storage container. Mix both together with a spoon or with your hands. Add ¾ cups of baby oil to the sand and flour mixture. Mix all three ingredients together again.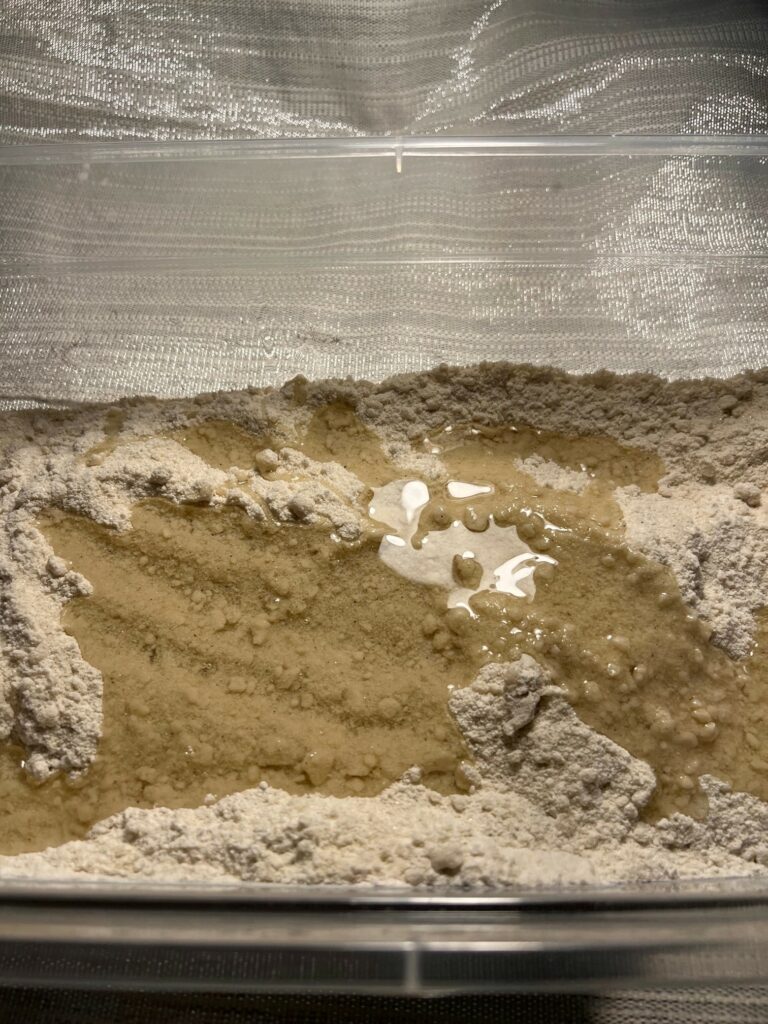 Step 2: Mix all ingredients until the mixture has a grainy texture.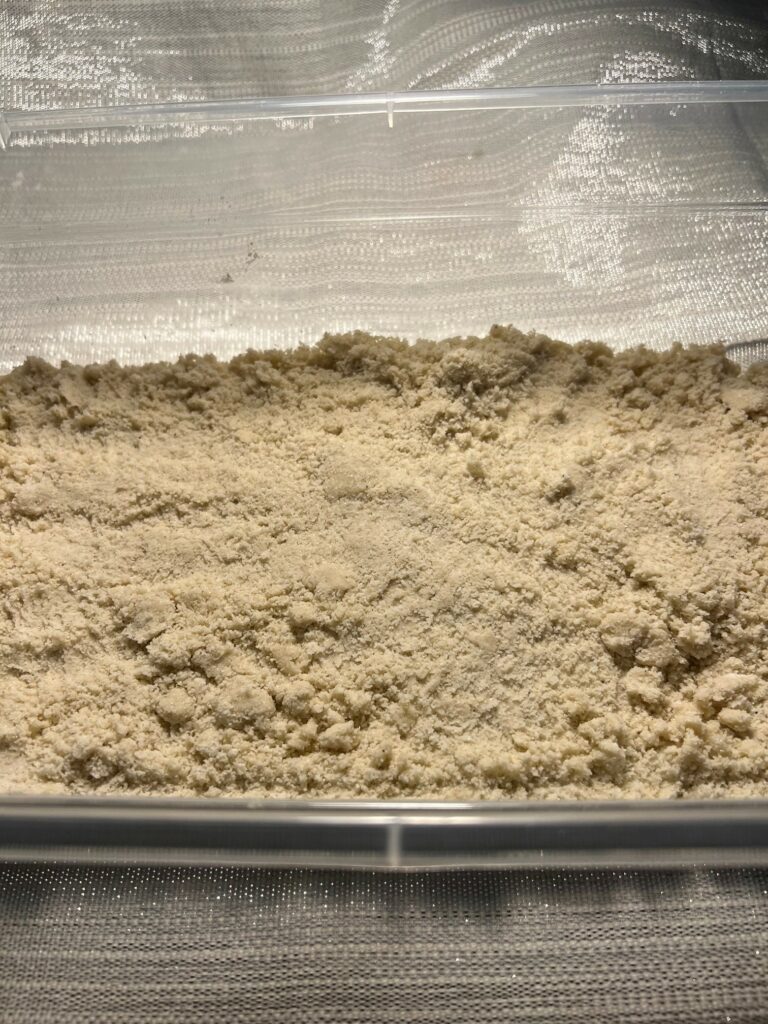 Step 3: Add large and small rocks on top of the sand mixture. Play around with different shapes and sizes! You can provide your students with pictures of deserts to inspire their designs.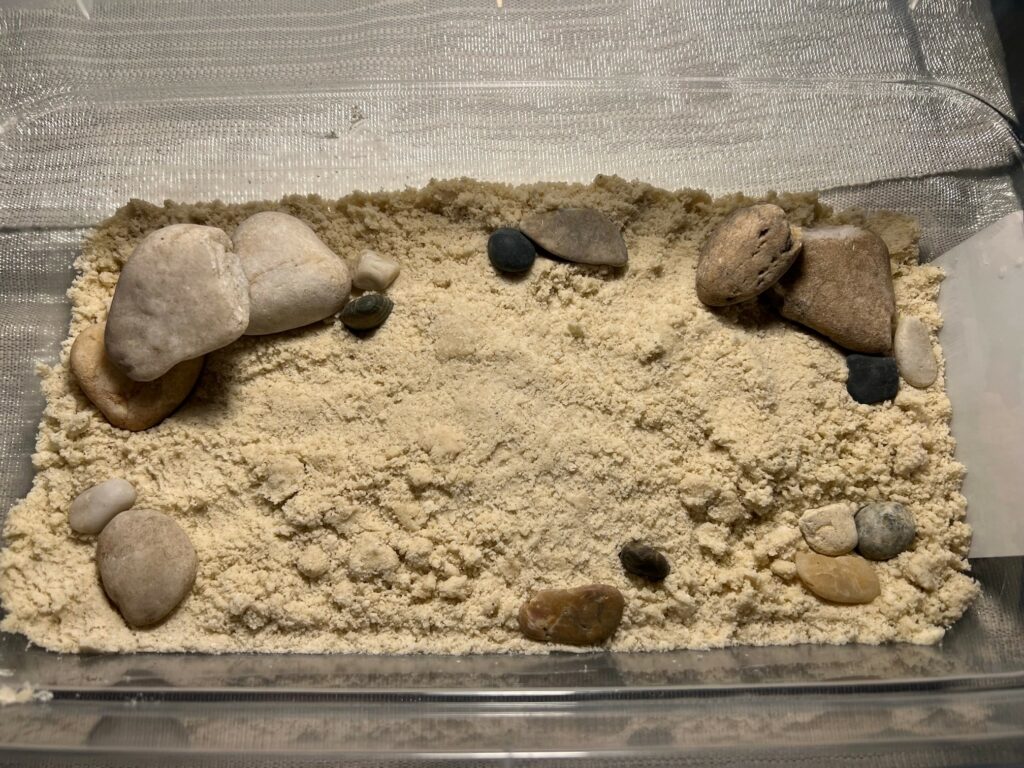 Step 4: Add moss and plants to the container. They should be plants that are found in the desert, which are succulents!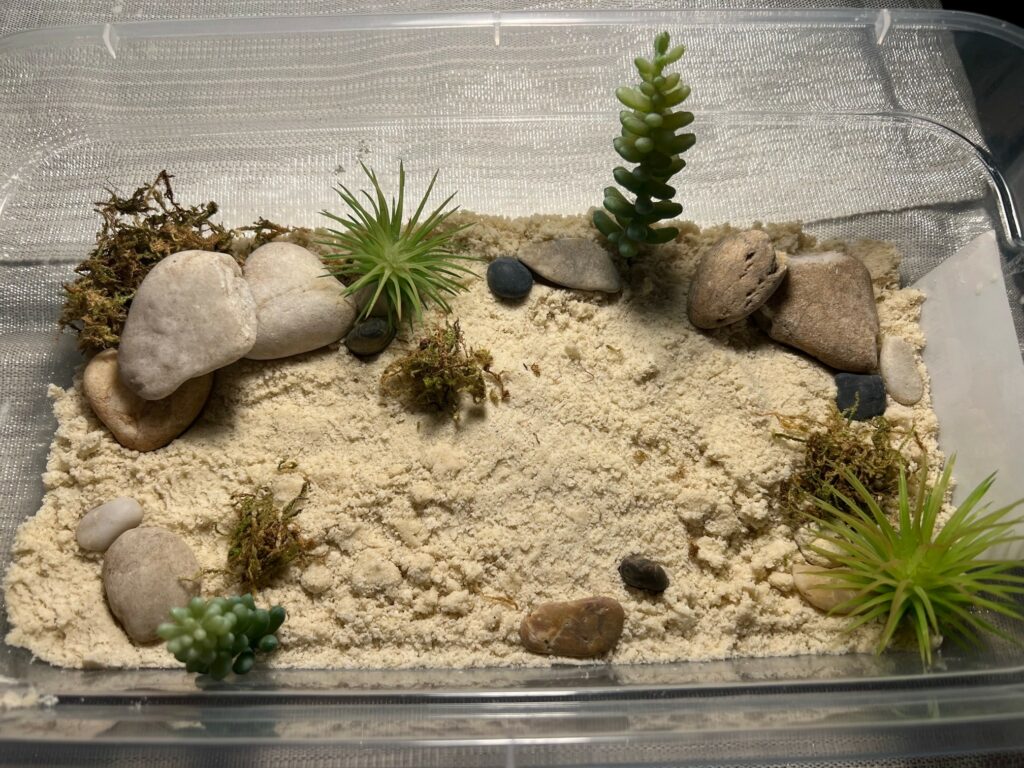 Step 5: Add your small plastic animals to the container.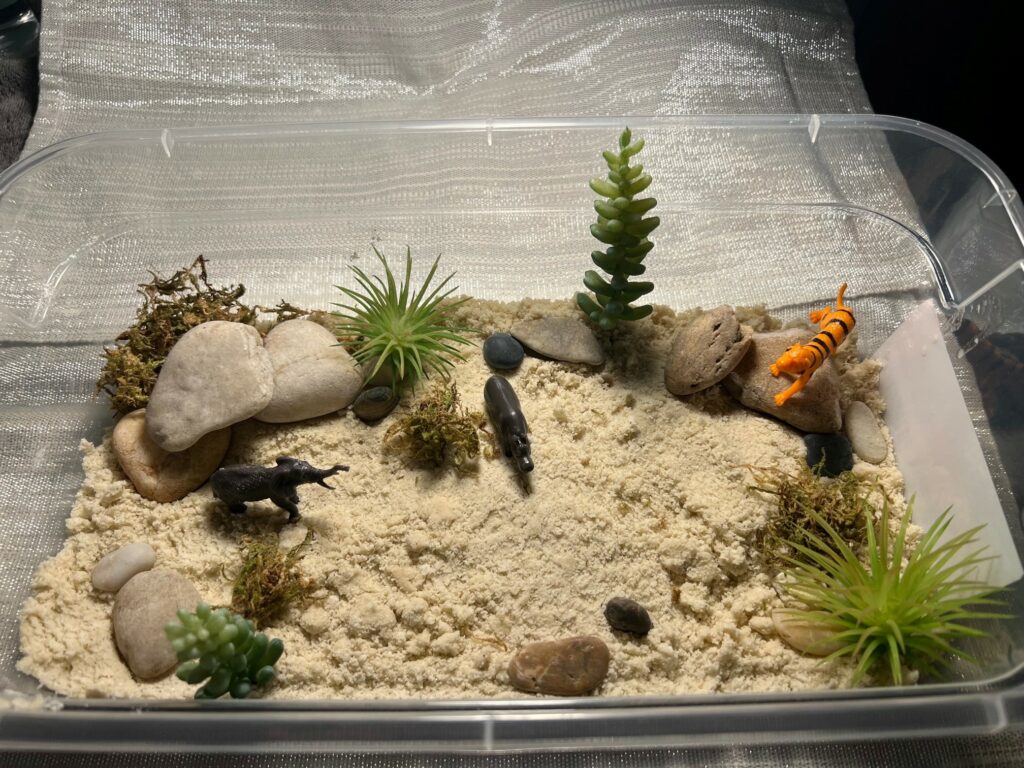 ---
Thank you for checking out this month's Simply STEM activity! We hope you have fun recreating this activity with your programs. If you want more activities and information related to this month's post, check out the STEM Sprouts Padlet for August! See you next month for another activity! Missed last month's activity? Check it out here: https://ctafterschoolnetwork.org/2023/07/31/simply-stem-july/