Welcome to this month's Simply STEM activity! Today, we are making a bird's nest! Your students will be challenged to design a nest that can hold weight without breaking. They will test their engineering skills while also practicing patience. While the task may seem simple, your students will have to come up with a design that is stable and durable.
Name: Bird's Nest
Time: 20 minutes
Description: This activity is designed to teach your students about how they can reuse resources. The nest can be designed with materials inside of the classroom or outside. Students can use small twigs, leaves, rocks or anything else they can find outside. They may need to use more materials or less materials to support the weight of the rocks that they will be placing in the nest. Ask them the question: if this were an actual bird's nest, how strong would it have to be to hold multiple eggs? 
Materials List: 
3-4 empty toilet paper rolls
Pack of popsicle sticks
Scissors
Small wooden sticks or twigs
Tape
Construction paper
Oval or egg shaped rocks (3)
Decorative leaves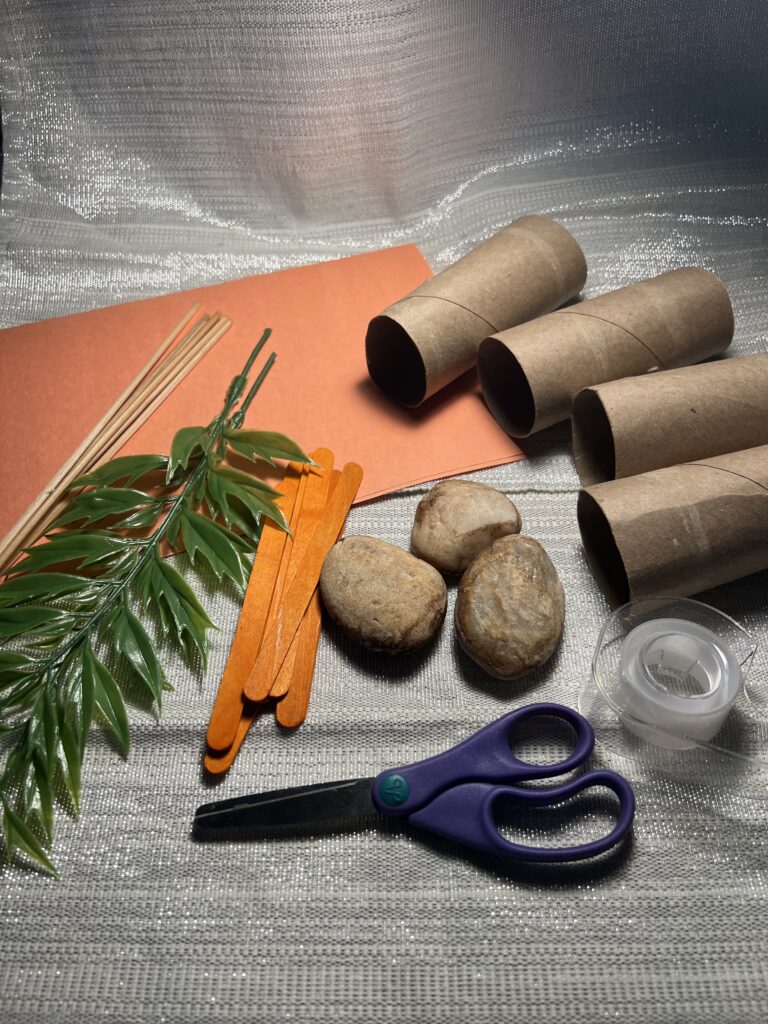 Step 1: Take 3 empty toilet paper rolls and arrange them in a triangle shape, vertically.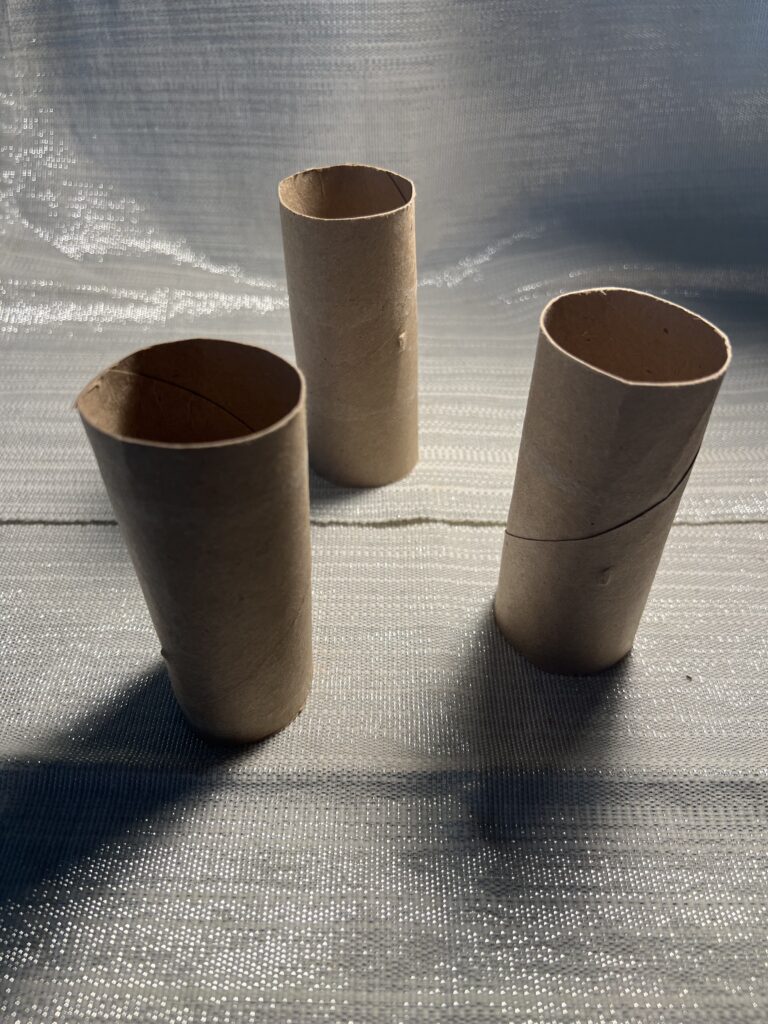 Step 2: Take your scissors and cut small divots on each side of your toilet paper rolls. Make sure that they are all even with each other. Take your popsicle sticks and stick them in each divot. Make sure the sticks are all connected and form a triangle.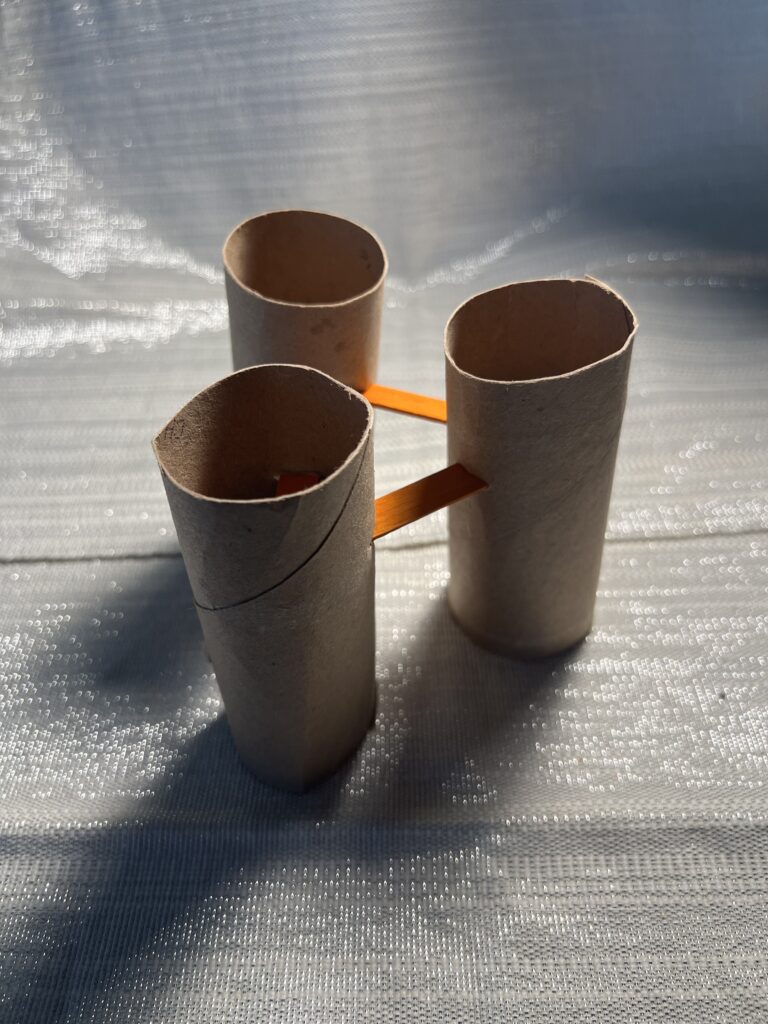 Step 3: Take your small wooden sticks or twigs and arrange them on top of the toilet paper rolls. Tape them together as you arrange them so that they stay secure.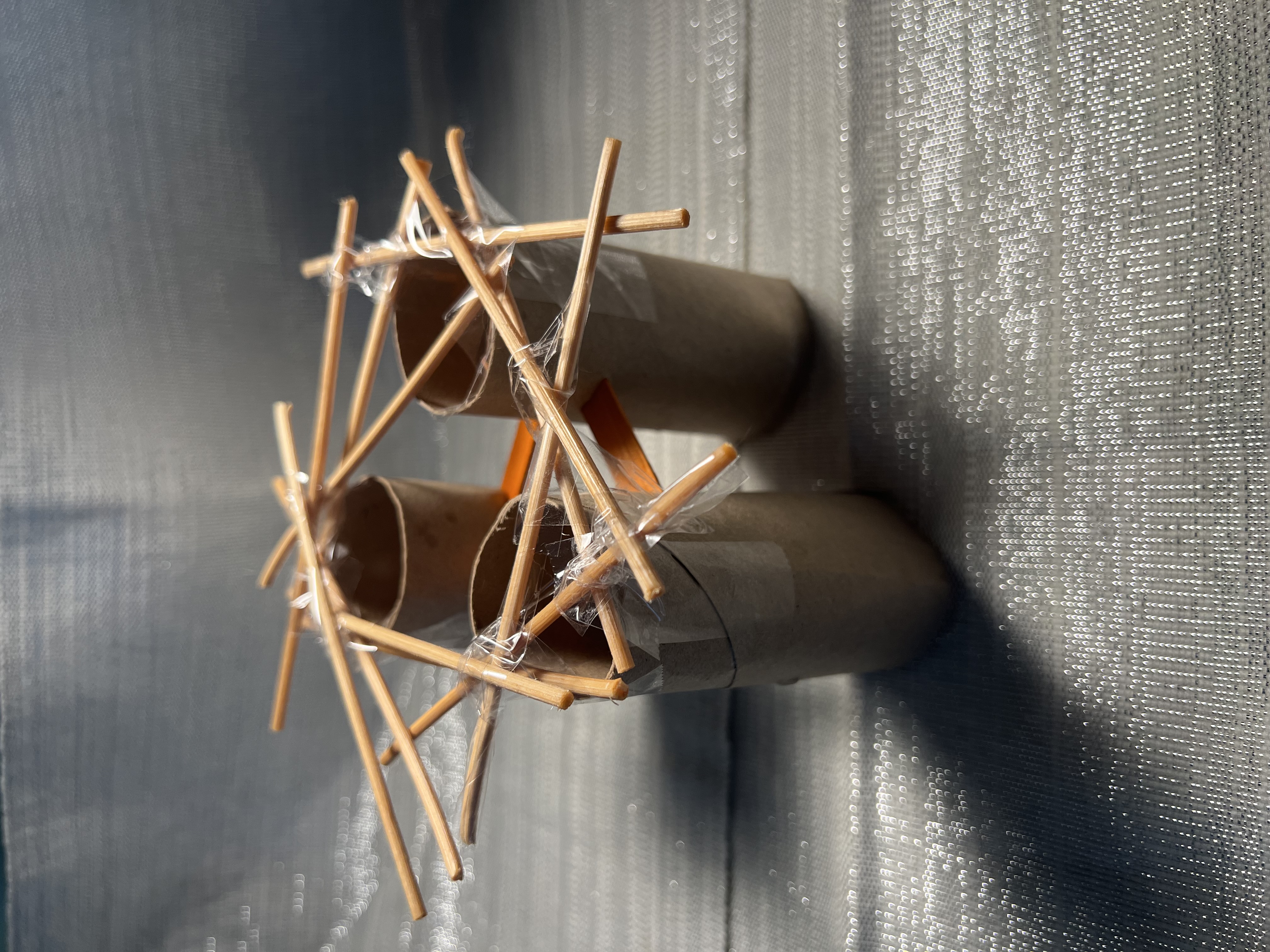 Step 4: Add pieces of construction paper around the twigs to make your bird's nest sturdy. I added 4 pieces, but you can add more if you need to.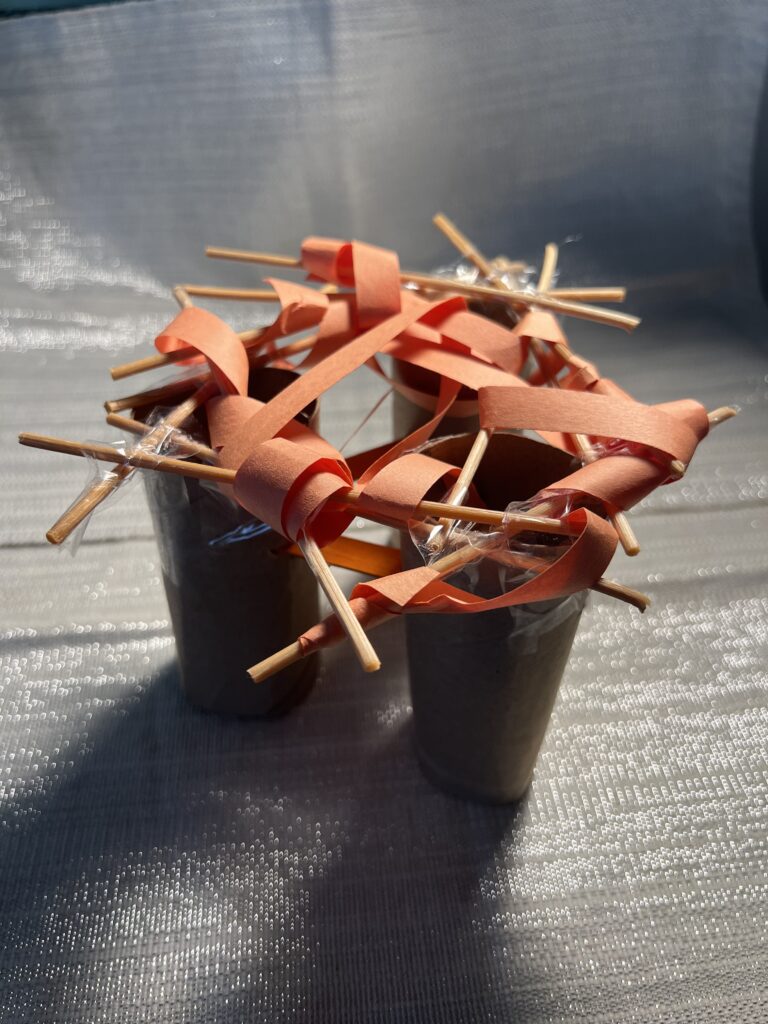 Step 5: Add decorative leaves or other small plants to decorate your nest.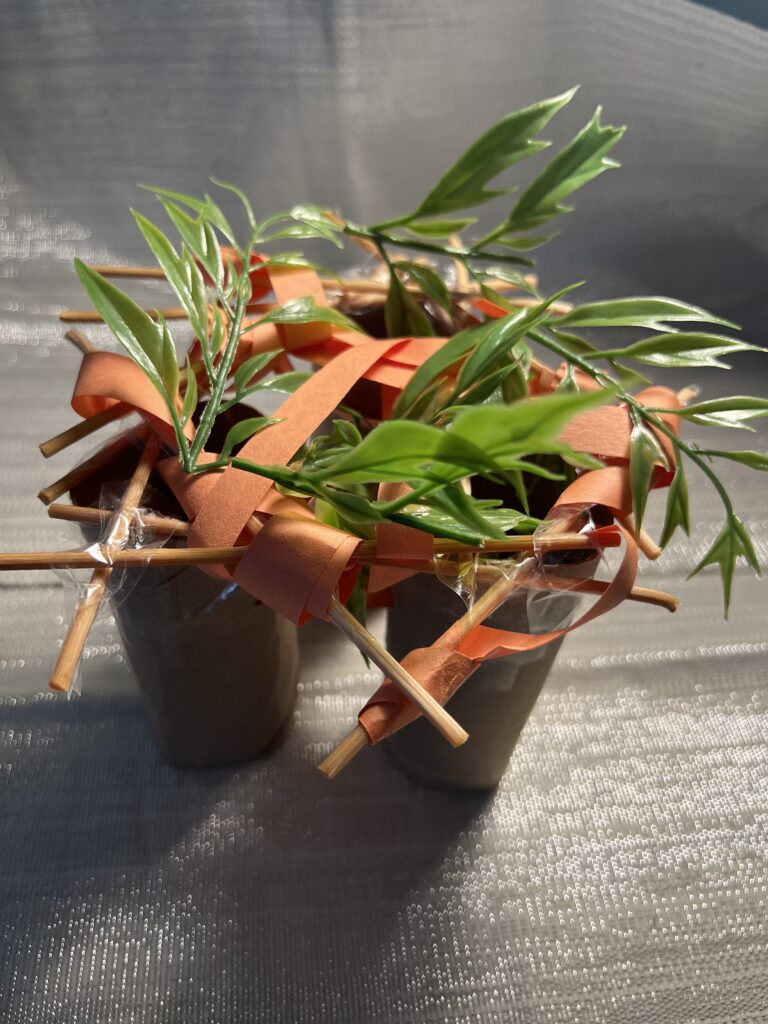 Step 6: Add your rocks on top of your nest! Ask your students these questions: Does your nest hold the rocks securely? Do you need to modify your nest? Is it stable? What was your thought process when creating the design of your nest? 
---
Thank you for checking out this month's Simply STEM activity! We hope you have fun recreating this activity with your programs. See you next month for another activity! Missed last month's activity? Check it out here: https://ctafterschoolnetwork.org/2023/05/26/simply-stem-may/