2023 Fall Conference Presenters
KEYNOTE - Perrin Chick, Project manager & coach at ACRES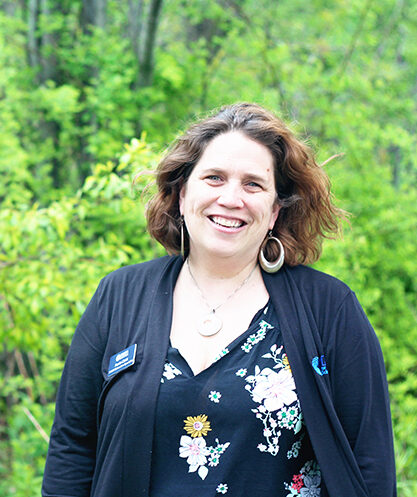 Perrin's passion for amplifying youth voices and her love of after school educators is known across the country.
For years Perrin has been leading the ACRES project and connecting with educators and mentoring coaches. The ACRES project and Perrin's personal vision statement relate to these principles: "When we connect and we reflect on our practice and with others in the after school community, we improve our confidence and skills in facilitating STEM."  "STEM is everywhere." AND "The questions we ask matter when it comes to understanding youth's thinking." 
Perrin started working on this National Science Foundation grant through Maine Mathematics and Science Alliance in 2016. The ACRES Project  works to connect out-of-school providers to STEM resources through hands-on and minds- on, in-person and more importantly virtual professional development. Perrin began her career as a classroom teacher. She facilitated her 6th grade math and science classes through a mix of outdoor exploration, community service efforts and lots and lots of experimentation.  Perrin took a leap of faith after teaching and pursued her childhood dream of becoming a marine biologist by serving as the Education Director of a Marine Science Museum located on NH's coastline. Perrin has an undergraduate degree in Environmental Conservation. Perrin's Master of Education degree is from the University of New Hampshire, where she focused her efforts on integrating technology into informal education.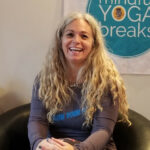 Lani Rosen-Gallagher (MEd, RYT 200, RCYT) recognized that children need balance and focus in their lives, and she began incorporating mindfulness and yoga into her classroom while teaching first grade nearly 20 years ago. Seeing the benefits of these techniques in practice, she has taught thousands from coast to coast how to bring mindfulness into the classroom. She created Mindful Yoga Breaks® as a way to help children self-regulate, and create calm, and focus. Lani has been bringing this mindful yoga program to schools, teachers, clinicians, parents, and students worldwide in person as well as remotely. Most recently she has published the book Yoga Games for Kids. Lani is always striving to improve the lives and futures of children, and to help them laugh, love, and grow.