Introducing, the CT After School Network's Challenge Tuesdays, in a belief that one of the most important things we can give to ourselves and the children in our lives is the gift of  'a little something to look forward to'.  It doesn't need to be big or expensive or complicated, just a little something.  And in support of that effort we are introducing Challenge Tuesdays.  Every Tuesday until the end of the June we will post a Challenge for you to share with the children in your program.  It will require little to no supplies, will not be judged or graded, and will give us an opportunity to share their talents and hand out a few prizes.  We will share the challenges on Facebook, Instagram, on our website, and in email blasts.  
---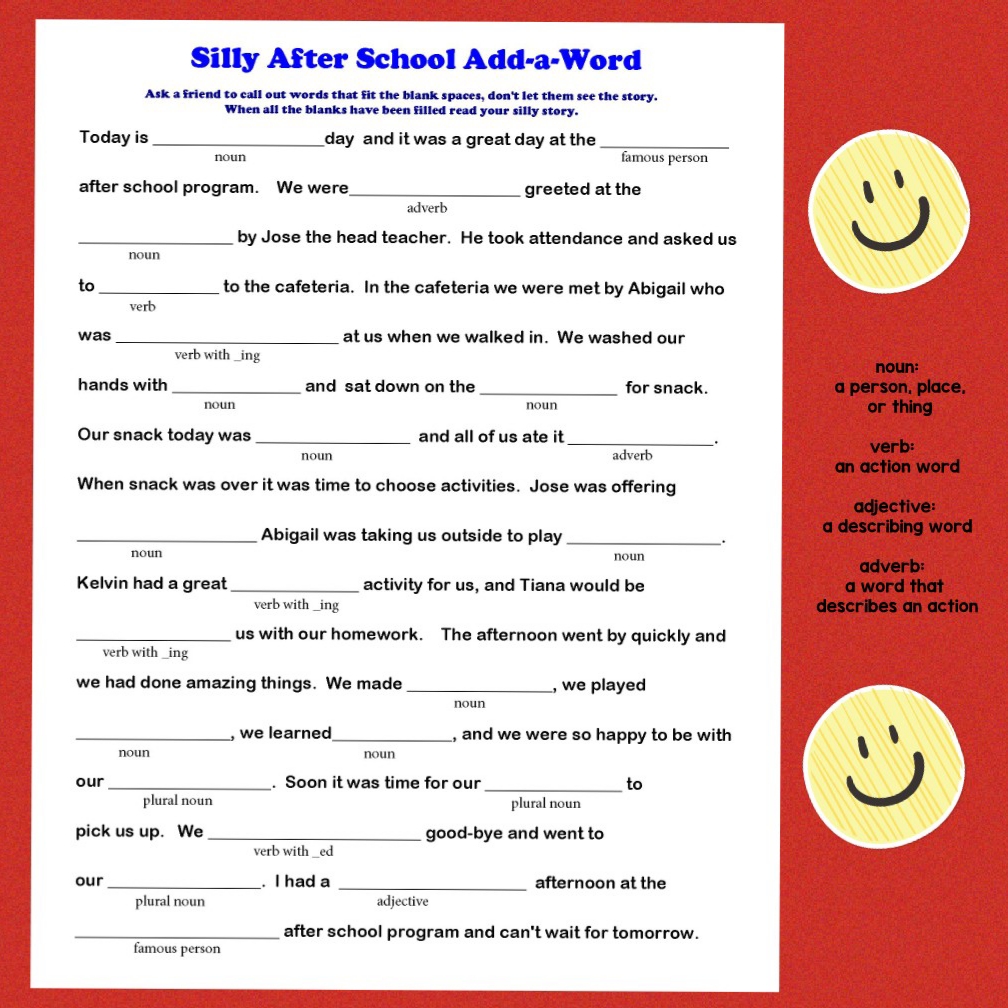 Week 3 (5/26/20) – Silly After School Add-a-Word
A short week silly add-a-word! Ask a friend to call out words that fit the blank spaces, don't let them see the story until all spaces are filled. Click here for PDF.
---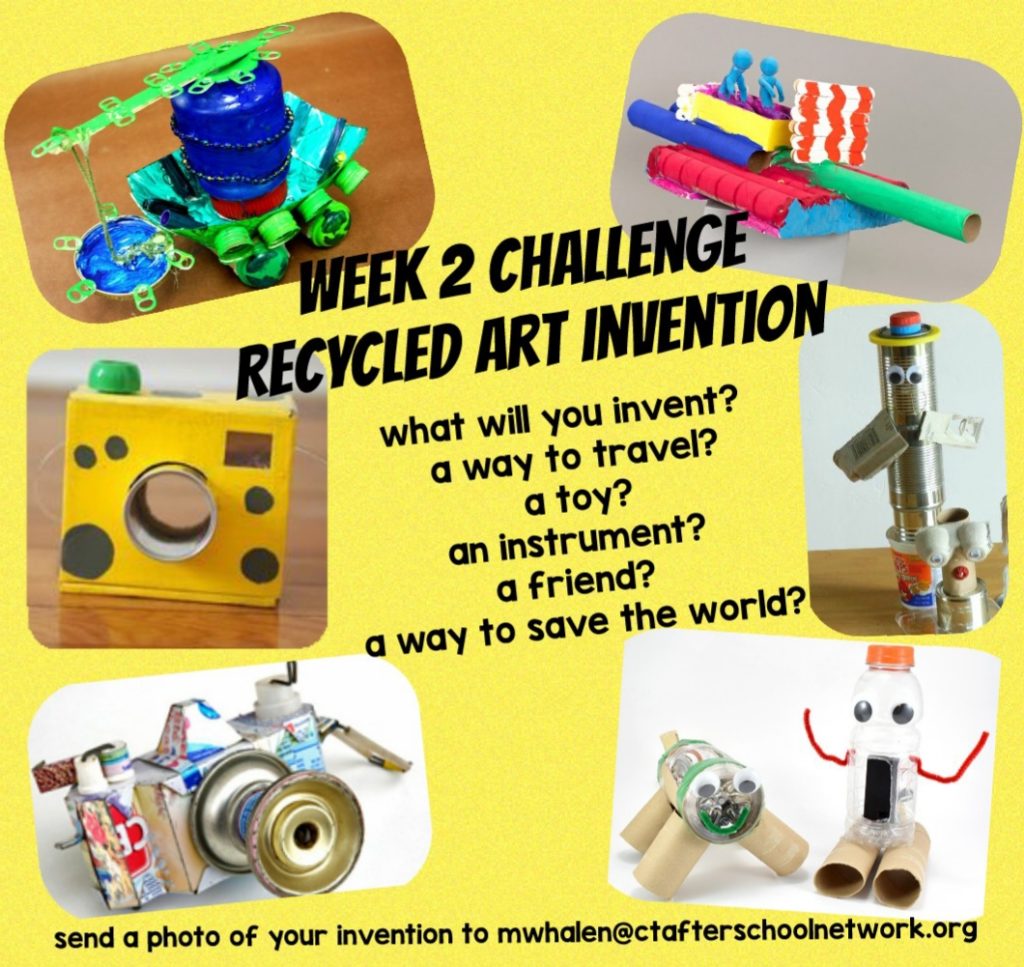 Week 2 (5/18/2020) – Recycling
Take ordinary recycling and turn into something amazing.  What would you invent?  Send a photo of your invention to mwhalen@ctafterschoolnetwork.org and we will post it on our Facebook and Instagram accounts.
---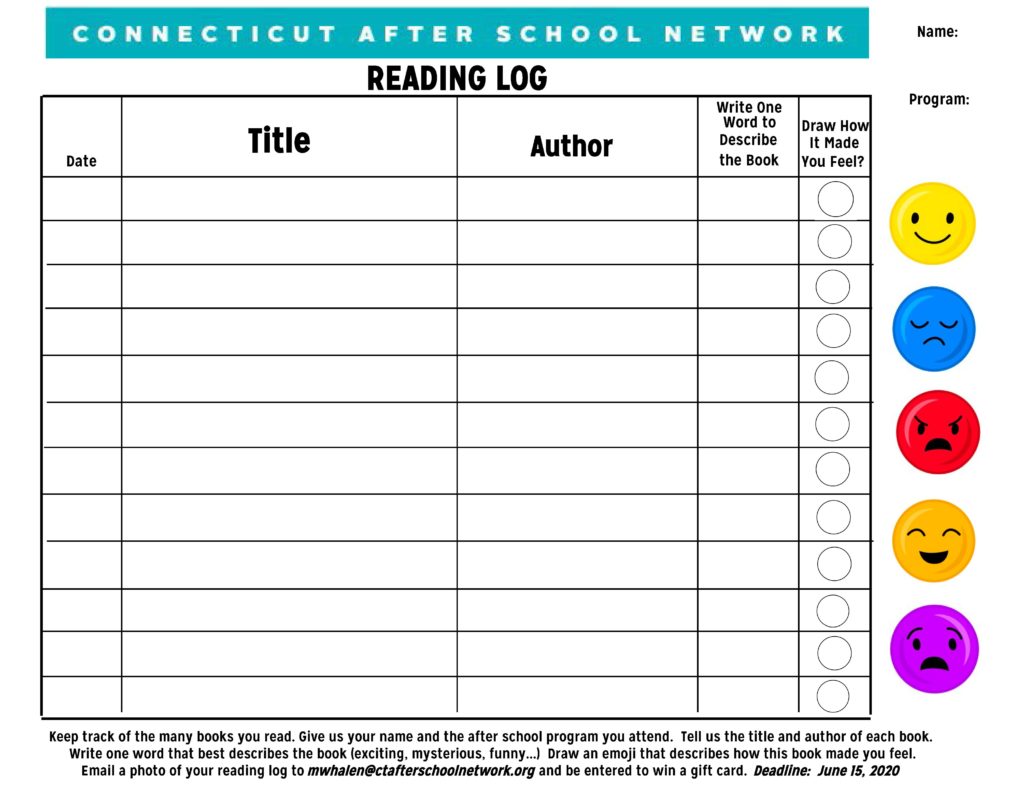 Week 1 (5/12/2020) – The Reading Log
The first challenge is a longer challenge but it comes with the opportunity to win a prize. We are providing the CT After School Network Reading Log. We want to celebrate all the amazing reading that is going on out there. Children can fill out one or more reading log. They do not have to fill in every line, the quantity is not important. Any type of reading material is accepted: novels, graphic novels, picture books, online reading pieces, comic books, … Reading logs should be emailed to mwhalen@ctafterschoolnetwork.org by June 15th to be entered into the drawing for a gift card.
Click here for the Reading Log.