Mask Break Bags
As the 20/21 school year started, I reflected on our 2020 summer program. I am thankful that I made it through camp without showing any COVID19 symptoms. You could say it was a matter of luck because (unfortunately) several summer programs we heard about in the news were not as lucky, but I think it was much more than that.
It was a concerted effort, on the part of each and every staff member at our program, to honor suggestions from healthcare experts and fellow childcare professionals while also planning and experimenting with our own safety protocols.
Making modifications with respect to our specific program, we shared our successful practices and worked hard to troubleshoot our struggles. It was a cycle of ongoing improvement. Hypervigilance and attention to social distancing, hand hygiene, and sanitizing/disinfecting proved most effective.
During the summer, our staff were required to wear masks; children were not. Returning to school, we knew masks would be required of both students and staff. This protocol shift meant there would be new considerations for hand and mask hygiene, including what proper mask storage should be during mask breaks. It is time to plan and experiment again.
Now, I truly thought I had a perfect plan for my own mask breaks this summer. My left-side mask loop was connected to a hook-lanyard that I wore around my neck. When outside, 6-10 ft from the children, I would let my mask flow freely as I took my breath-breaks and drank my water. This allowed me to keep my mask readily-accessible in case of unexpected closer contact with fellow staff or children. It wasn't getting dirty. I thought I had achieved a win-win scenario. I was actually pretty proud. I shared this idea with others and they adopted it.
In my naivety, I had planned to use this same method with my afterschool students for their masks when returning to school. Until speaking to our school nurse, I never considered that this wasn't the greatest idea. Obviously, it left the inside of my mask open to potential germ attacks; just dangling there and potentially scooping up every droplet in the vicinity.
Therefore, I decided this option wasn't ideal for the children (or myself) moving forward.
The school's suggestion is to use a small paper bag for mask breaks. Students can fold their mask into their bag while sitting outside for classes. For us, this could be a costly endeavor. During school, the students get breakfasts and lunches delivered to their classrooms each day in brown paper bags, so they can easily replace their bags (daily and for free). We don't have that option.
We tried it anyway.
During out AM outside time, our students put their masks into paper bags marked with their names. They placed the bags on the black top by the fence. So far, so good. Spoiler Alert: The wind was not our friend on this day. The students chased and stomped on their bags and then put their water bottles on top to keep them from blowing away again. The bags got wet. The masks inside the bags got wet. The outsides of the bags were filthy.
It was a failed experiment. sigh Back to the drawing board.
I spoke to our school nurse and she said that plastic zip lock bags could work, but they absolutely needed to have ventilation (and perhaps a paper towel inside to avoid creating too much moisture). For us, the plastic bag option would be less costly than the paper bags. Children's names could be written on the bags in permanent marker. End of the day disinfection would definitely be easier. The plastic bags could potentially last much longer than just a day..
We tried it.
The students put their masks in the bags with a piece of paper towel. They zipped them halfway to allow ventilation. So far, so good…but we had been there before. We smartened up about the bothersome breeze and brought out what we were calling a, "Mask Break Bag Box." It was marked "Cohort A." Each child put their Mask Break Bag into this box.
Listen! I was patting myself on the back for this one. "Ahhh Chaelyn…Such ingenuity the world has never seen!" This plan proved to be a real winner…until it wasn't.
As children were picked up, their parents wanted them to retrieve their masks. Students attempted to find their masks themselves. Eek! Not good. So then staff had to rummage through the box to find their bags for them. Yikes! Also, not good. We eventually realized that the whole "keeping all the bags in a box together" thing was also defeating the universal purpose of keeping belongings separate.
As if that wasn't the biggest "DUH!" moment, the most concerning issue arose when one of our students needed to quickly go inside and use the bathroom. The child was on the verge of having an accident. In the urgency of the situation, we were unable to access the Mask Break Bag Box quickly. We use the "rule of three" for bathroom visits and suddenly, we had to run to the box and search through the box frantically for three mask bags narrowly escaping a potentially embarrassing incident.
These initial mask break scenarios taught us three things for sure, regardless of bag type used:
1) Mask Break Bags on the ground–foolish (Filthy, wet, wind-blown=no).
2) Mask Break Bags on a Picnic Table–also foolish (Again, wind was not our friend).
3) Mask Break Bags in box–initially smart, but as you read earlier, eventually foolish.
So, this weekend I was determined to troubleshoot this Mask Break Bag issue. I wanted to solve it with ease, low cost, practicality, and most importantly, safety in mind. After my own personal Labor Day Weekend Arts and Crafts session and several iterations of the #MaskBreakBag (use of shoelaces, ribbon, hooks, paper vs. plastic, etc.), I think I have come up with a viable option. With it:
1) Children will wear this around their own neck. There will be no mixing or touching of others' bags. Staff don't have to touch the bags. It cannot blow away in the wind (Don't answer "Challenge Accepted," here…I mean theoretically).
2) Children are responsible for quick access to their own masks. They/You don't have to scramble for masks in emergency situations.
3) The materials are relatively inexpensive/reusable. Most of them you probably already have on site from past inventory orders. (You know that old box of weird gimp colors in the back of your art cabinet? It will finally serve a purpose).
4) The bags can be replaced as needed, but won't require frequent replacement. Also, finding paper lunch bags has been pretty difficult. If you want, you can have the student fold a piece of paper towel around the mask before clipping in place to avoid that issue of additional bag moisture.
5) The entire combo can be disinfected at the end of the day for multiple reuses. (Set it and forget it…in its own properly labeled box, of course).
To download a copy of the instructions and visuals for Chaelyn's Mask Break Bag please click here.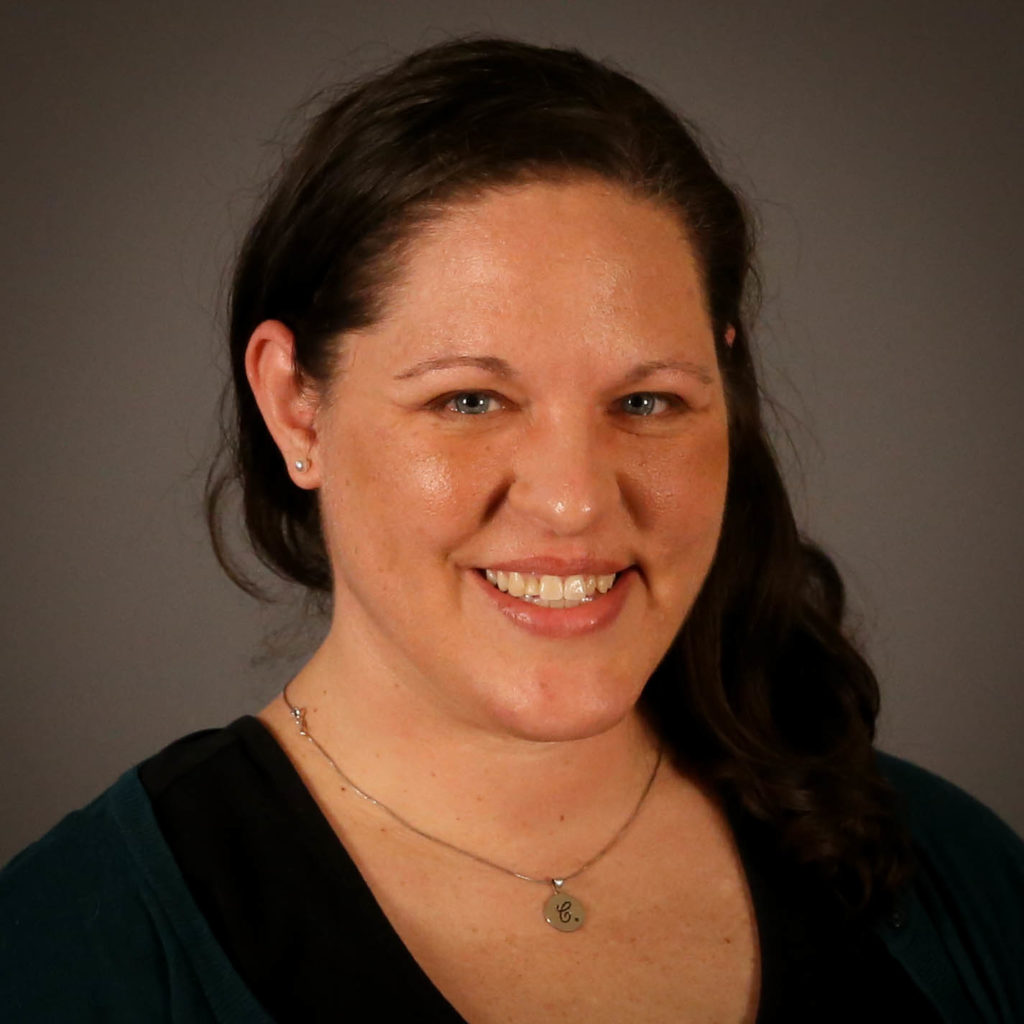 Chaelyn Lombardo is the Site Director for the Middlesex YMCA's Kids' Korner Before and Afterschool Program at Macdonough School in Middletown, CT since 2006.