Introducing, the CT After School Network's Challenge Tuesdays, in a belief that one of the most important things we can give to ourselves and the children in our lives is the gift of 'a little something to look forward to'.
It doesn't need to be big or expensive or complicated, just a little something. And in support of that effort we are introducing Challenge Tuesdays. Every Tuesday until the end of the June we will post a Challenge for you to share with the children in your program. It will require little to no supplies, will not be judged or graded, and will give us an opportunity to share their talents and hand out a few prizes. We will share the challenges on Facebook, Instagram, on our website, and in email blasts.
---
Week 17 (9/1/2020) – Covid-19 Poster Challenge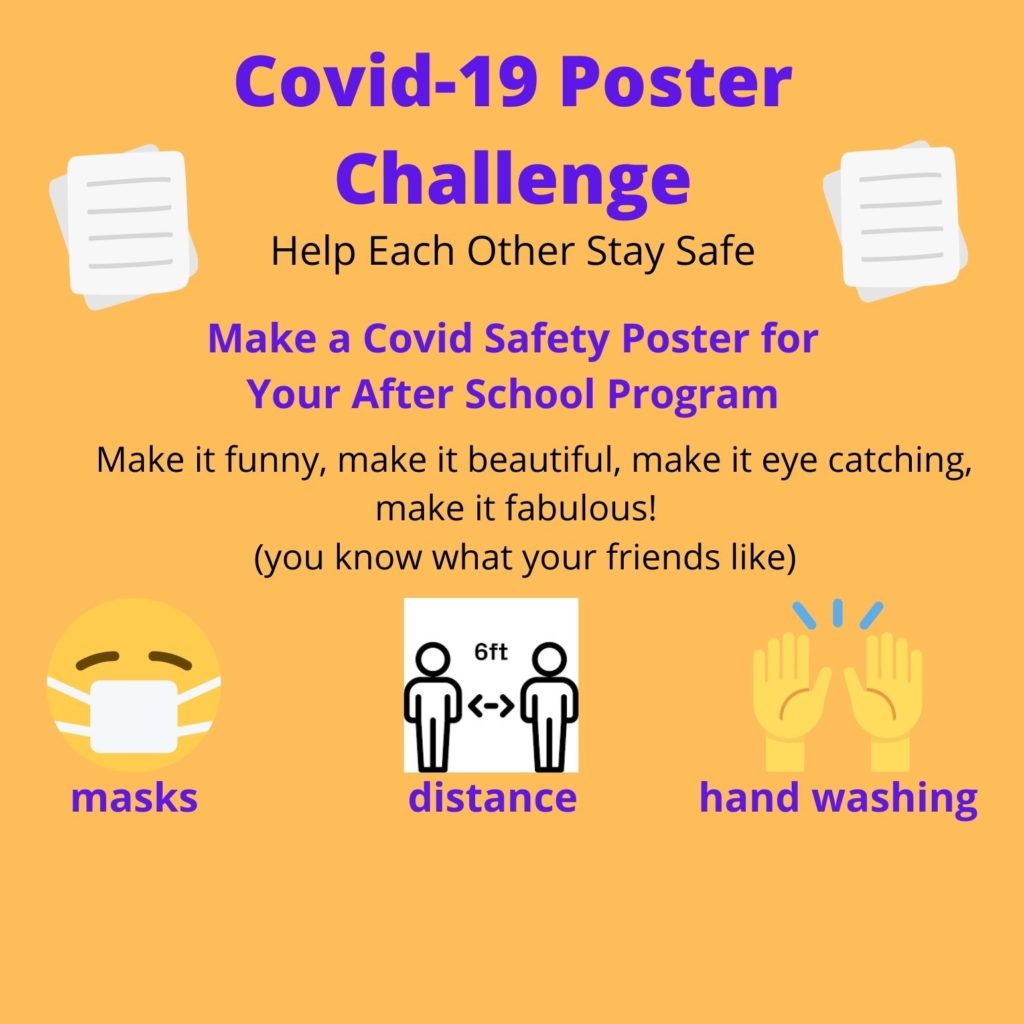 Make a Covid-19 Safety Poster for your after school program. Let everyone in the program know what they should do to stay safe from your point of view. Make it funny, beautiful, eye catching, fabulous…anything you want goes!
---
Week 16 (8/25/2020) – Logo Challenge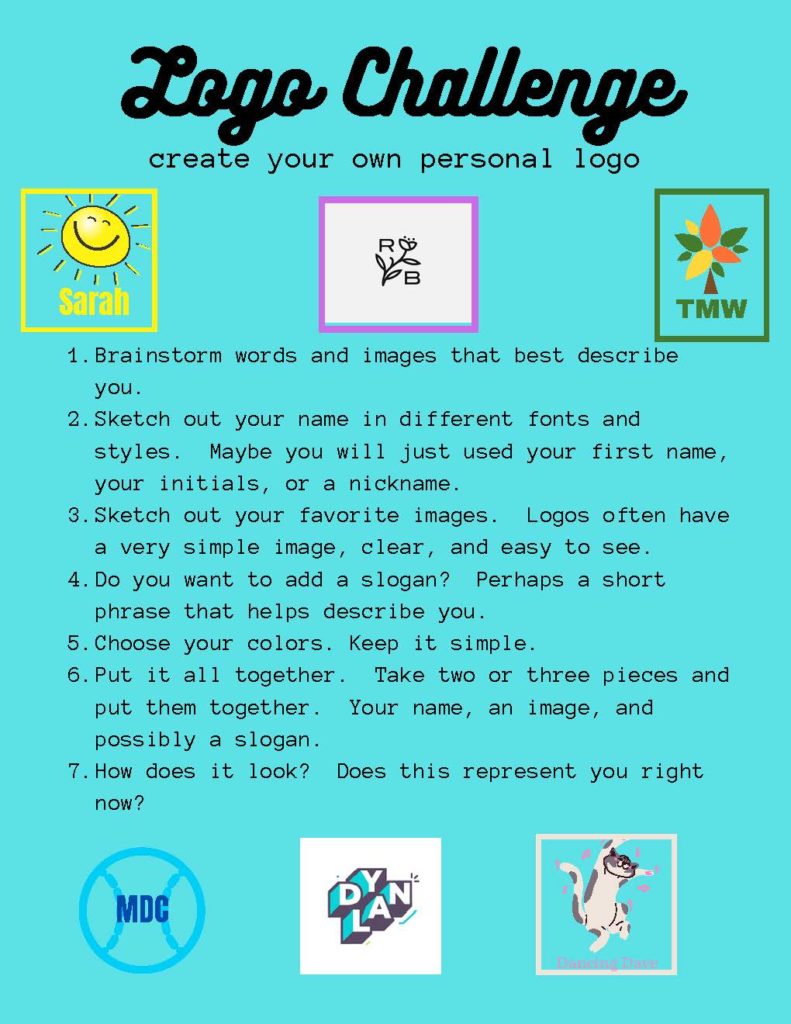 Create your own personal logo! All throughout history people have created art to represent their families and themselves. These are depicted with family crests, totems, flags and more. Here is your chance to create your own special image. A logo is a simple recognizable image representing you. What will you create?
Week 15 (8/17/2020) – Paper Airplane Challenge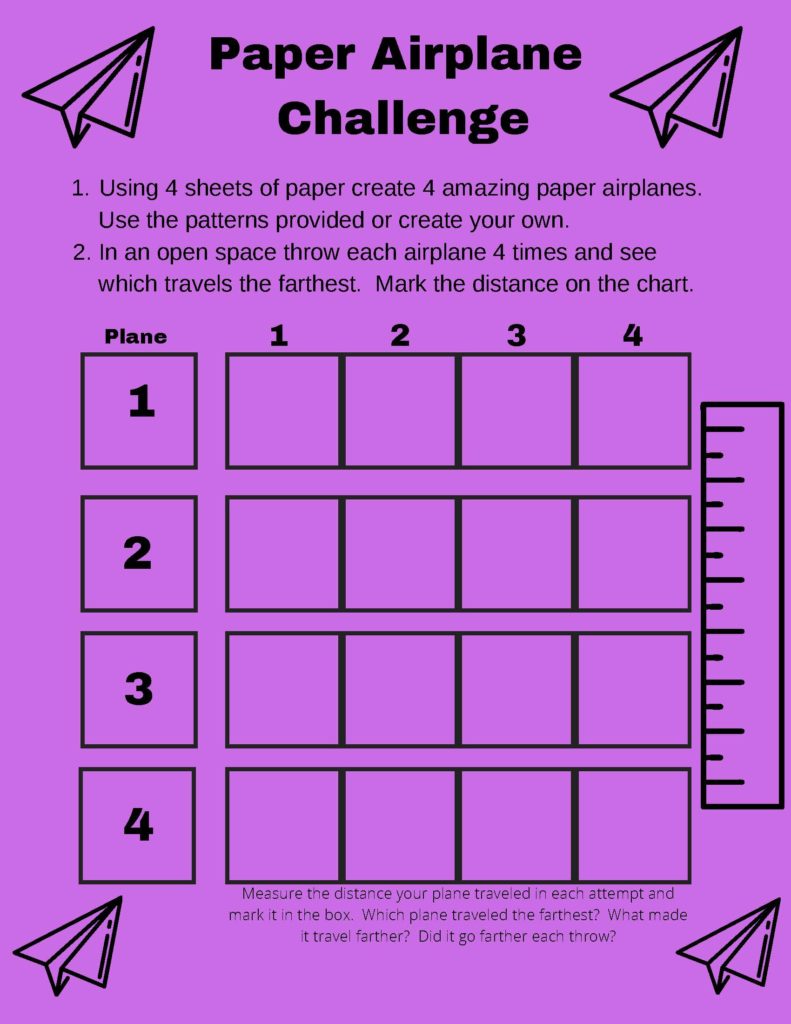 Have you ever tried to make a paper airplane? Did it fly? How far did it go? Do different styles of airplanes travel different distances? Your challenge this week is to create four different paper airplanes and compare their flights. Can you predict which plane will travel the farthest? Click on the PDF attached for chart and patterns.
Week 14 (8/10/2020) – Doodle Challenge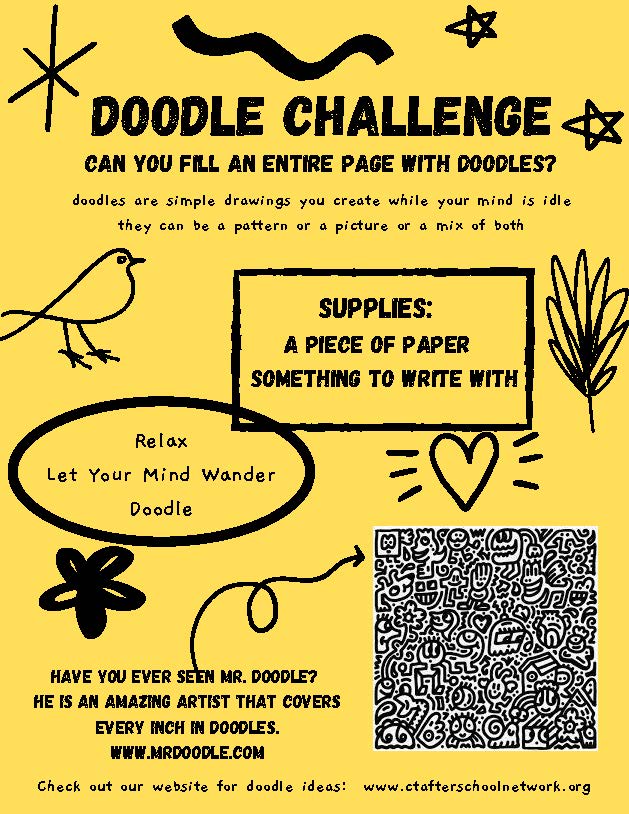 Have you ever doodled on the edges of your paper? Doodled when you were bored? What if we actually spent time doodling and tried to fill an entire page with doodles? Let your mind wander and create your own doodle page. Want to know what a professional doodler looks like? Check out Mr. Doodle, for amazing live doodle sessions.
---
Week 13 (8/3/2020) – Weather Station Challenge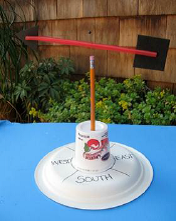 The summer is a great time to set up your own weather station and record the many changes you see. There are three tools that you can build to create your own weather station. Use the attached PDF to build your own and measure temperature, wind direction, and amount of rainfall.
---
Week 12 (7/28/2020) – Pick 5 Fitness Challenge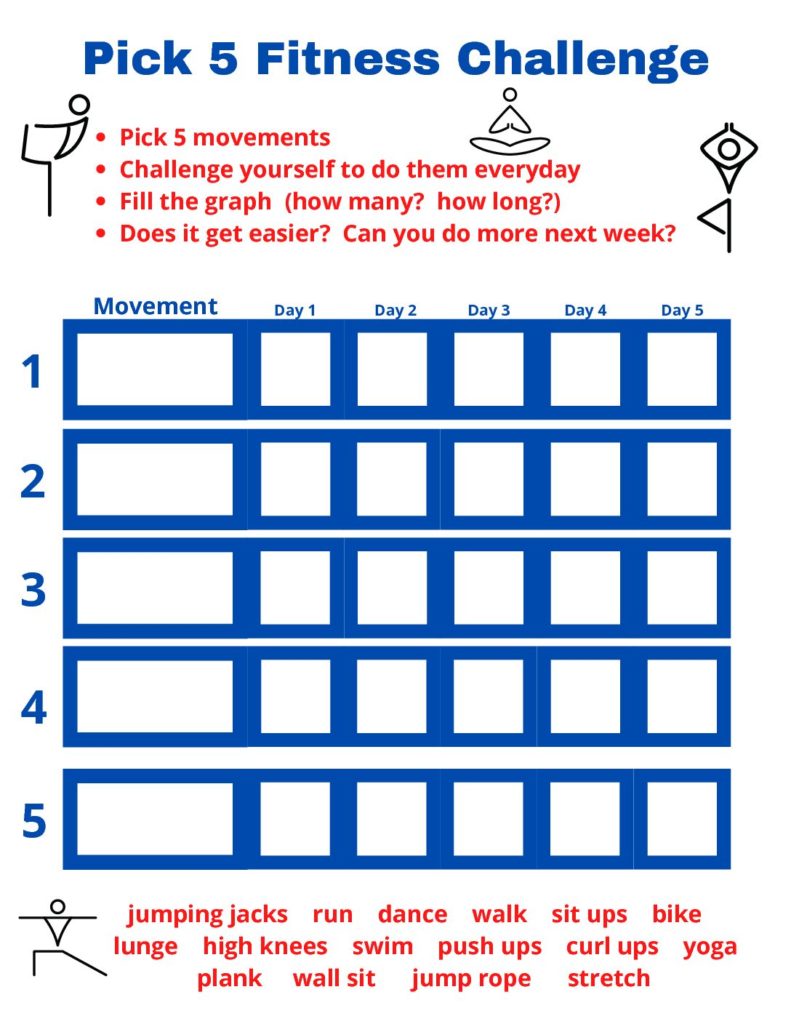 Let's get moving! In this challenge, you choose 5 movements and do them everyday for a week. Track each movement and see if you could keep doing them after just one week! Click here for more fitness ideas.
---
Week 11 (7/21/2020) – Recipe Challenge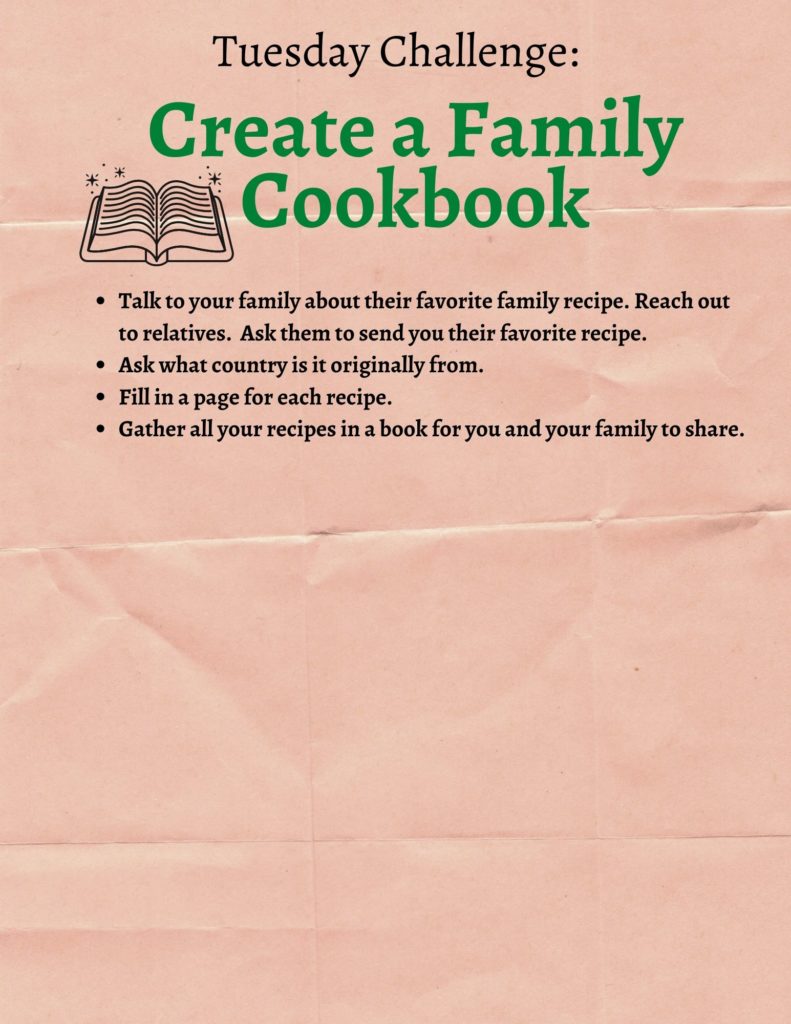 Did you know that some of the most treasured things can be a recipe from your grandmother, grandfather, or anyone else? We always remember the foods we loved that came from a place of love. Your challenge this week is to create a family cookbook. You will work slowly but as time goes by you will have a treasured cookbook of all those wonderful foods you ate.
The best part…when you grow up and are away from home you can bring a piece of it with you. Click here for a blank recipe card and check out the image above for ideas how to start.
---
Week 10 (7/14/2020) – Poetry Challenge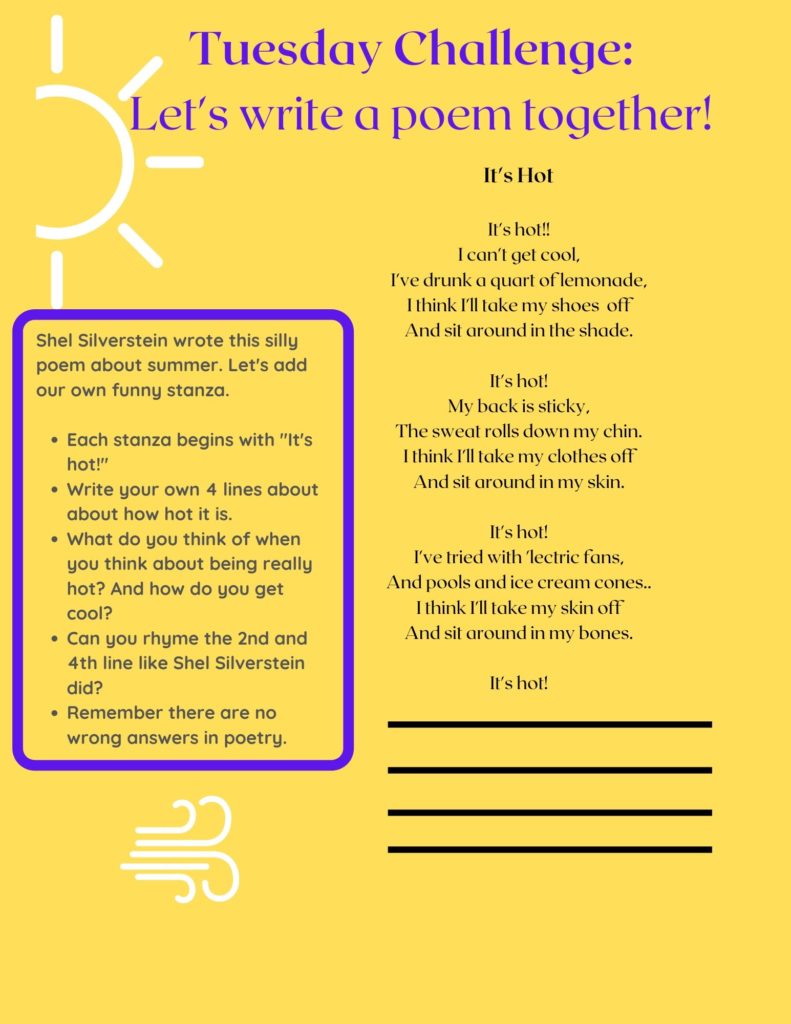 Let's write a community poem!!! Using Shel Silverstein's silly poem It's Hot!, follow Silverstein's form and add a stanza to the poem. Think about the following to help you when writing out your stanza. How do you feel when you are hot? How do you get cool? Remember there are no wrong answers in poetry. Click here for PDF version.
---
Week 9 (7/7/2020) – Create Your Own United States Postal Stamp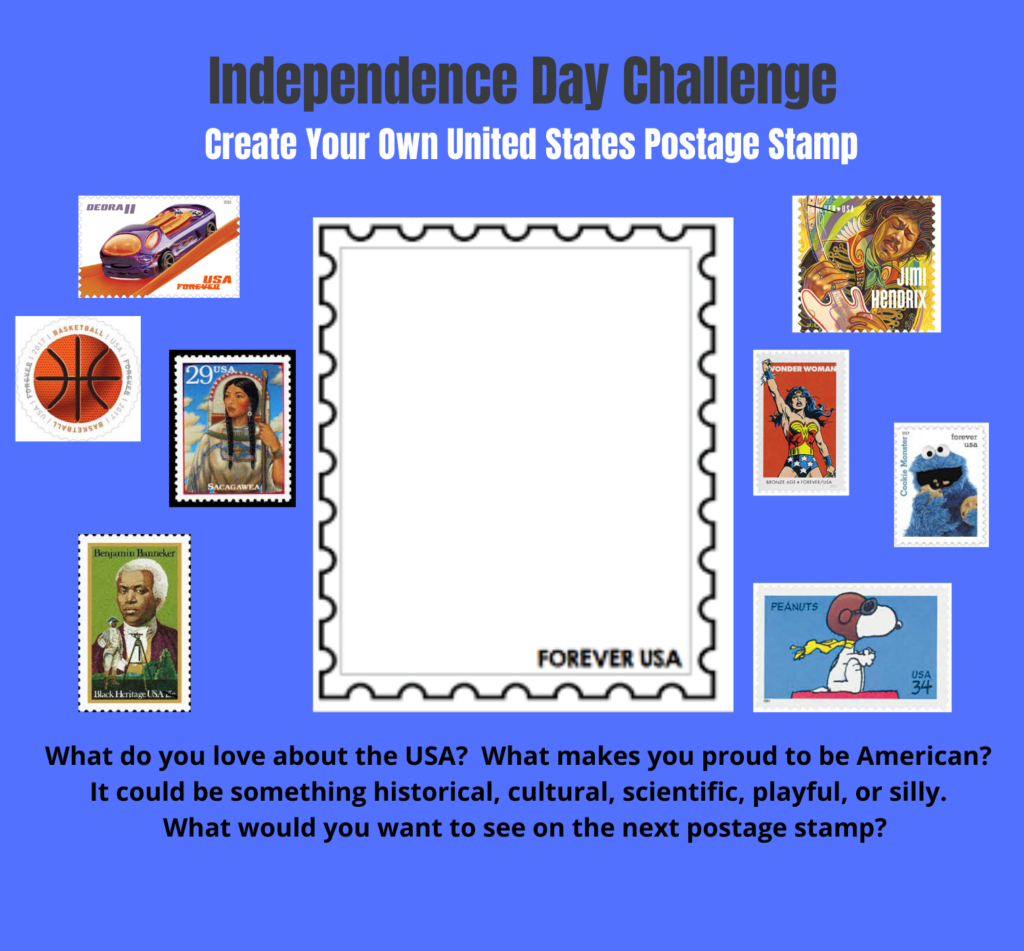 What would you put on your own postage stamp. Imagine being an artist who has been given a project of creating a stamp for everyone to use. What would you put on it? You can use the template here to draw your inspirations.
---
Week 8 (6/30/2020) – Create Your Own Comic Strip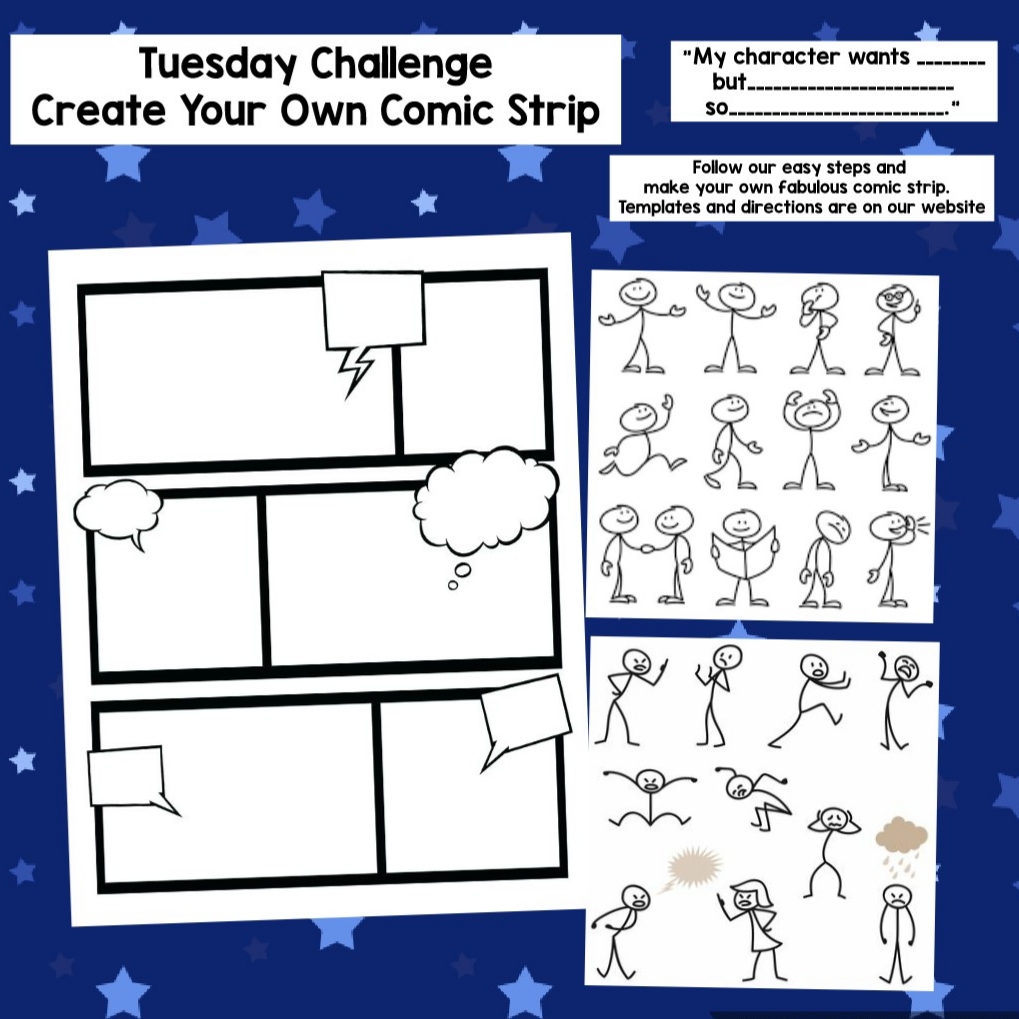 Have you heard of Calvin and Hobbs, The Far Side, Peanuts? These are some of the oldest and best comic strips ever!!! Follow our easy steps and make your own fabulous comic strip. Who knows, you may be featured in the future! Check out the PDF instructions here. See below for easy-to-use templates 1 and 2.
---
Week 7 (6/23/2020) – Summer Vision Board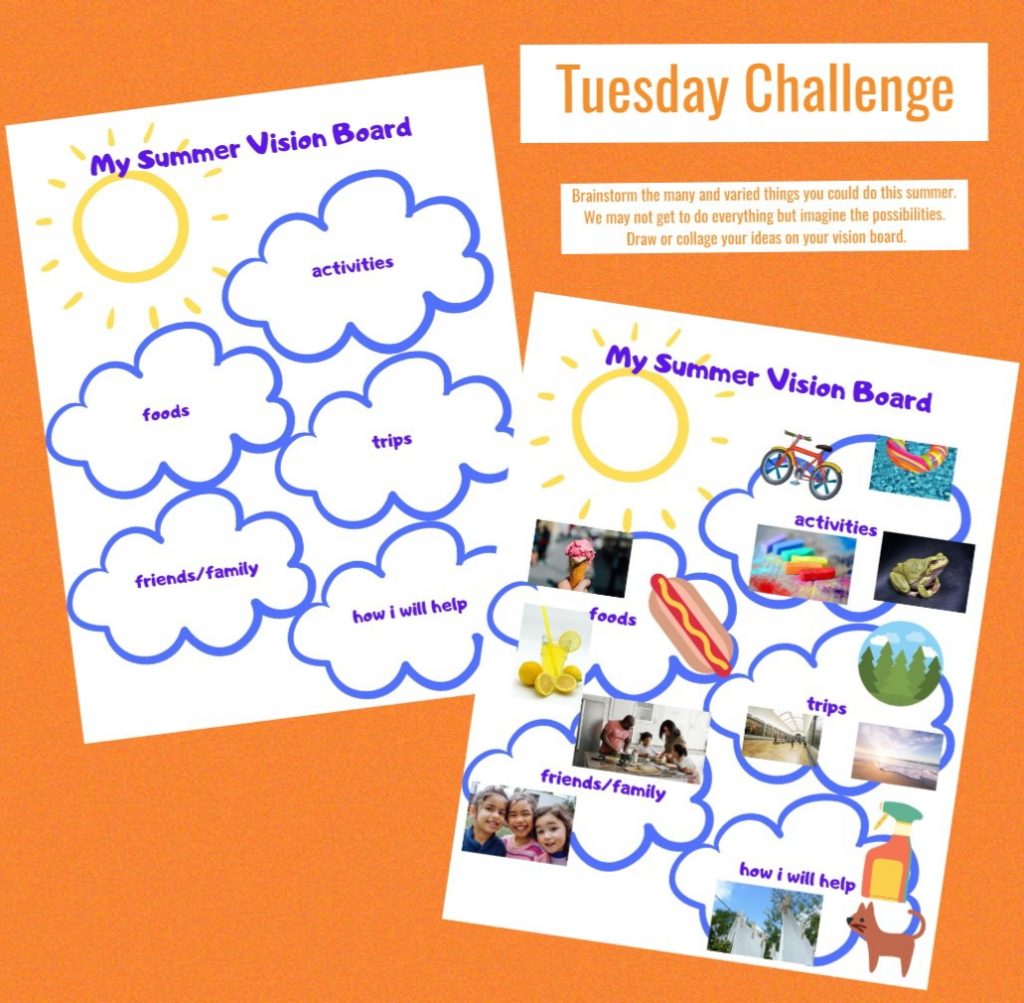 Imagine the many and varied things you could do this summer. We may not get to do everything but imagine the possibilities. Draw or make a collage of your ideas using a vision board. Use the template provided here or make one that is special for you.
---
Week 6 (6/15/2020) – We're Proud of You Challenge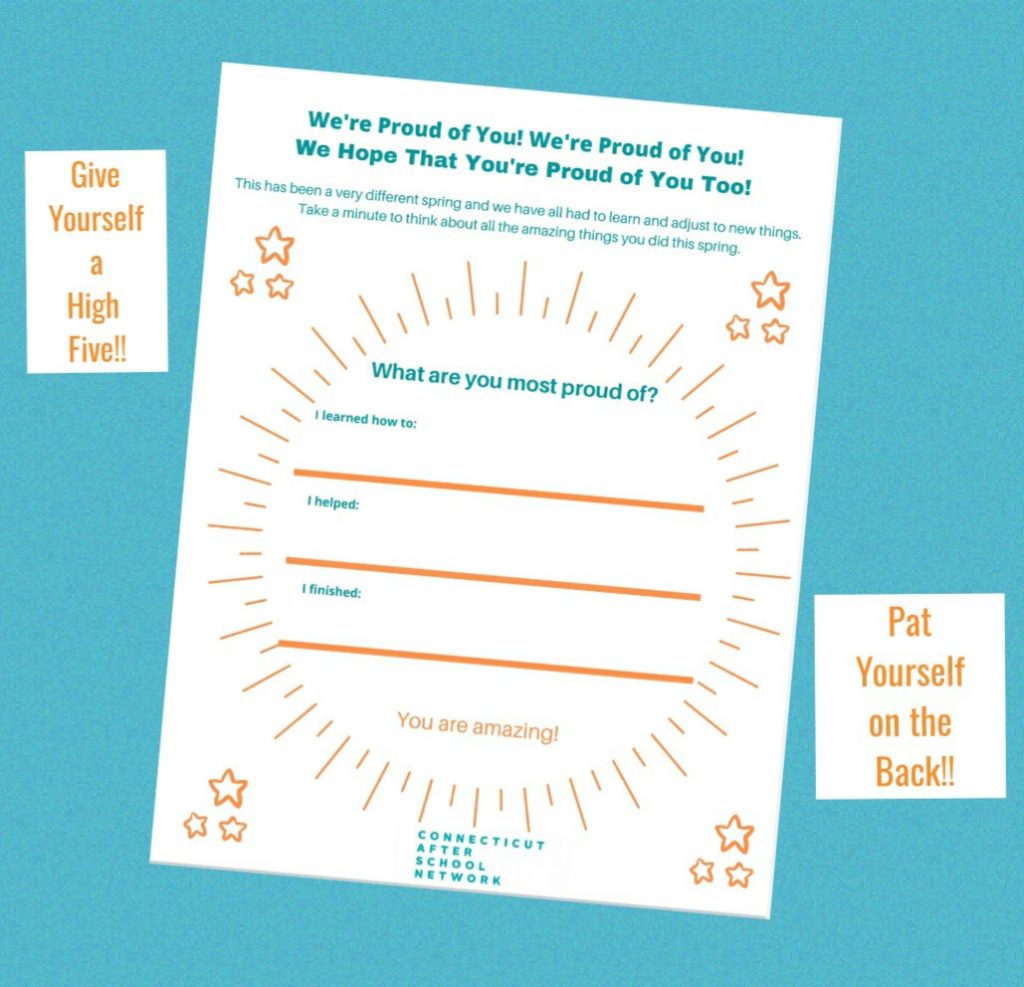 The Connecticut After School Network is So Proud of You! This has been a very different Spring season and you have done some amazing things. We challenge you to write down or draw "What you learned", " How you helped", and "What you finished"…then give yourself a round of applause. Click here for PDF file.
---
Week 5 (6/8/20) – Bird Watch Challenge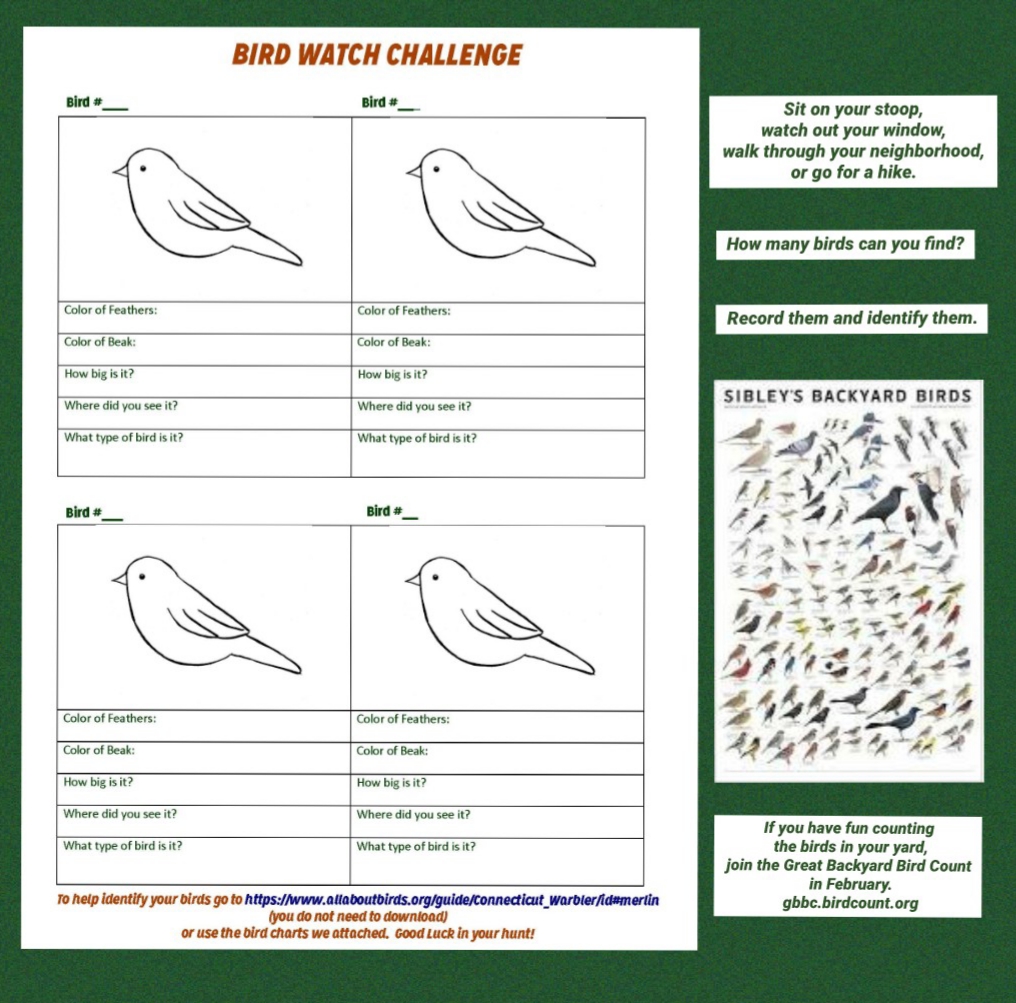 Take a moment to look at the birds in your neighborhood. How many different types of birds can you find? Record them and identify them, you may need more than one bird watch form. Identify your birds using the bird charts CT's Backyard Birds/Sibley's Backyard Birds or Merlin at allaboutbirds.org.
Week 4 (6/2/20) – Movement Challenge
This week's challenge is a Movement Challenge. Do you need a quick break from your learning, your worries, your boredom? Or just a chance to move your body? Roll a die and do one of the challenges next to that number. Don't have dice? You can use 6 playing cards or you could write the numbers 1-6 on scraps of paper and pick a paper. Have fun and keep moving! Click here for the Movement Challenge form.
---
Week 3 (5/26/20) – Silly After School Add-a-Word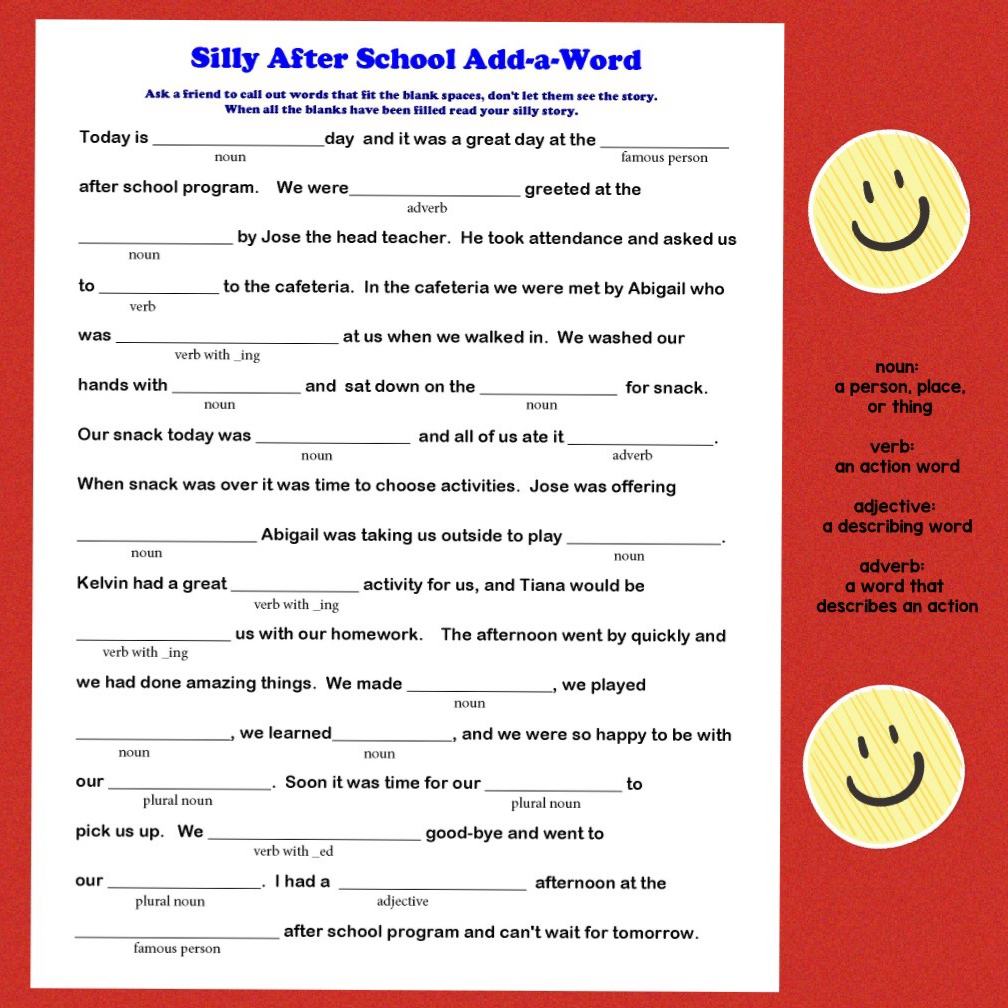 A short week silly add-a-word! Ask a friend to call out words that fit the blank spaces, don't let them see the story until all spaces are filled. Click here for PDF.
---
Week 2 (5/18/2020) – Recycling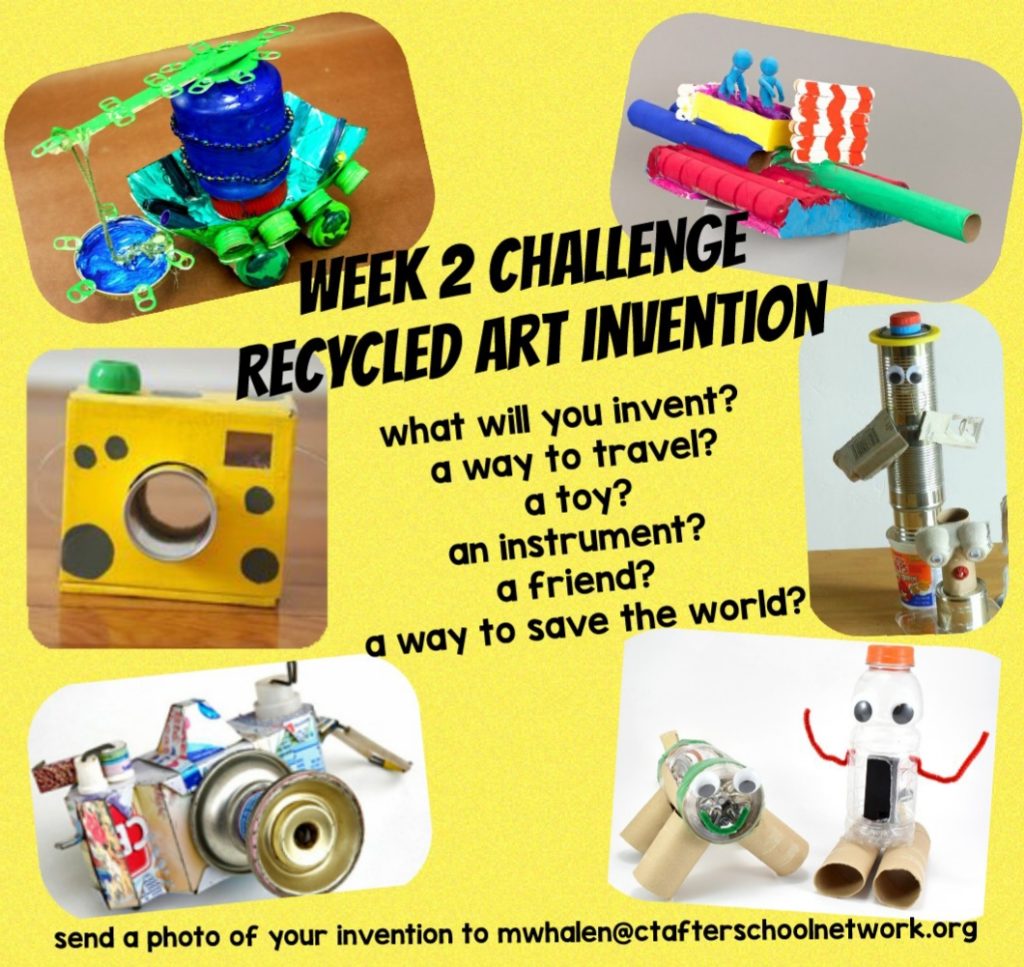 Take ordinary recycling and turn into something amazing. What would you invent? Send a photo of your invention to mwhalen@ctafterschoolnetwork.org and we will post it on our Facebook and Instagram accounts.
---
Week 1 (5/12/2020) – The Reading Log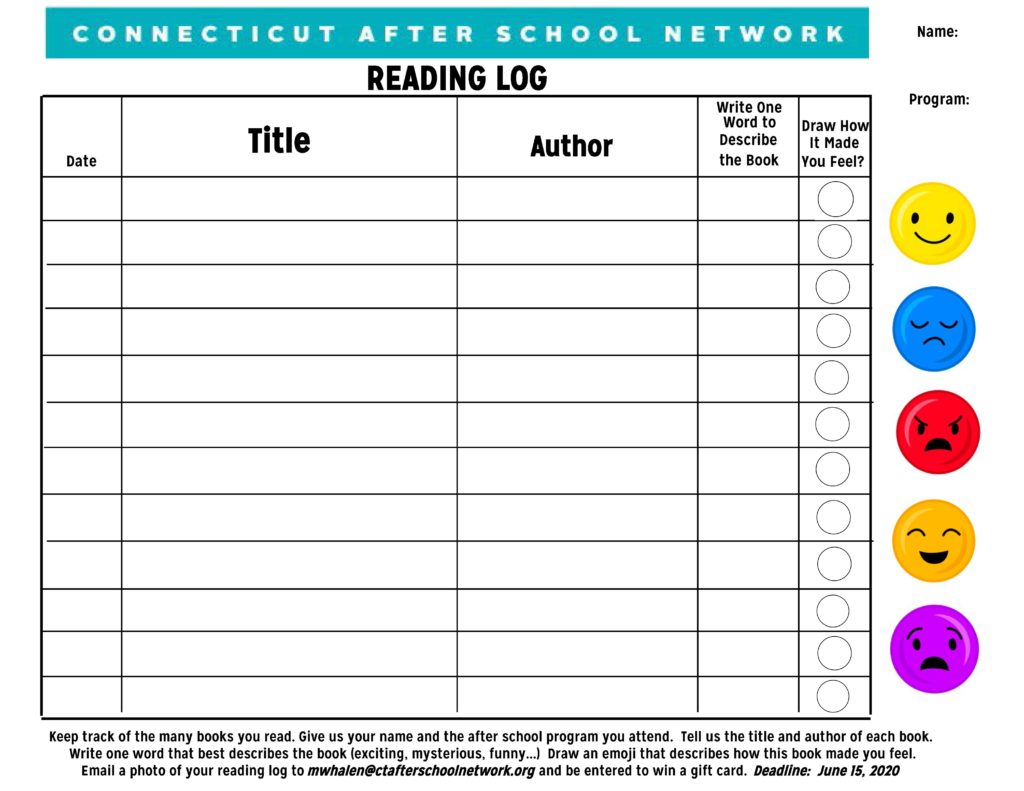 The first challenge is a longer challenge but it comes with the opportunity to win a prize. We are providing the CT After School Network Reading Log. We want to celebrate all the amazing reading that is going on out there. Children can fill out one or more reading log. They do not have to fill in every line, the quantity is not important. Any type of reading material is accepted: novels, graphic novels, picture books, online reading pieces, comic books. Reading logs should be emailed to mwhalen@ctafterschoolnetwork.org by June 15th to be entered into the drawing for a gift card. Click here for the Reading Log.