You shop. Amazon gives.
It's that simple. Take two minutes to select the Connecticut After School Network as your charity of choice before shopping on Amazon, and they'll donate half a percent to the Network.
All you have to do is use the website smile.amazon.com and select the Network as the charity you want to support, then every time you shop through smile.Amazon.com the Network benefits.
All the same deals and savings are available on smile.amazon.com – this does not cost you a penny – but all of Amazon's pennies can really add up, especially if you let others know about this offer.
It only takes three steps:
1) Go to smile.amazon.com, where you'll see this screen: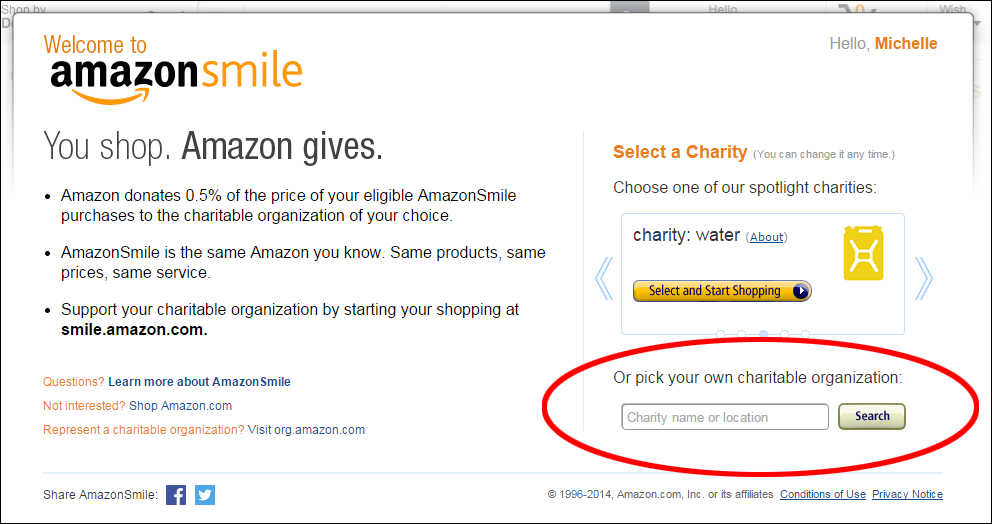 2) Type Connecticut After School Network in the box and hit the Search button.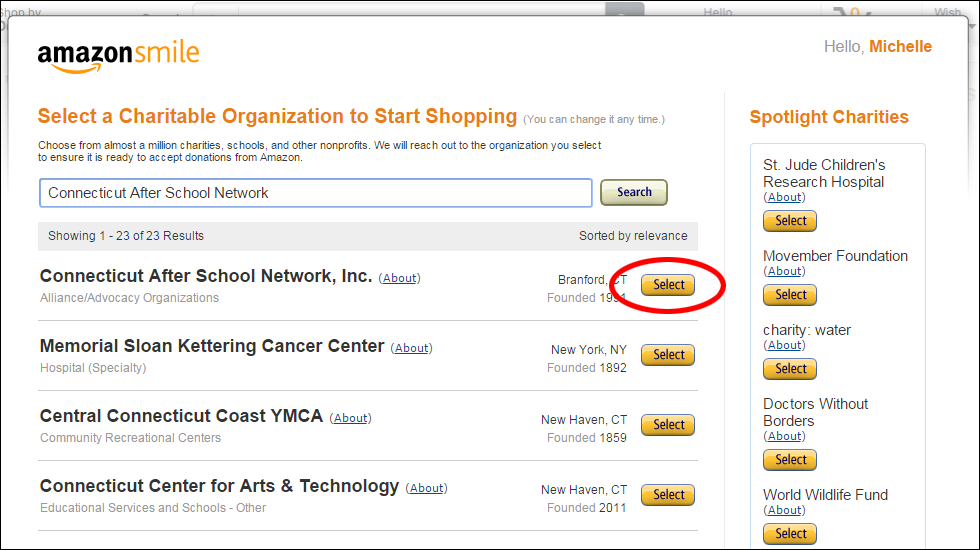 3) Choose the yellow Select button next to the Network's name.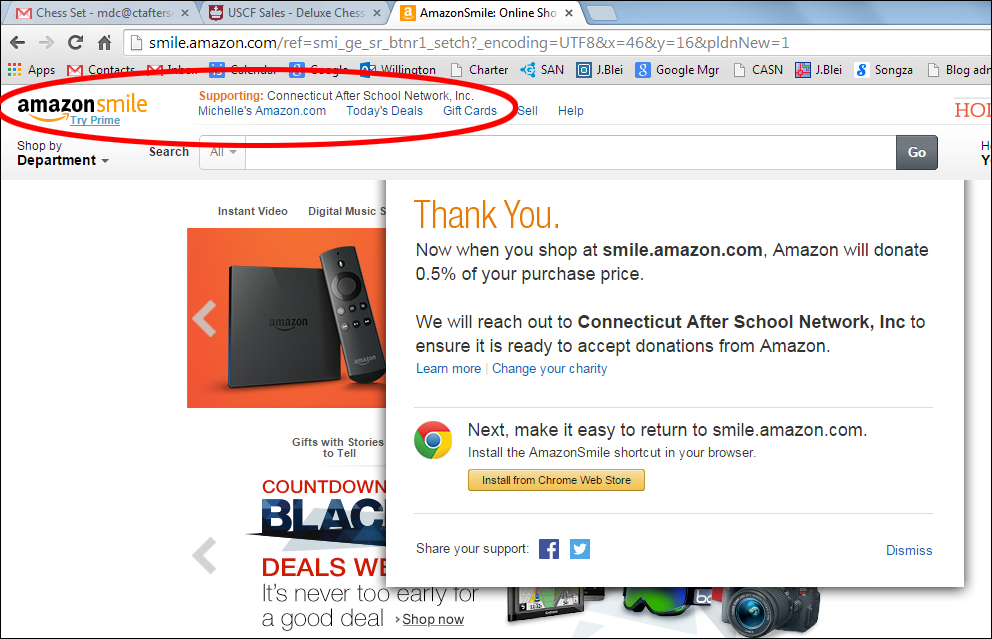 That's it! — Every time you want to purchase from Amazon, go to smile.amazon.com, and the Connecticut After School Network will appear in the upper left hand corner as your charity of choice.
If you use Facebook or Twitter or other social media, please let others know so they can help us too — every little bit helps!
Your support allows us to continue to provide great training and speak out for after school and summer programs throughout Connecticut.
Guilt-free shopping — not only for your holiday shopping, but all year round!