So welcome back. It's been a very quiet summer. Recently I heard a program on NPR about pupil shape. You know, those dark holes in the center of your eyes. They open up when it's dark and they shrink when it's bright. Bet you never thought about the shape of those pupils.
You already know that human pupils and some animals are round. Did you also know that there is a strong link between the shape of the pupil and the animal's way of life? But that link only works if the animal is short to the ground. Still, pretty amazing!
So, what they found was that larger predators have round pupils, lions, tigers and bears…oh my! That's because they are taller and chase their prey. Cats and dogs have vertical slits for their pupils. If you are the kind of animal that gets hunted you probably would have horizontal slits with your eyes on the side of your head. This would let you see in all directions…so you wouldn't get eaten.
If you're interested click here to visit the link listen or read about some more particulars about animal pupils and something the researchers didn't expect to find with horses and sheep.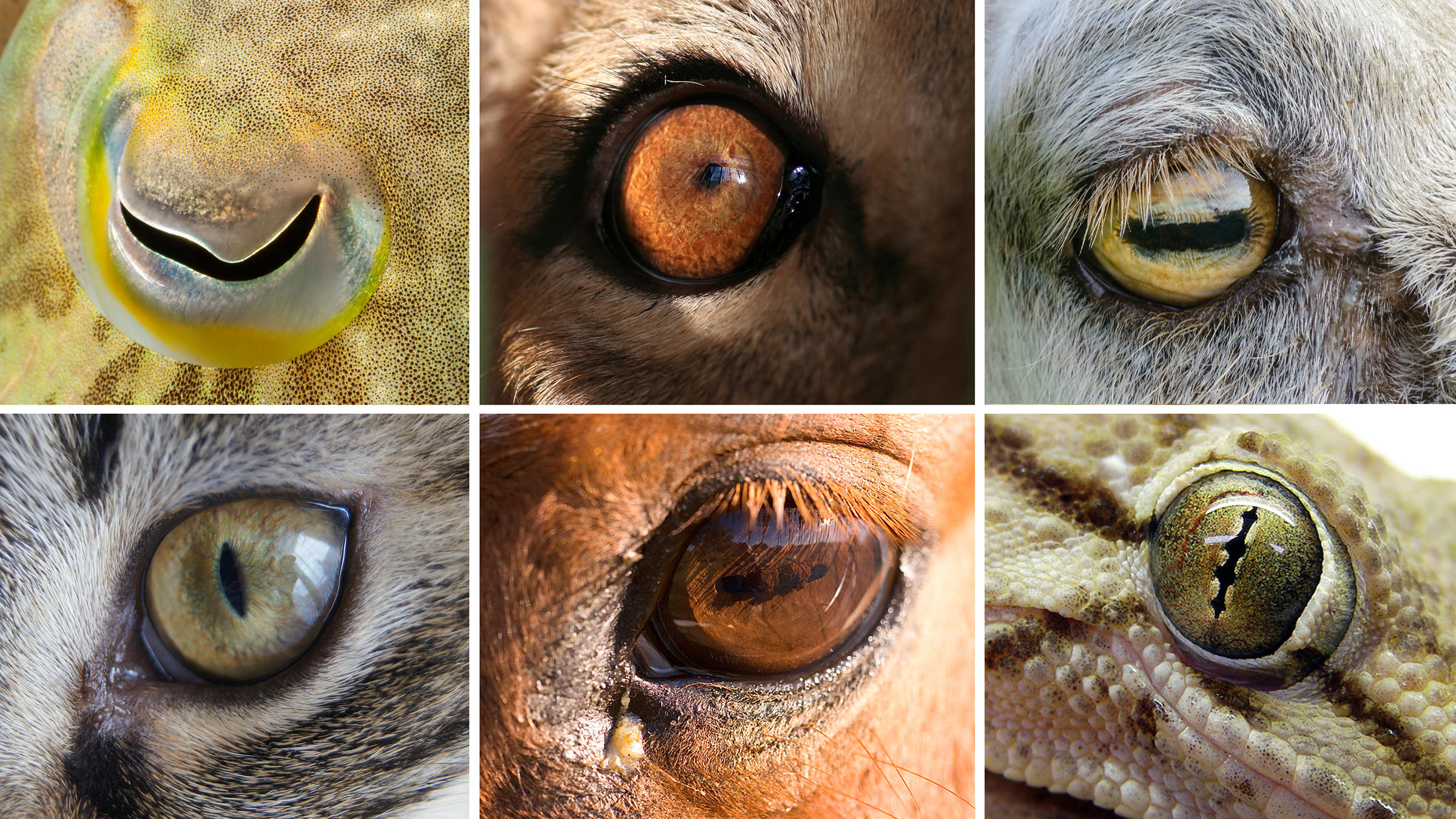 Can you guess which eyes belong to what animal? Top row, from left: cuttlefish, lion, goat. Bottom row, from left: domestic cat, horse, gecko.