The Bruce Museum in Greenwich, Connecticut has kicked off a new year of school and family programs. There is one component of the year that the Bruce Museum staff are all especially looking forward to: their partnership with ROSCCO, a participant in our Neighborhood Collaborative program. ROSCCO has been providing on-site After School programs in Stamford for more than 40 years. By collaborating with ROSCCO the Bruce Museum is not only bringing art and science to students at 12 public elementary schools in Stamford; they are also able to work with these students consistently through their participation in ROSCCO's afterschool program.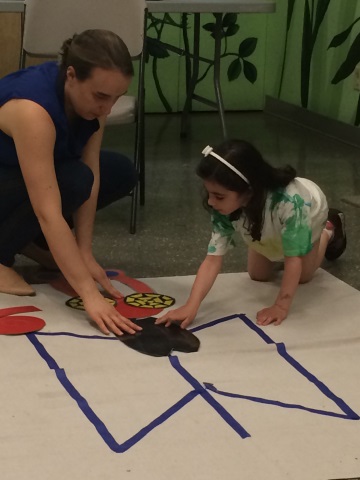 Repeat visits allow students to make the Bruce Museum theirs, while visits to ROSCCO centers by Brucemobile educators bring the museum into the classroom. All education programs led by Bruce Museum educators are inquiry-based and combine art, science and history to present information in a cross-curricular and contextually logical way. While the educational benefits of this partnership are manifest there is another, less obvious, benefit: students are exposed to a world beyond their homes and neighborhoods. Visits to the Bruce Museum are a gateway to a lifelong appreciation for museums and all they have to offer. Thanks to a generous gift from GIVE: Steven & Alexandra Cohen Foundation, the Bruce Museum is able to offer no-cost inquiry based programming to more than 3,500 students annually through its Neighborhood Collaborative.
The Bruce began with the intention of being "a natural history, historical, and art museum for the use and benefit of the public". It has accomplished its mission for more than a century thanks to partnerships with ROSCCO and other like-minded organizations. To find out more about the Neighborhood Collaborative Partnership with ROSCCO, click HERE. For more info about Neighborhood Collaboratives with the Bruce Museum please contact Corinne Flax, Manager of School and Community Partnerships at cflax@brucemuseum.org. For more information about ROSCCO please visit their website www.roscco.org or contact Christina Ramoglou, ROSCCO's Executive Director.