A couple of weeks ago, I watched former Vice President Joe Biden, deliver an emotional and inspiring eulogy for Senator John McCain, who died of brain cancer at 81. Biden eloquently said, "John understood what mattered in life; trust and character." This part of the speech resonated with my personal passion for character development. I believe socially and emotionally competent children develop into citizens with integrity and great character. Social-emotional skills help to define what good character appears like in practice. In this series of blogs highlighting social emotional learning (SEL) curriculum, I will give a snapshot of the Character First Curriculum produced by a division of Strata Leadership.
Character First Education focuses on building students' positive social values and character skills. The curriculum spotlights teaching the vocabulary attached to learning about character traits. The overall curriculum ranges from K-12th grade. The K-5th elementary curriculum targets 20 character traits, and each lesson contains three hours of instruction. Each section includes an introduction to the character trait, a discussion, and learning objectives related to that trait. Also, students will discuss how the lesson relates to their real-life experiences.
Each section includes a variety of activities that last 15-20 minutes each. Educators can choose when and how to deliver lessons. Character First suggests on focusing on one character trait per month with each experience ranging from 10 to 20-minute lessons per week.
After school aims to increase students' self-esteem, resiliency, and stronger school engagement. For this reason, teaching education in an after school setting is an opportunity for educators to help students develop the character-building skills that are not always possible during the school day.
Click here for others in this series on social emotional learning curriculum that is useful in afterschool and summer programs.
To learn more about the Character First Program visit their website http://characterfirsteducation.com/c/. You can also click here to download free lessons on each character trait.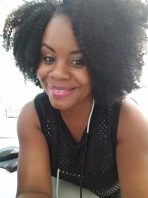 Tiana Brown is the Assistant Director of Learning Centers at the Norwalk Housing Authority