Our Feel Good Friday blog gives us am inside to learning more about the Network staff! Here is what is making us feel good lately!
We look forward to sharing our small blurbs and hope you do too. Comment or share what you think…would you like to be included? Send your feel-good moment to Marla at mberrios@ctafterschoolnetwork.org and be featured next week!
---
Aridyan: We got Elon a new space where she can play and I just wanted to share how cute she looks in it!
Marla: This may not seem like a big deal, but if you own cats, it will certainly make sense. I have 3 fur babies. Desmond (the oldest), Dante and Daenerys (brothers). One of the 2 brothers, Daenerys (we call him Daeny…long story) we adopted in 2020 and was never a cuddle baby as his sibling Dante. Dante always wants lap time. But just yesterday Daeny did this. He lasted for about 5 minutes, but it was everything! I didn't want to move a muscle or touch him so he wouldn't move. He surely made my day 🙂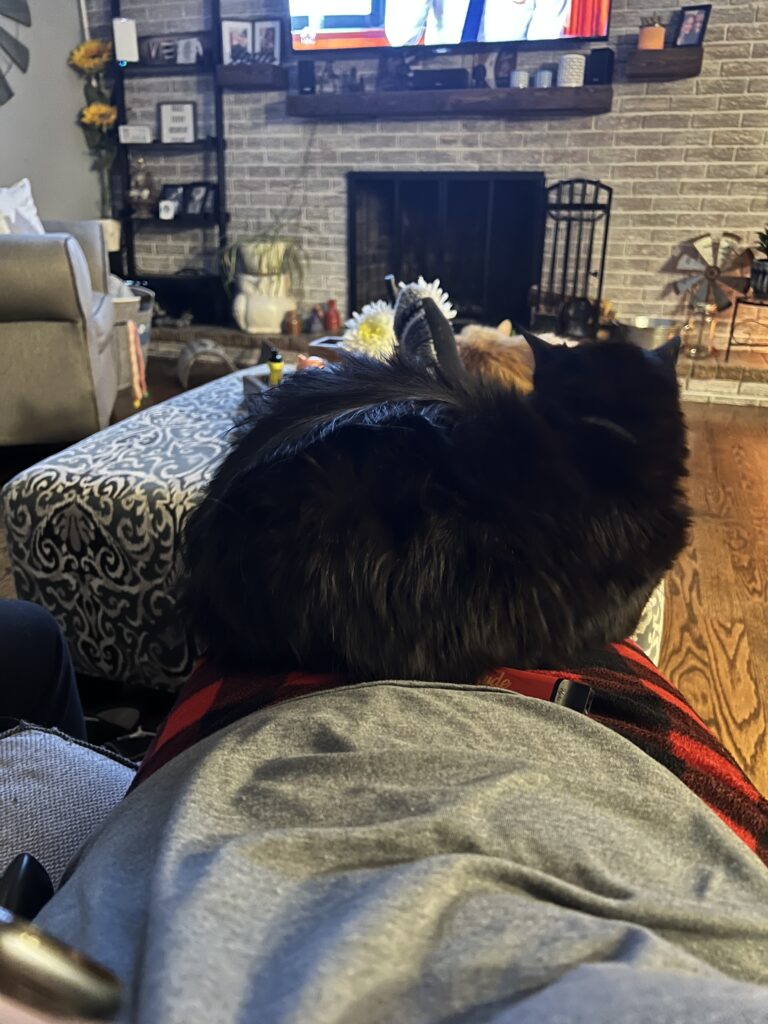 Monica: Spring springs eternal!!  Johnny B the goldfish was a tiny feeder fish I dropped in my tiny pond last spring.  He grew from 1 inch to 4 inches and thrived all summer.  When the temperature dropped, he disappeared to the bottom of the pond and the pond iced over and even when it thawed, he was hidden away.  I wasn't sure if he would ever reappear alive or dead.  Last week he zipped out across the pond, bright orange and chunky.   Nature is amazing.  Go Johnny B! (And yes, I need to do a little spring pond cleaning)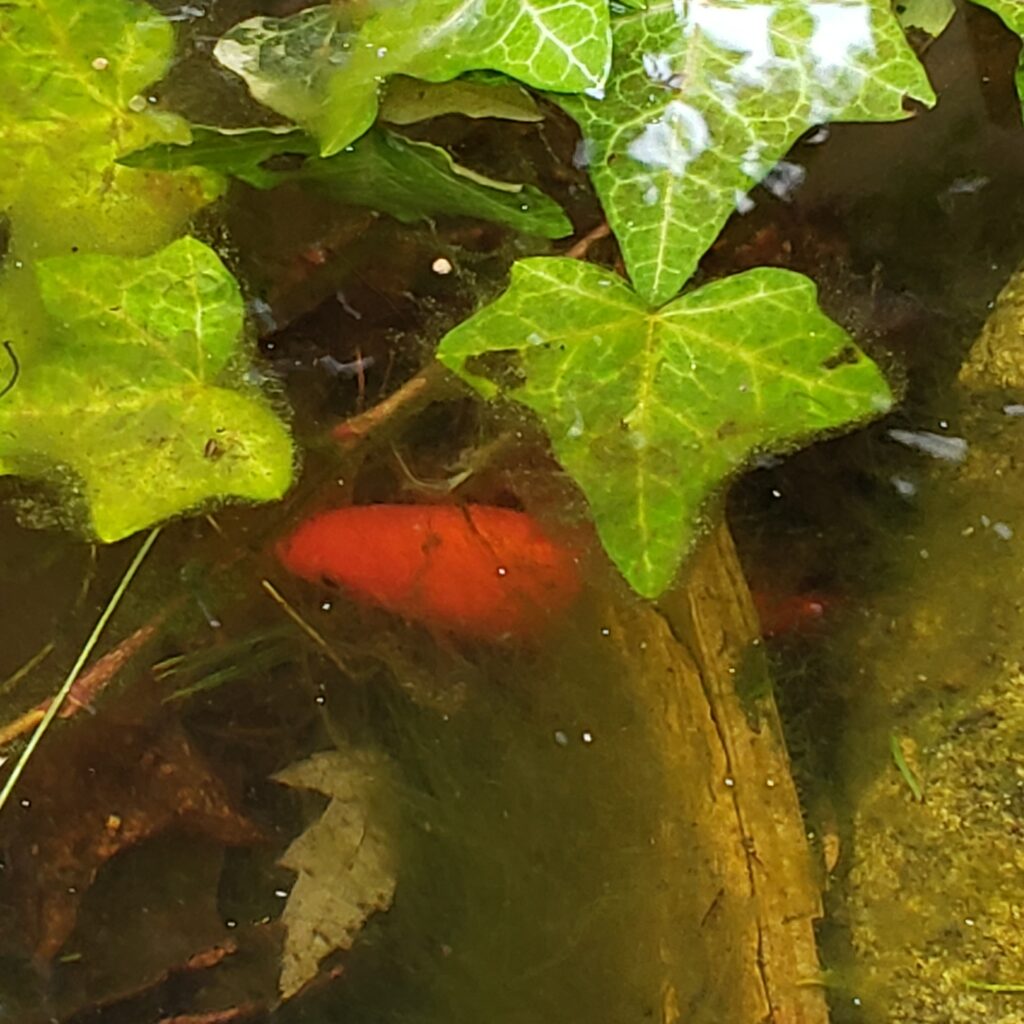 Shawna: Grateful we got to go out and enjoyed 9 holes of golf on Tuesday before the rain came this week. There were also lots of woodland creatures on the course, including a hawk and a black squirrel.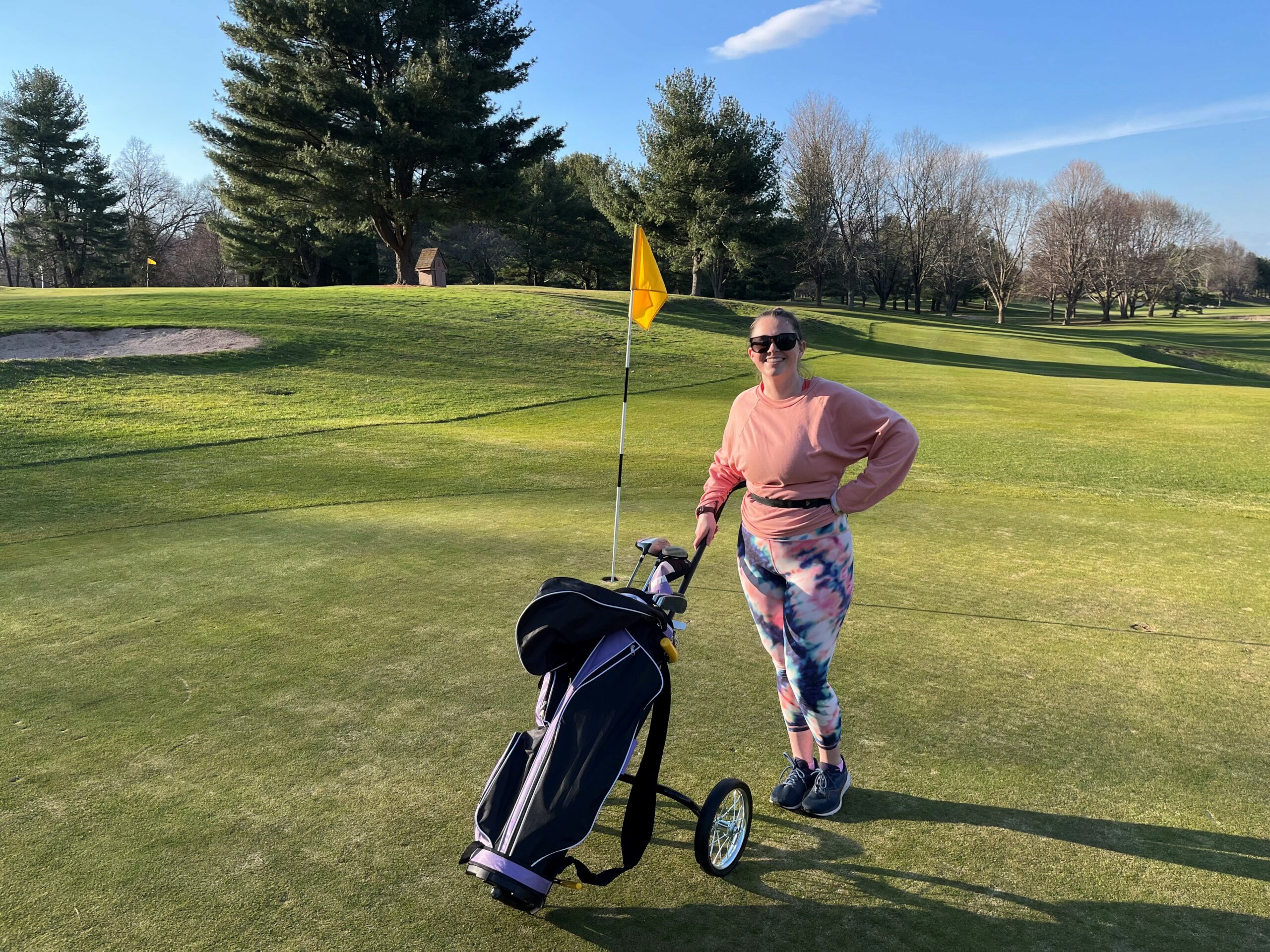 Barbara: This week I spent a lot of time at Lowe's! Last fall I had my oil heat converted to gas. Love the results! But it kind of wrecked my lawn in spots when they had to run the gas line from the road to my house. Well, I knew the rain was coming this week, and just in time I dumped topsoil in several holes where the new pipe was under, and then secured rolls of grass seed on top and have been letting the rain do its magic. I also sprinkled lawn building seed mixture in some of the bare spots in the yard. Fingers crossed! It was a lot of work, but it makes me happy that it's finally done!!