Join Shawna the first Monday of every month on Facebook Live at noon!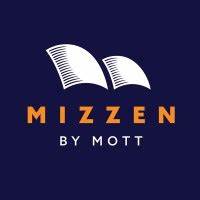 MIZZEN by Mott is a website and application created to support afterschool professionals' access to quality content. Learn all about the free resources Mizzen provides, get access to full hands-on activities with resources and materials list, while you watch Shawna Live!
Each month, Shawna will complete an activity Live on Facebook. She'll be able to recommend adjustments, share with you how to take one activity, build a curriculum, and provide you with some laughs during lunch time.
Be sure you don't miss it! (P.S. If you do, you'll always be able to watch the full live video afterwards on our Facebook page).
Mizzen Mondays
October 3rd
November 7th
December 5th
January 9th
February 6th
March 6th
April 3rd
May 1st
June 5th