Engineering Mindset 9: Children Work Effectively in Teams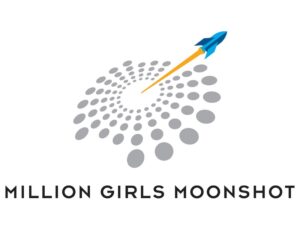 When you think teamwork skills as part of afterschool activities, I'm going to guess that science isn't the first activity that comes to mind.  Stereotypes may conjure images of wild-haired, lab-coat donning mad scientists or guys with pocket protectors and sports allergies sitting away from team focused activities.  But in actuality, successful STEM happens with tons of input and collaboration from other STEM professionals.  Imagine trying to construct and launch a space shuttle by yourself.   You just can't.  You need a team, maybe an army, a lot of money and so much education.  With that in mind, consider all of the fantastic inventions and knowledge we have.  Many of these things can be credited to one person, but all of them required the help and support of other people.  Just consider the whole history of the lightbulb (link from post 7),  Or THIS video sharing a record of stolen ideas.  
Remember Edison's work from Mindset 7?  The one where he worked tirelessly with the input of others, but ultimately finding success with the first commercially functional electric lightbulb?  Well, how about the one where he imagined that he'd found the best answer to getting electricity to all of those light bulbs.  He believed in direct current; a solution requiring a power generator like every block or so.  And he believed this so adamantly that he would not hear alternate ideas, leaving room for someone else's idea to come in and take over.  It could have been his, but because he had really great idea skills, great self-confidence, determination, and focus, but maybe could have worked a little on his listening, reflection and team/leadership work skills.  You can learn more about that and see what you think here.
Losing gracefully, graciously, and productively is a skill that takes practice and humility.  Good teamwork skills help for a number of reasons. These skills help you have the room to focus on your area of expertise so that everyone can all bring maximum depth of knowledge and skill to the table to reach a single goal.   Sure, on a professional sports team pretty much everyone can play every position, but the position you know them to be in is where their skill level is best.  Same idea.
So hopefully you'll keep in mind how to support building teamwork skills because STEM takes a great deal of teamwork!  Check out these resources to learn more and some resources for supporting team work skills–including in STEM spaces.
Making Teamwork More Intentional 
Teaching Teamwork Through Game Development 
Million Girls Moonshot May Resources
Projects
——————————————————————————————————-
Webinars
What is an Engineering Mindset?
Christine Cunningham
LISTEN TO RECORDING, USE POWERPOINT SLIDES IN TRAINING
——————————————————————————————————-
Deep Dive into each Engineering Mindset Practice
Christine Cunningham
LISTEN TO RECORDING 1, RECORDING 2, RECORDING 3
---
Role Models Matters Training for STEM Volunteers
Techbridge Girls Inc.
Ready to train volunteers and role models in your Network, school, or afterschool program? COMPLETE THIS REGISTRATION FORM to gain access to the Role Models Matter training developed by Techbridge Girls.
---
Incorporating STEM Role Models into Afterschool
National Girls Collaborative Project Team
——————————————————————————————————-