SEL Summer Program Resources
I love a good find! I bet so do you. Recently I have found tons of excellent free SEL resources on Pinterest's website. These easy to implement activities will need minimal time to prep and complete. Also, they will be a great add on too many of your scheduled programs.
In this blog post, I will highlight a few free printable resources that will jump-start your summer program's social-emotional learning initiative.
Here is a list of free resources
1.Summer Bucket List Creativity
This activity is a fun project to do in the first week of your summer program. In most cases, kids don't spend much time thinking about all of the fun things they want to do with their summer. This is a fun way to see what students want to do over those two months of freedom. Summer Bucket List Creativity for kids is a cool flap book where kids write about the friends they want to see, the places they want to visit, and the things they want to do. Summer Bucket List Creativity is a great activity to do with your 1st – 5th-grade students. https://www.whatihavelearnedteaching.com/summer-bucket-list-craftivity/
2.Free Social Problem-Solving Task Cards – Teachers Pay Teacher
This activity is a set of 10 free task cards that identify social scenarios and situations that kids can relate with and discuss as a group. After reading each scene, the kids are asked to determine how they would solve each case. The cards are organized into five different sets that target different situations: With friends, with family, in the classroom, at recess, and at lunch. Click here to download.
3. Perspective-Taking Social Skills Lessons (Teachers Pay Teachers)
This great resource includes two complete activities with an educator guide and lesson plan. These lessons aim to teach critical social skills on perspective-taking to kids: including understanding perspectives, developing their perspectives, and recognizing there can be more than one point of view in a situation.
If you are looking for additional Free SEL activities visit the following websites below:
https://ideas.classdojo.com/
https://theteacherdresscode.com/lesson-planning/social-emotional-learning/
https://www.sanfordharmony.org/how-to-get-started/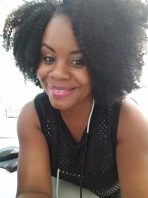 Tiana Brown is the Assistant Director of the Norwalk Housing Authority Learning Centers