Why Children Tease
In a perfect world, children wouldn't make fun of each other. Unfortunately, we do not live in an ideal world- and teasing is a typical behavior among younger people. With concerns of bullying in our schools and the impacts it has on our youth, its important to have knowledge about why children may engage in teasing and what educators can do to make a difference.
For starters, we should first understand exactly why a child might engage in teasing. There is quite a variety of reasons, some of them might be:
● To feel more powerful
● To get attention
● Struggling to make friends
● Learned behaviors from home or other peers
I personally believe that the deeper reason why children make fun of others is that they struggle with managing their inadequacies. Often when children poke fun or laugh at each other, it is because they are able to point out the "weaknesses" of others, and in doing so, it makes them think they are better than them.
We all know that no two children are the same. Every child possesses their unique talents, interests, and strengths. Nevertheless, children will compare themselves to another child to determine whether they're "better" than that person.
Parents and educators can help support children by providing them with replacement behaviors that counteract teasing or bullying.
● Encourage a child to join in with games as one of the crowd; explain no one has to be in charge
● Encourage the child to be kind and give praise/reward to children who are positive and kind
● Encourage children to look for 'good' attention and help them identify ways in which they can make meaningful contributions to the classroom and to their peers
● Encourage children to help people build their skills instead of putting them down because they're not very good.
● Teach children to set goals for themselves, for example, "Today I will make good comments about three people." ('build-ups')
● Encourage children to learn to cooperate with others – do what other people want, not just what they want! Stepping outside of our comfort zone can be fun- make it into a game!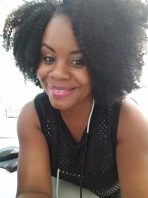 Tiana Brown is the Assistant Director of the Norwalk Housing Authority Learning Centers