How to Prepare Children for Group Activities
I have to say, I have conducted a few group activities that ended in chaos and have left me wondering what went wrong. Through my experiences, I have learned the skills and strategies that help children develop in learning the skills and benefits of working together in groups.
Here are a few quick tips to help you facilitate productive group activities.
1. Discuss with your students the purpose of the working agreement.
2. Children need to learn what is expected of them whenever they are working together.
3. You must listen carefully, without talking or doing other things.
4. You need to look at the person who is speaking.
5. Think about what everyone is learning.
6. Remind children to talk clearly and respectfully, so everyone knows what they are thinking.
7. Have students read the group working agreements aloud together
8. Remind the students to be ready to explain their reasoning.
We all know the advantages of working as a team. Children build communication skills by learning how to problem-solve together. These tips will help you prepare the students for a successful group activity. Providing them with explicit direction will better guide them through the experience.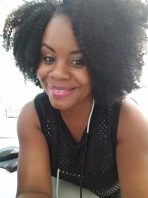 Tiana Brown is the Assistant Director of the Norwalk Housing Authority Learning Centers