Engineering Mindset 10 and Beyond : Children Envision Themselves as Engineers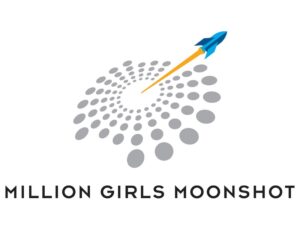 Anyone Can Be An Engineer (or STEM professional) with the Right Set of Skills, Opportunities, Supports and Interests
So while you might still consider the Wright Brothers and Elon Musk, NASA and aerospace first when you think about engineering; Einstein when you think genius, physics, math and science, I hope you might also think about the people responsible for the design and reconstruction of the highways and intersections and the newest toothbrush that cleans better than ever. But I also hope you think of Sally Ride, Marie Curie, Mary Jackson, and Hedy Lamarr. I hope you remember all types of people have engineered, invented and discovered things we need.
But I ALSO hope you think about your students. We've learned that anyone can be an engineer or scientist as long as they can be someone with an open, creative, problem-solving mind. Someone who looks for multiple solutions and sees failure as an opportunity for success. Someone who is thinking of new solutions, fresh ideas and alternate views. Someone who isn't afraid to fail or try something new. Someone who is curious about the world around them, works to understand science and technology, and has great ideas. Does that sound like anyone you know? I'll bet you know a few students that fit that description and a few that would love the opportunity to see themselves as problem solvers, ready to imagine innovative sophisticated or not so sophisticated solutions to new and old problems. I'm sure you'll find ways to help young people in your program connect with these mindsets and beyond. A good place to start might be here: 8 Great Videos to Teach the Engineering Design Process
Something else to consider is ensuring that there are clear role models in your learning spaces. Consider sharing stories, videos or posters with a diversity of STEM professionals featured. Like here, here, here, or for more about women in STEM and making more actions toward inclusivity check out the links below. Connect with STEM role models that can reflect and support ALL the students in your program.
Remember, anyone can do this work with the right support, skills, and tools, and an engineering mindset is a great way to get started. As an educator it is your job to make sure that your program is a space where every student can envision their own success in any field they choose by sharing the opportunities, skills and knowledge of how to and images of success in their likenesses. Seeing is believing!
Furthermore, make engineering, math, science and using technology something that your kids do in your program. Show them how they can use all of them, in a fun way that means something and makes sense to both you and your participants. Because, most importantly, having the opportunity to try, practice, fail, explore and try again with supportive, encouraging learning environments where students can use all these skills with your guidance is the best way to help cultivate space for young people to develop the skills needed to be empowered citizens and if they so choose, young STEM professionals!
5 Strategies for Inspiring an Inclusive STEM Culture in Your School
How to Encourage Girls in Your Classroom to Get Involved in STEM
Top 10 Ways To Encourage Girls In STEM
Keeping Girls in STEM: 3 Barriers, 3 Solutions
Diversity And Inclusive Teaching Practices In STEM
Million Girls Moonshot June Resources
Projects
——————————————————————————————————-
Webinars
Curious about Curiosity Camp? IF/THEN Collection Resources to Support Girls in STEM Tuesday June 22nd 11:00 – 12:00pm PT

– GoldieBlox is educating and empowering girls by creating engaging content, fun toys and interesting resources. In this webinar you'll learn more about the IF/THEN Collection and Curiosity Camp resources, produced by GoldiBlox, and how to use them to support gender equity in STEM programs. Hear from the founder of GoldiBlox, Debbie Sterling, and the stars of Curiosity Camp, about why having role models and resources for girls in STEM is important.
——————————————————————————————————-
Deep Dive into each Engineering Mindset Practice
Christine Cunningham
LISTEN TO RECORDING 1, RECORDING 2, RECORDING 3
---
How to Lead Engineering Design Challenges
Technovation
USE POWERPOINT SLIDES IN TRAINING, CURIOSITY MACHINE
---
Skill Development in STEM Programming
National Girls Collaborative Project
LISTEN TO RECORDING, SLIDES IN TRAINING
——————————————————————————————————-