A Chain is Only as Strong as Its Weakest Link
For many years, my extended Connecticut family has shared in an October multi-generational tradition. We choose a weekend before Halloween to go pumpkin picking together. We take a hayride, select our squash, and head home for some communal carving.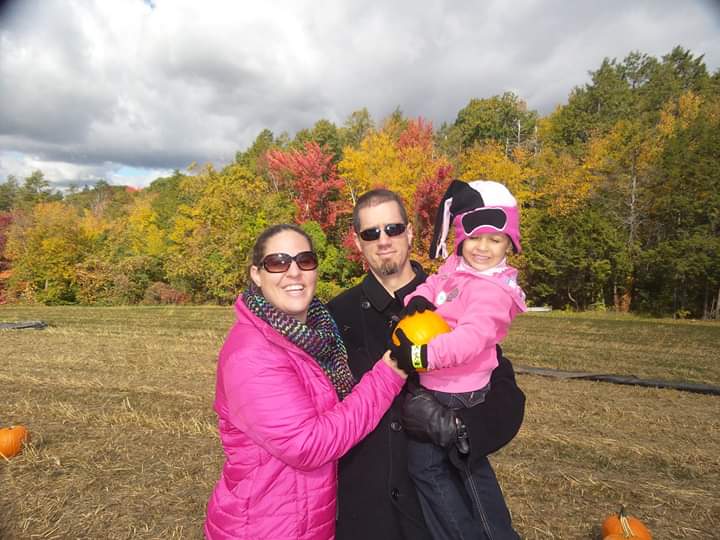 These Pumpkin Pickin' Days hold my fondest childhood memories. Once we finished carving and cleaned up all of our "punkin guts," we'd reluctantly pose for the annual impromptu Jack-O-Lantern photo session. Then we kids went straight outdoors to enjoy the weather perks of a New England autumn. When we inevitably became bored with jumping in our pathetically-tiny leaf piles, we would convince the adults to join us outside. This is how I learned about the classic yard game called Red Rover.
For anyone unaware of the rules of Red Rover: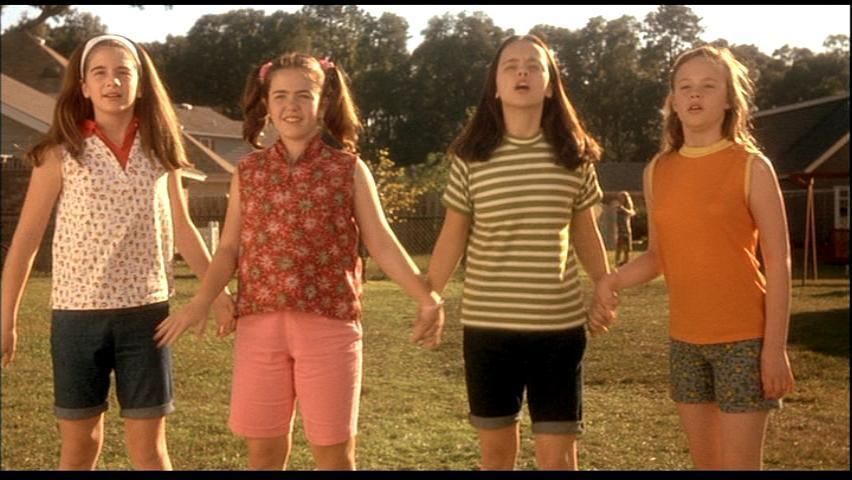 There are two teams with equal amounts of players who line up, facing each other, on either end of a designated area in the yard (about 20-30 feet apart). Everyone on one team huddles up and discusses who on the other team will be called out. The team then holds hands (or links arms) in a line to create a human chain. The team calls over the agreed-upon member of the opposing team by shouting in unison, "Red Rover, Red Rover. Send __[name]__ right over."
Whoever is called out, must run full-force from their team line, attempting to break through the other team's arm chain. If they break through, they get to go back to their original team with their choice of one of the two "links" they were able to disconnect. If they cannot break through, they are absorbed into the opposing team. They are now a new link in that team's chain and the other team can take a turn to call out "Red Rover, Red Rover."
At its best Red Rover is a nostalgic all-ages playground game, full of running, play-wrestling and giggling. It holds a special place in the memories of many who played it with family and friends. At its worst, Red Rover is a game that preys the weaknesses and vulnerability of others in the guise of fun.
This game truly exemplifies the concept "a chain is only as strong as its weakest link" and then exploits it. One team tries to unanimously pick who they believe to be the weakest runner. That person's strategy is to determine where they should attempt to break through, subconsciously picking who they assume is the weakest connection of the bunch.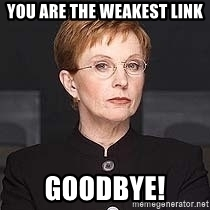 I visit this chain analogy often with our Afterschool program staff team; not to exploit any weaknesses we may have, but to acknowledge their existence and embrace the opportunities we have to strengthen them together.
We aren't here to huddle up and call out the weakest, making them feel less-than. We aren't here to make ourselves look tough by running through who we perceive to be the weakest. As a team we can work together to add strength to any weak links we encounter. We can find ways to support one another.
An Afterschool leader's role is to be the guide in this, to help strengthen links (staff members) and create a chain (staff team) that goes unbroken.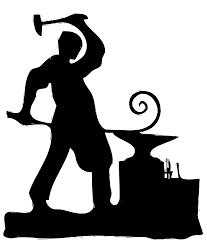 Building genuine empathetic relationships with one another is the first step in forging that strong chain, creating the ties that bind. Every interpersonal interaction is an opportunity to build a meaningful relationship with the people you work with in your afterschool program. Take advantage of all these opportunities.
Often times, we make the excuse of not having enough time to effectively do this. Most afterschool programs are about three hours per day and a majority of that time is spent interacting with the students, not with each other. So, when are some intentional times you can set aside to focus on purposeful relationship building with your team?
Staff Training Dates: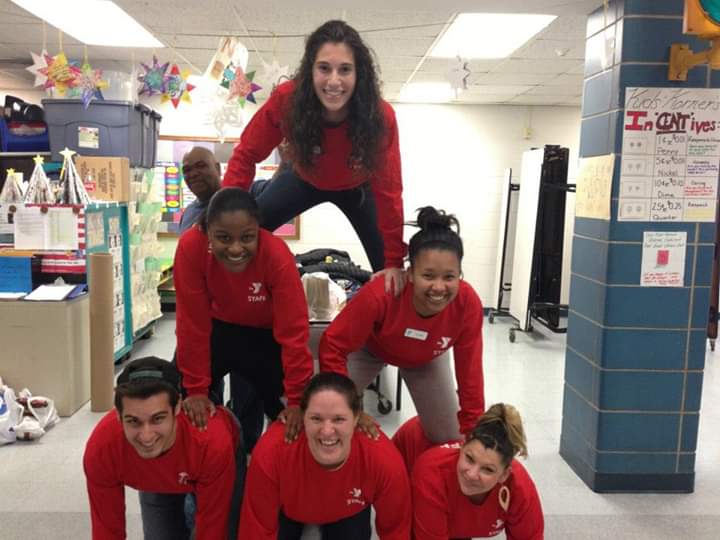 When mandatory training times are available, be sure to provide opportunities for your site staff to meet and interact. This can be at the initial summer training before the afterschool program begins and at the trainings throughout the school year.
Have the team sit together through these workshops and share the experience of learning (and relearning) as a team. It may not always seem so, but group training events are a great time to strengthen bonds and make memories.
If there are team-building challenges built into the training experience they will be able to distinguish their roles within the group. This casual group dynamic exercise will translate into their roles on the team at the site level, helping them to understand each other better.
Also, if you have the chance to provide outside training opportunities for your staff, take advantage of them. They will bond through the experience. They will be able to network with other afterschool professionals and bring skills back to the team.
New Staff Orientation:
At hire, be sure to provide your new staff team member with an orientation to your site; materials, locations, procedures, and expectations. Introduce them to all the other site staff, as well as school building staff that they will be working with and around. Be sure to share general information without overwhelming a new hire, but let him/her know that you are available for any questions or concerns that may arise.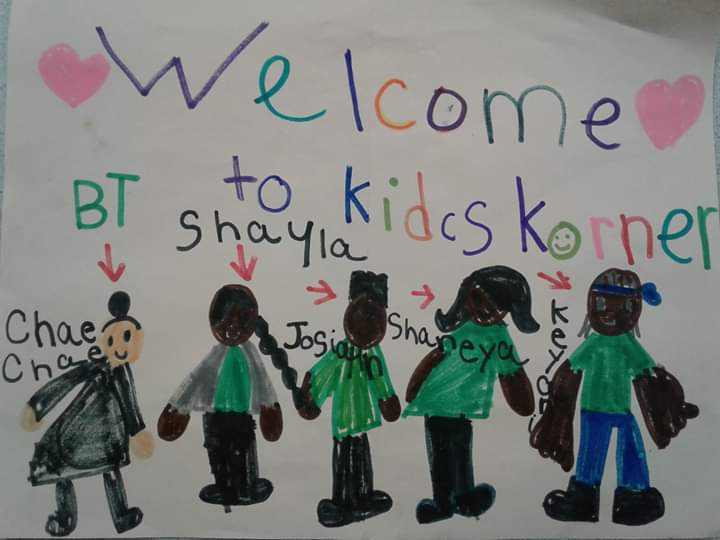 Let them know they will be learning more along the way and that the other staff members are a valuable resource to them as well. Involve the current staff team members in showing new hires the ropes. They shouldn't just be learning from you alone. Show that you have trust in the abilities of the team to complete tasks and share important information with the new team member.
Weekly Check Ins:
Set aside a day each week where you can meet with your staff team members individually. Check-ins should be about five-ten minutes and be a time to chat about their needs. The best time for this is towards the end of the day, when several children have gone home and ratios are low. Preface the purpose of the check-in as "Questions, Concerns, Criticisms, and Compliments." This is not a time for you to dictate information. Ask him/her to share how they think their week has gone. Provide your insights only after they have shared with you first.
Monthly Site Staff Meetings: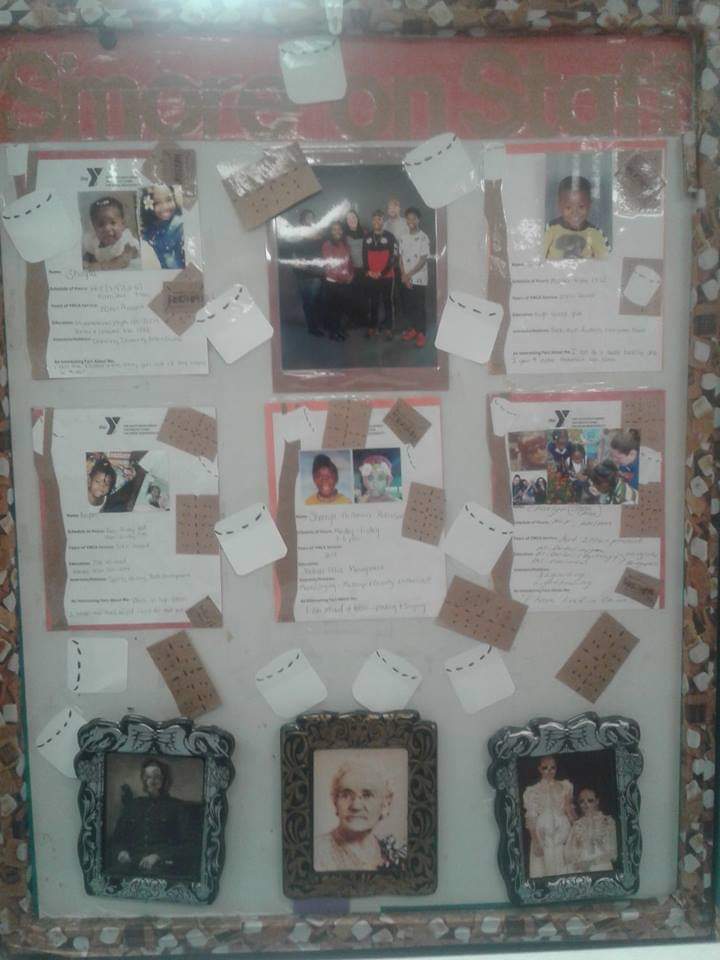 We are fortunate to be allotted one hour per month to hold site staff meetings. This is the most beneficial time to learn about each other, individually and as a group. This extended period of time allows for some very meaningful work to be done. Some examples of activities include creating Staff Sheets (see picture), completing Self Evaluations and Interest/Skill Inventories, and the participating in The Staff Team Chain Activity (included in this blog) etc.
Find a time that works best for your entire team. Some staff prefer to meet before a shift; some after. Also finding various venues for your Monthly Site Staff Meeting is a good way to get out and about with your team. Make sure that times and locations are suitable for all members of the team first.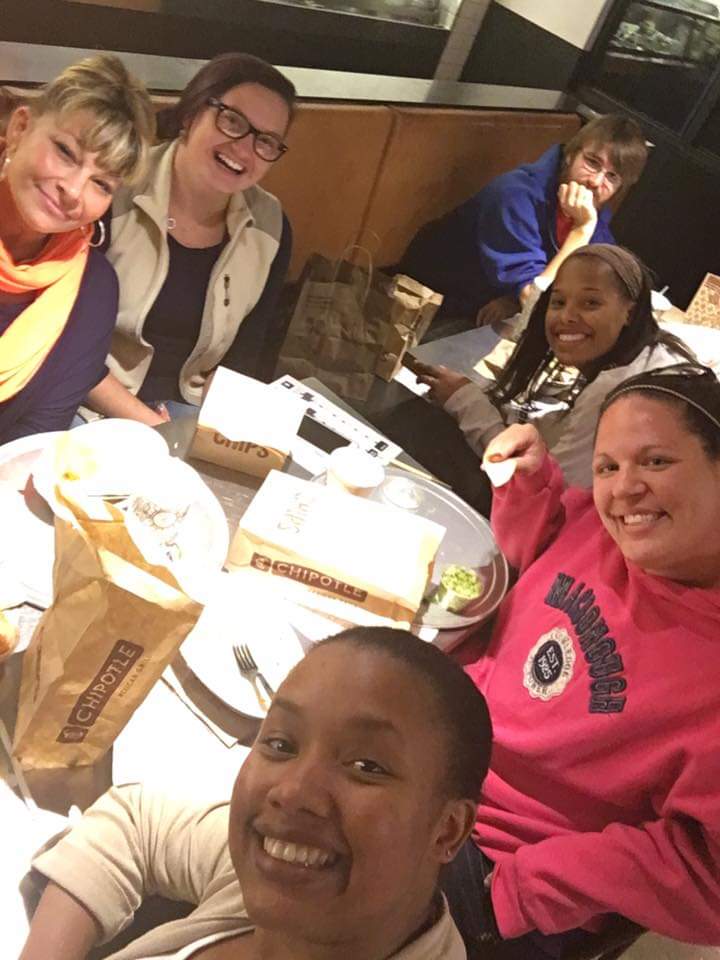 Communication is key to coordinating a meeting time/place that all can attend. If a member of the team cannot attend, be sure to provide them with information missed. Have an agenda with talking points that can be relayed by you or another member of the team.
Staff Evaluations:
Most programs have designated times for staff evaluations (for us, it is mid-year and end-year). Take full advantage of these times. Fill out your evaluations with intention. This is a great time to talk about skills, strengths and struggles in a constructive manner. I like to give staff members a blank evaluation to fill out about themselves while I fill one out for them. Then we can discuss any commonalities or discrepancies.
Evaluation time is also a great time to discuss personal development with your team members. What are your staff team member's goals, personally and professionally? How can you help them in that journey? How can you guide them through their struggles and celebrate their strengths?
Mini-Multitasking Moments:
Setting up snack together? While you pour the juice and they set out the graham crackers, strike up a conversation. Rolling out rugs together? As you are straightening out the non-slip mats and they are cutting off straggly corner strings, strike up a conversation. Cleaning out a cabinet together? …are you seeing the trend?
Don't ever underestimate mini multitasking moments! They exist throughout your day and can provide you with a lot of insight into your team members, personally and professionally. I learn the most about the people I work with while walking out to our cars at the end of the day. Good Night Car Convos are honest and raw and an excellent way to gauge how you all would interact outside of the work space.
Staff Outings:
Speaking of "outside of the workspace"…Seek out opportunities for your staff team to interact outside of your program. In the past, we have gone out to eat, bowling, rollerskating, etc. These types of activities are not mandatory, and aren't suggested as such, because they are not paid for by our organization. If you are planning a staff outing like these, be sure that no one is excluded.
Other work-sponsored events like holiday parties, birthday parties, self-care opportunities, paint nights etc. are also good chances to meet outside of the program space. Encourage your staff team to attend these larger events. There may even be organization events, like Halloween parties or other family events. Encourage your team to participate. It helps create camaraderie among co-workers.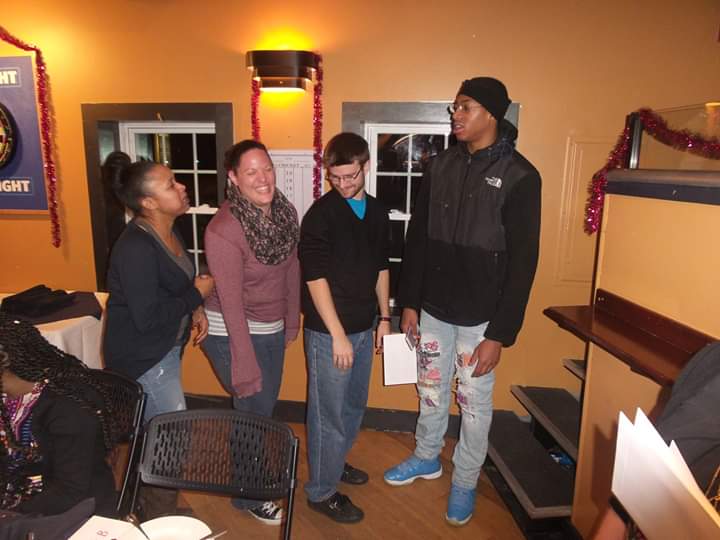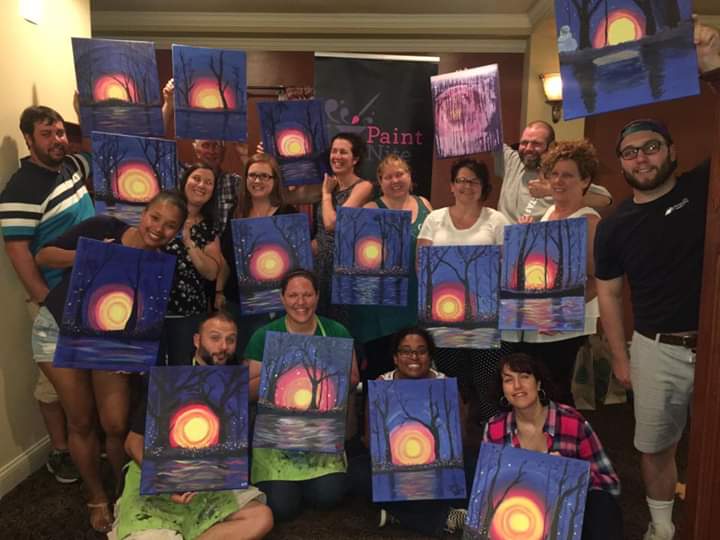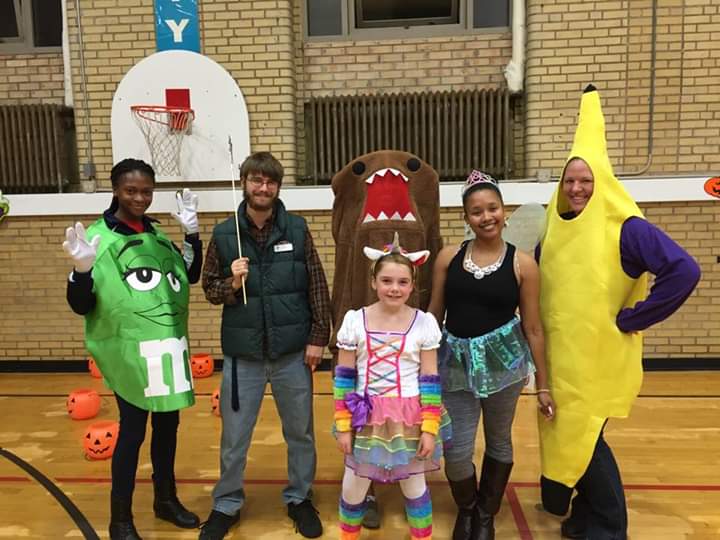 I would also suggest looking into community resources for ideas for staff outings. There are a lot of free services and activities happening locally that you can take advantage of with your staff team. Your local library, Community Health Center, and other community organizations offer plenty of these opportunities, you just have to look. Check their websites or look out for fliers.
For instance, this past December, our local Community Health Center was providing free professional photo sessions for the holidays. So, we planned what color outfits to wear and met up on a Saturday morning. The photo shoot didn't take more than 5 minutes, but the laughter and silliness further solidified the links we were forging with one another. The pictures came out great! They are framed and displayed in our program's Staff Sheet Area and Parent Sign In/Out Area.
Just as a chain's links are forged in metal, a staff team should be forged in mettle. The links of your chain can be strengthened by the effort you put in or weakened by the lack of effort you show. Forge a strong chain and you will witness the benefits in yourself, your team, program participants and their families, the program, the organization and more.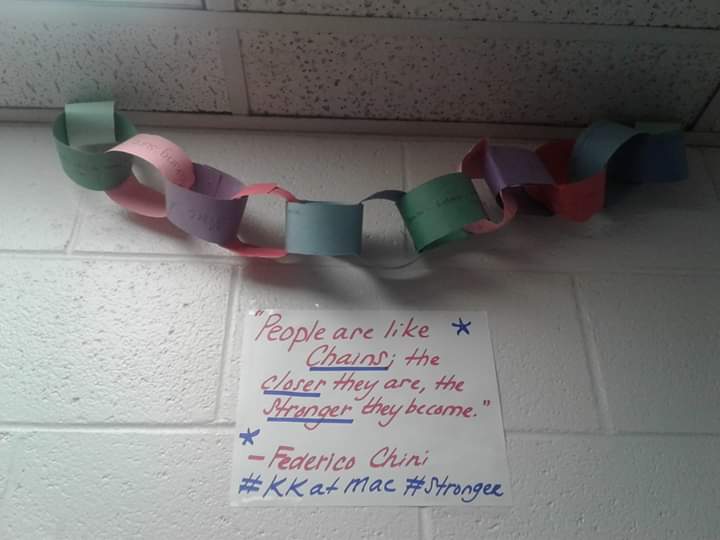 Click here to access The Staff Team Chain Activity, a hands-on activity to guide your staff team through constructively recognizing their own personal strengths and struggles and supporting each other's strengths and struggles professionally. It also provides your team with some dual purpose décor for your program environment.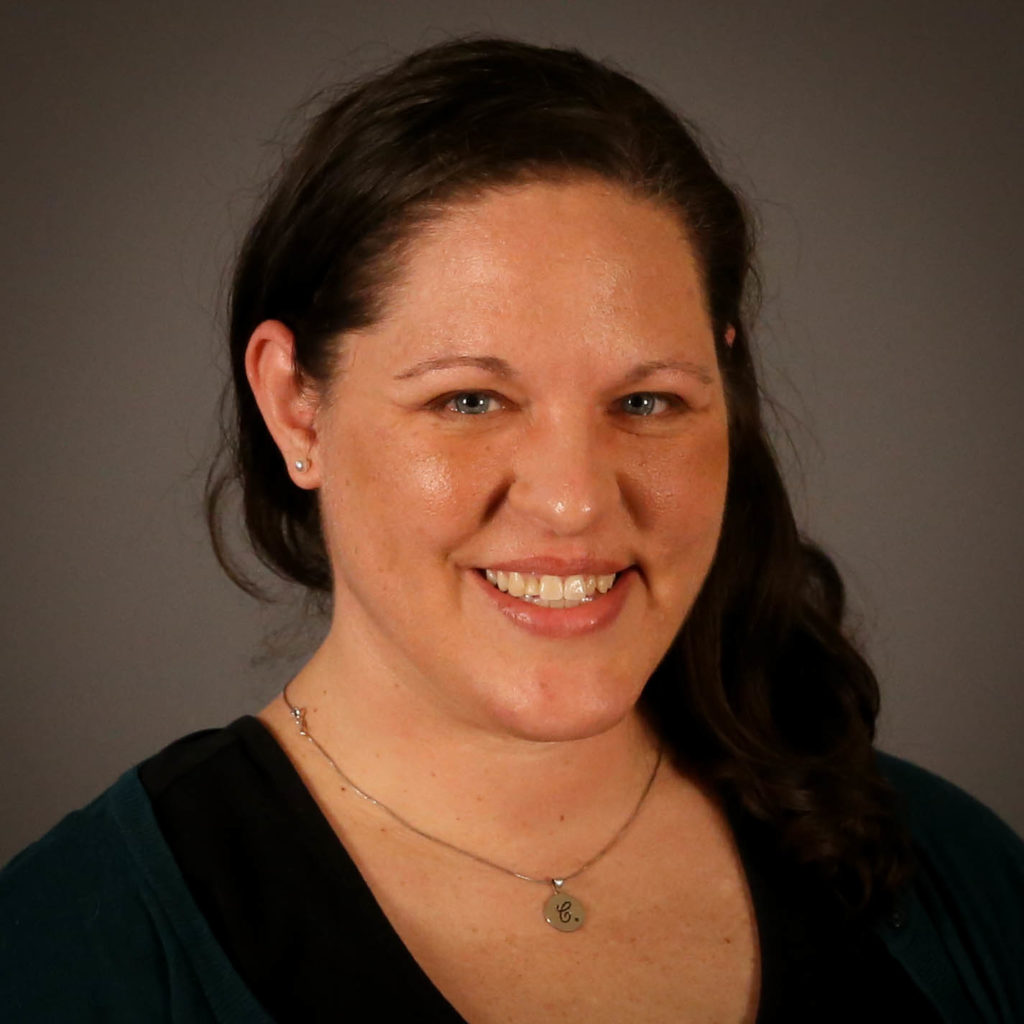 Chaelyn Lombardo is the Site Director for the Middlesex YMCA's Kids' Korner Before and Afterschool Program at Macdonough School in Middletown, CT since 2006.