Three Key Strategies for a Full Day as a Youth Counselor
It is vital for youth camp counselors to be prepared for full day summer camp. I remember how exhausting a day of work could be as youth development counselor. In this blog post, I will discuss three self-care strategies for youth development summer workers to stay motivated, engaged, and energized.
1. Rest, Water, and Snacks!
A good night of sleep will prepare you to be ready for a full day of physical activity. Start with a healthy breakfast that will help jump-start your mind and body for an active day at work. Be sure to pack a lunch and snacks! Nourishing your body will help you a maintain your energy levels throughout the day and can help prevent you from "crashing. Drink water and wear comfortable clothing to engage in fun with her student.
2. Take Some Me Time
Staff should take a 10-30-minute break for some well-needed downtime. Finding time before camp starts, in-between transitions, or during established break-times is important as it gives counselors time to attend to themselves where they may de-stress and recharge.
3. Communicate your concerns and needs
Feel free to share your concerns and struggles with your director or supervisor. The summer camp experience can be fun and engaging, but at times, it can be stressful. Student and staff disagreements, behavior concerns, and interactions with parents can heighten your stress levels if not communicated. Healthy communication, which aims to solve conflict is vital to having an excellent and productive day at summer.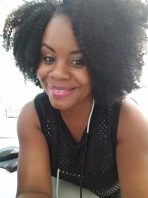 Tiana Brown is the Assistant Director of the Norwalk Housing Authority Learning Centers