Be- the Thanksgiving you Want to See
Ways to teach gratitude during the Thanksgiving Holiday
The Thanksgiving holiday is a great way to teach and model gratitude to children. Thanksgiving should inspire us to stop and think about how we are all connected, and through connection, we all help each other to improve each other's lives.
Here are three transformative tips for celebrating gratitude on Thanksgiving Day.
Let the children help with preparing Thanksgiving dinner, whether it is peeling the potatoes, chopping celery, or rising of the fruit for the pies. Giving your child age-appropriate tasks like setting the table will help them appreciate that these tasks require effort and don't just happen
automatically. They will also feel the satisfaction of contributing to making Thanksgiving dinner amazing and that being a part of a family is about mutual support.
Volunteering your time as a family at a shelter or donating your time to a worthy cause. Gather old things to donate to Goodwill or the Salvation Army. Have children ride with to drop them off. Volunteer as a family to help serve dinner at the senior center. Adopt a family for the holidays at the community center. Find out how they would like to give back.
Share what you're thankful for during dinner time. Before eating dinner, each person, including the children, should share one they are grateful for and why.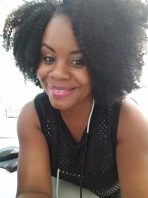 Tiana Brown is the Assistant Director of the Norwalk Housing Authority Learning Centers