From the Archives: Webinars from the Past can Inform Future Thinking
When I first started at the Connecticut After School Network 13 years ago we did monthly webinars with guest speakers. At the time there was no Zoom, no streaming video chat, and YouTube was just gaining steam.
One thing the COVID-19 pandemic has shown us all is that there is a lot of time in the day when working remotely and trying to avoid crowds. To that end we started Monday morning roundtables called, "Calming the Chaos over Coffee" to help keep each other connected.
While we were talking last week during our first roundtable, someone was asking about webinars or online trainings to engage their staff while their program was closed. Immediately I went into our website to see what we had available. What I found was 38 webinars from 2012 – 2019. These gems cover topics that are for afterschool leaders, site coordinators, advocates, and front line staff. https://ctafterschoolnetwork.org/professional-development-training/
If you are looking for something to occupy your or your staffs time this blast from the past is just the thing.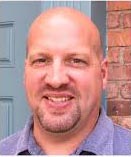 Ken Anthony is the Netword's Director of Professional Development